January 19, 2016
Visuology Magazine: The Food of Life Issue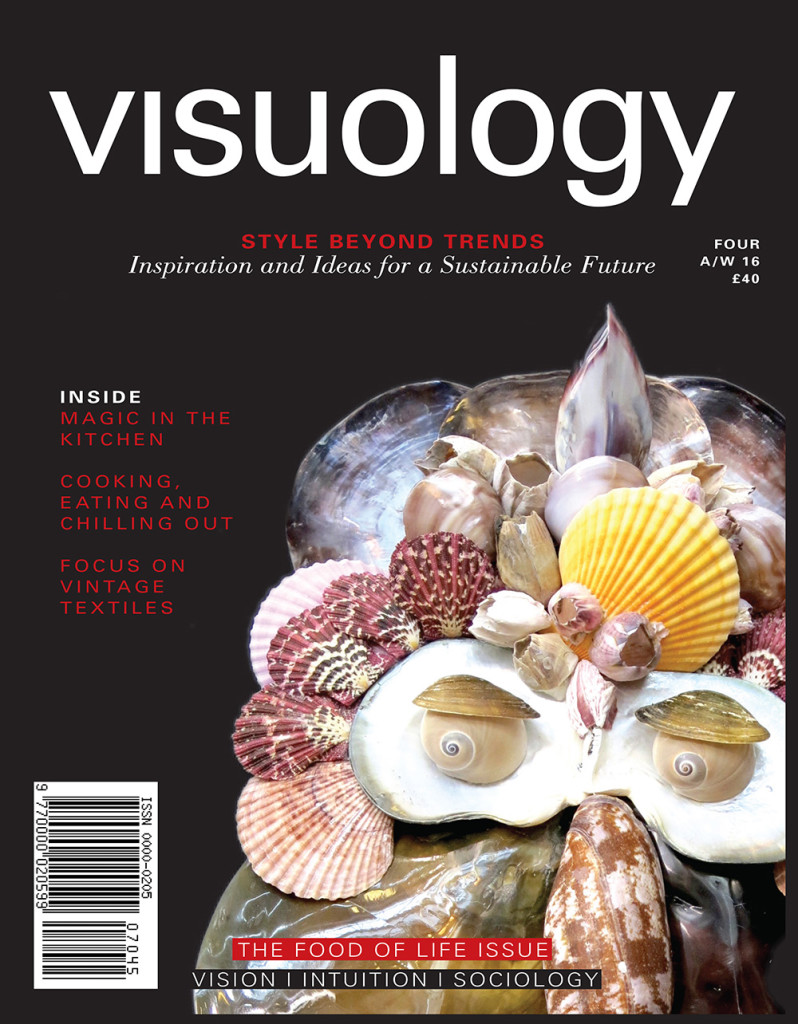 Visuology Magazine – The Food of Life Issue – is out now. We've given the magazine a makeover for Issue 4, with a redesign by our new Art Director, Harriet Bedder. This issue also sees contributions from new Trend Features Editor, Sally Angharad, and Assistant Features Editor, Bronte Naylor-Jones.
The restyled magazine is divided into four sections: collecting, making, giving and being – each of which brings to life a story, identifying 'slow' trends affecting the way we live, shop and, in this case, eat. Feed your imagination and your soul with inspiration and ideas for a sustainable future: From vintage textiles to innovative fabrics, from digital decoration to the alchemy of natural colour, from unique retro finds to contemporary handwoven fashion, and from classic French recipes to tempura grasshoppers and mealworm Singapore noodles.
Food is very much in the news – be it eating too much sugar, feeding the world (the focus of last year's Milan Expo), gentrification (the Cereal Killer café), the carcinogenic properties of processed meats, or the massive amount of airtime given to celebrity chefs and TV food contests. The global obsession with with cookery and eating out has led to a huge growth in the number of cafés, restaurants, street food stalls and farmers' markets – and significant improvements in the quality and range of food available. Such is the exalted status of all things culinary that, courtesy of Bompas & Parr, London's Borough Market has become the temporary home of the first ever British Museum of Food – "devoted to the history evolution, science, sociology and art of food."
We hope you enjoy our creative vision of a more mindful future, where old world methodology and timeless design combine with modern know-how and a respect for the environment. You are what you eat. Bon appétit!
Click on the top right hand cover shot to order your copy of Visuology Magazine Issue 4