February 18, 2015
Visuology Magazine: The Belle Époque Issue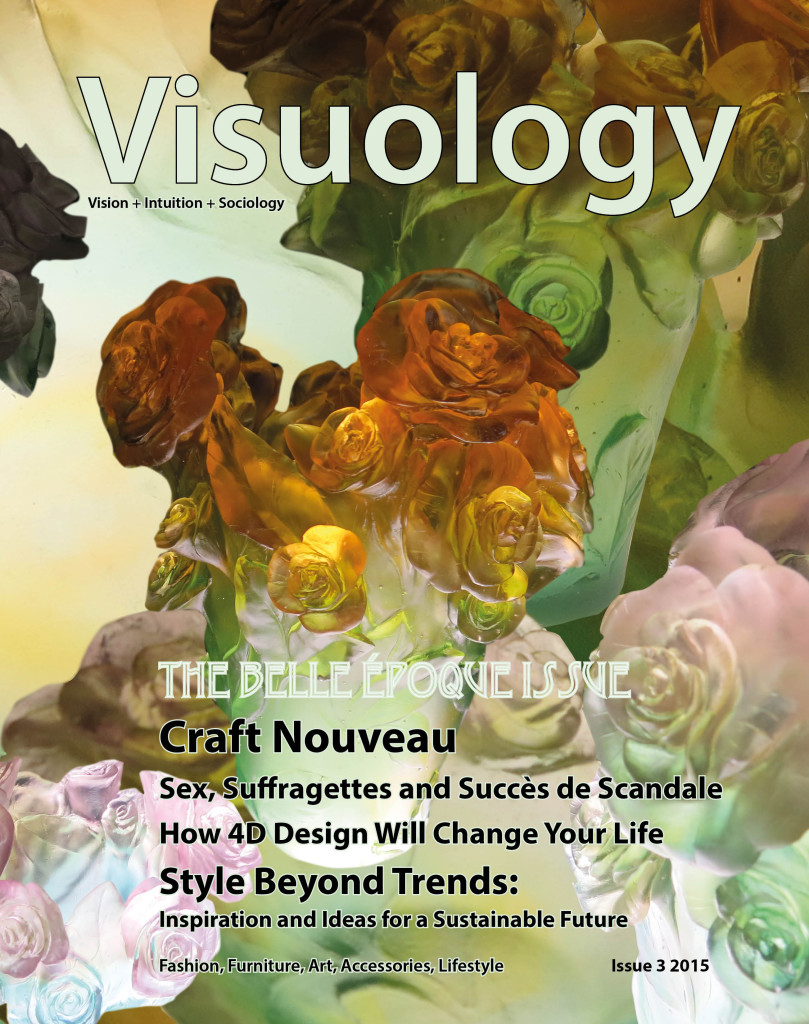 The third issue of Visuology Magazine is finally available – a must see for everyone curious about trends in fashion, textiles, interiors, sustainable design and lifestyle. We've called this edition the Belle Époque Issue for reasons mainly related to the extraordinary similarity between so many aspects of the period from 1870 to the beginning of the First World War and how things are today.
In Europe, even globally, the focus is now on London with our record number of millionaires (and billionaires too), rather than Paris. Although so many large cities around the world are currently experiencing levels of wealth, and inequality hitherto unseen – and today every city has its statement tower or ferris wheel. Concomitant with the billionaire bonanza is a metropolitan building boom the likes of which has not been witnessed since Victorian times. There are even plans to build new 'garden cities' in the UK.
The Belle Époque was not just a time of enormous industry, but also of creativity. The Aesthetic Movement's ideals of returning to a slower past are not dissimilar to those of today's artisanal Maker Movement. And Art Nouveau also has its contemporary equivalent in something we've called Craft Nouveau. Of course, the era was also known for its World Fairs. This year Paris will celebrate its role as 'City of Entertainment' at the time of the 1900 Exposition Universelle with a major exhibition, at the same time as Italy hosts the titanic Milan Expo 2015.
We cover these and many other topics including sex, suffragettes, succès de scandale and Edwardian-style fashions. Belle Époque design was heavily influenced by Japanese art and craft, and by the natural world – both evidenced in modern designs. Now we are progressing a step further with 4D design mimicking nature to provide useful and entertaining enhancements to our 21st century lifestyle. This issue includes an interview with a leading industry expert, who explains how 4D designs will affect our future.
Read much more and be inspired by our images and ideas on style, fabrics, colour, design, social trends and material culture in 148 unique product-packed pages.
Visuology: The Belle Époque Issue is out now. Click on this link to order your copy.