September 9, 2014
Playing with Disruption: Designers in Residence at the Design Museum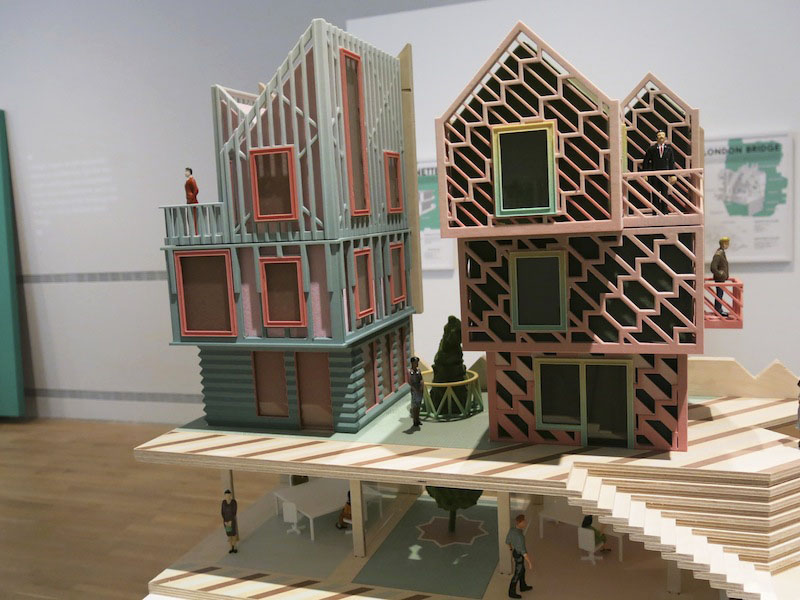 The Scots aren't the only ones playing with disruption. London's Design Museum doesn't stop at giving airtime, or in this case museum space, to emerging young designers, it also helps them along the way with advice, suggestions and, presumably, access to some very useful contacts. In this case it has also asked them to be disruptive. If the designers in residence strike the right chord with the powers that be and the general public, they may be in with a chance of launching themselves into the design stratosphere. But the creative process is as important as the end result, and the beauty of this exhibition is that you can see where the disruptive thought has gone in – with the express intention of overturning traditional practices, and producing new, unexpected ideas and innovation.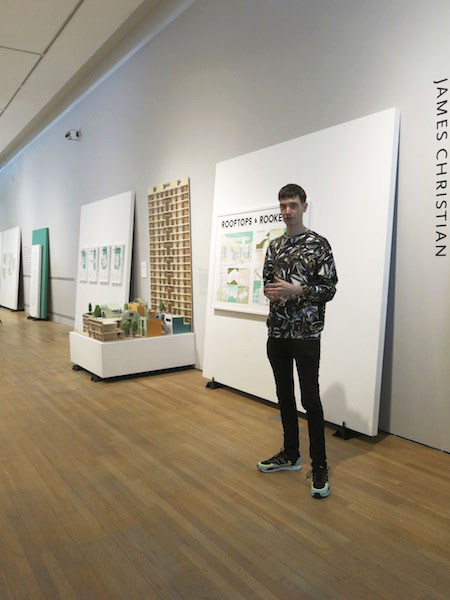 James Christian is an architectural designer and educator who has just set up his own practice. Christian draws inspiration from London's housing history: Pre-Victorian slums (in particular, the Rookery) – and the chaotic dwellings that once stood on London Bridge.  He re-imagines East London's existing De Beauvoir housing estate through a series of architectural models and illustrations. Christian's new designs envisage self-built housing cooperatives. Flat-roofed maisonettes, and disused multi-storey car parks, are topped with tree lined walkways and office space.  Above that are living spaces inspired by the cramped housing conditions of 17th and 18th century London. Community living and working take place in close proximity.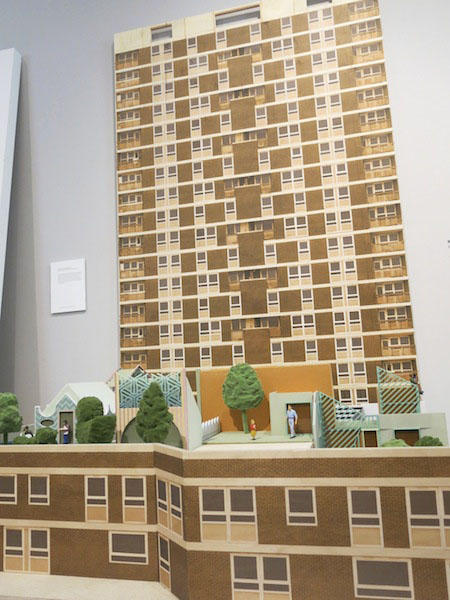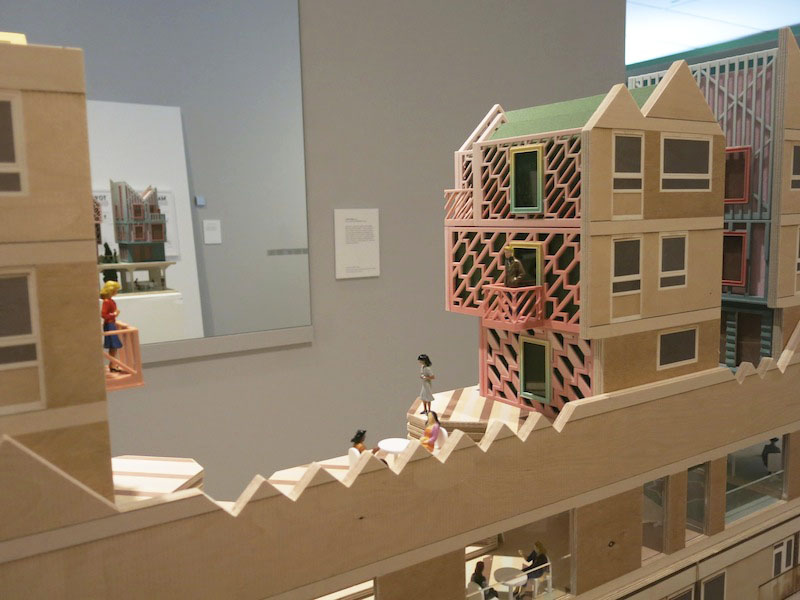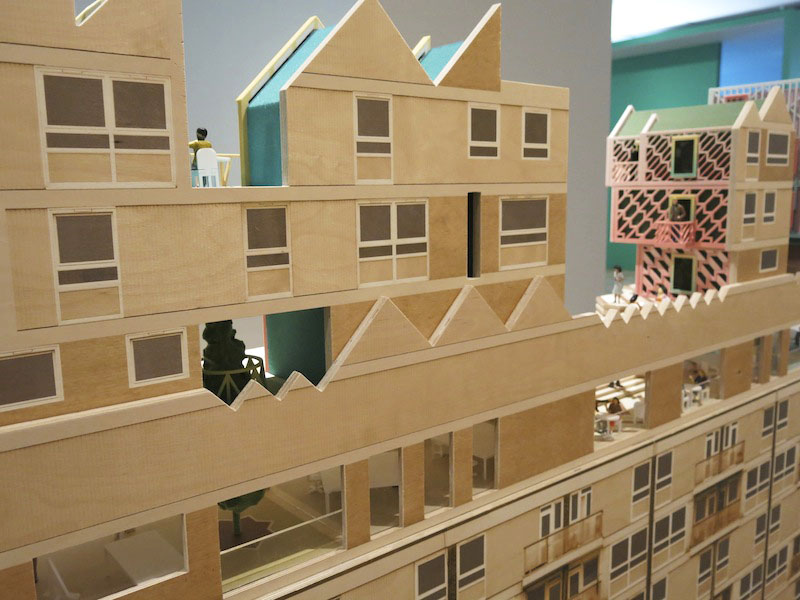 Ilona Gaynor, a designer, filmmaker and founder of research studio, The Department of No, recreates the courtroom of the future as a television studio, complete with director's diorama, lottery balls and a green screen for chroma key compositing. Meanwhile, Patrick Stevenson-Keating, founder of Studio PSK, questions our use of financial technologies with exhibits that include a bank called Reciprociti, a working cash machine and a new currency. His vision is of an economy based on ethical ideals and behaviour, in addition to efficiency and profitability. However, his exploration started as a study of alternative currencies and financial systems from around the world – many of them inherently corrupt – such as the unofficial stock exchange set up by Somali pirates.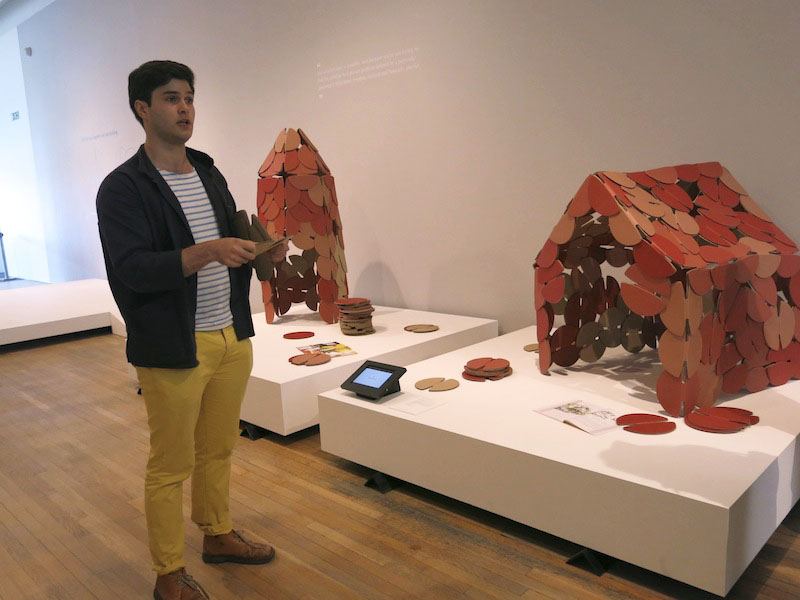 Finally, Torsten Sherwood, with a background in architecture and product design, has brought a touch of genius to the garden den, of the type favoured by young children (though also potentially useful to refugees, the homeless and those seeking a man cave).  Sherwood started out with a building brick like LEGO in mind, but ended up with a totally unique cardboard disc. These can be fitted together in any possible configuration to build a shelter. The ability to use the discs in any combination, without a pre-defined order, adds curiosity, intuition and playfulness to the process. The leaf-like discs also cast mysterious shadows, making each shed even more fascinating.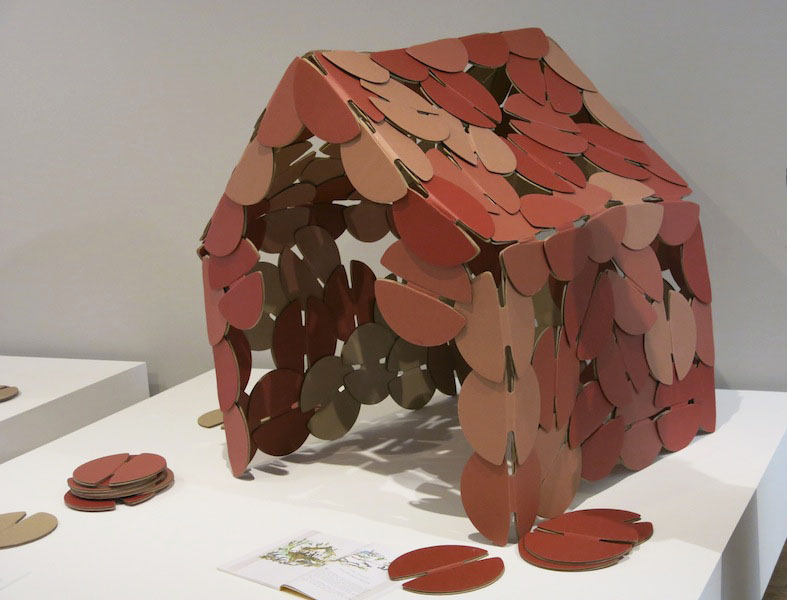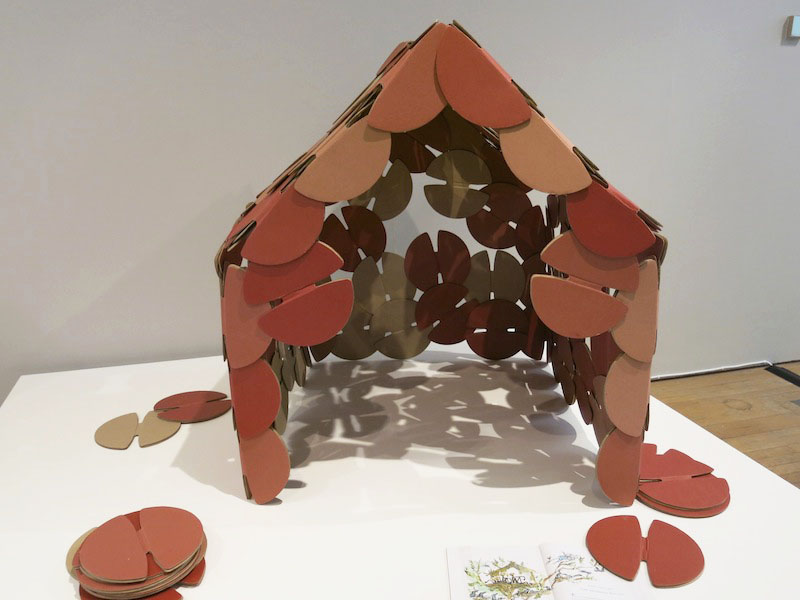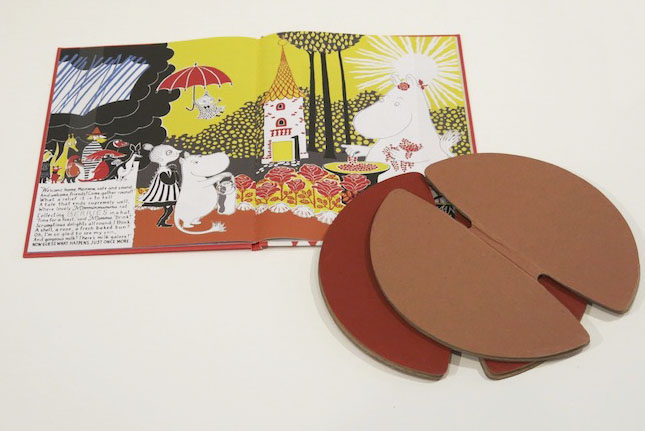 A major plus is that the material, cardboard, is cheap and recyclable. "I've spent a great deal of time wrestling with different materials and their associated cultural values," says Sherwood, "In the end… when you buy a child a new toy they usually play with the cardboard box it came in more than the toy itself. So why wouldn't a designer mimic the qualities of this box?"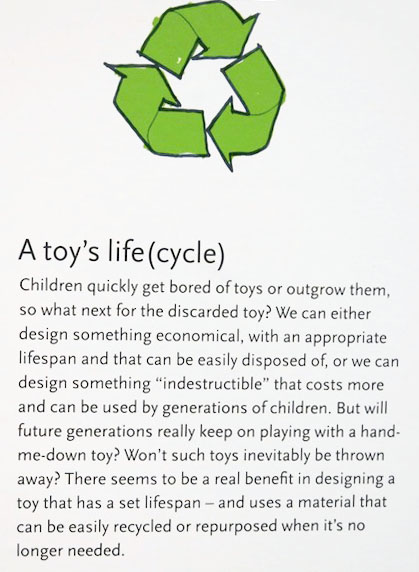 It is likely that a fair few kidults will also enjoy 'playing with the box' at this exhibition, where a selection of the product is available for use.  Designers will no doubt rise to the challenge. It will be interesting to see who creates the most inventive den… and who is the most disruptive.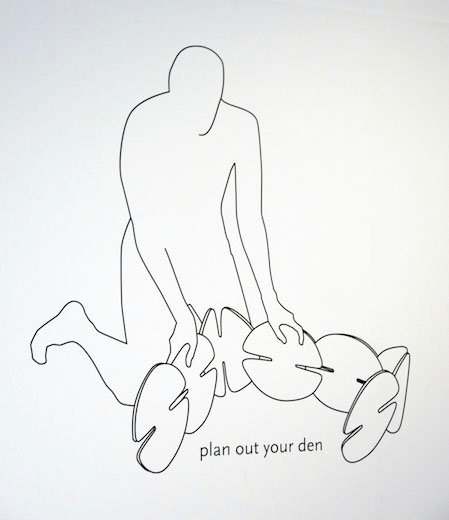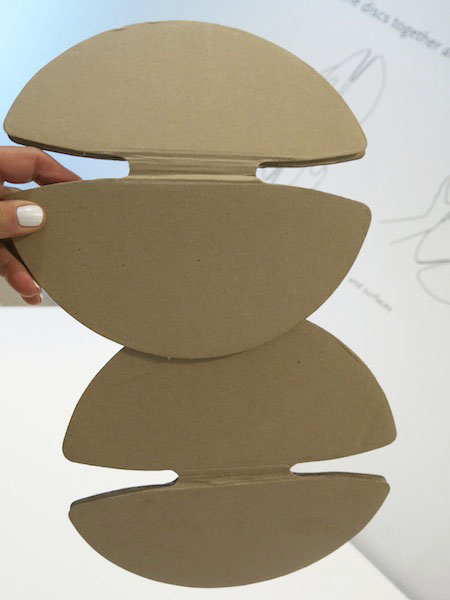 Designers in Residence (one of several shows currently at the Design Museum) opens tomorrow and runs until 8th March 2015.