June 21, 2015
Vintage Colour: Rose Pink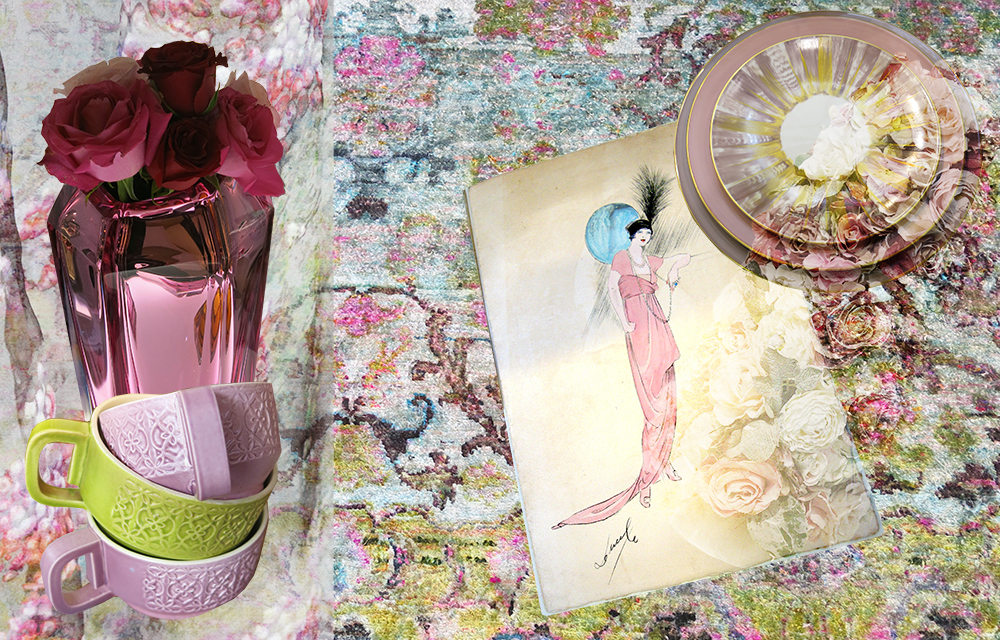 Vintage colours are gaining prominence in fashion and interiors. Look out for rose pink, as seen in the image above – one of twelve colour collages featured in Visuology Magazine Issue 3.
Many rose gardens were created in Victorian and Edwardian times. Pink roses were also depicted on greetings cards, silk roses worn on hats and as corsages. The novel The "It" Girls by Meredith Etherington Smith and Jeremy Pilcher, based on the story of the novelist Elinor Glyn and her sister, the couturière Lucile, describes how "Silk roses festooned their drawing rooms and boudoirs."
The famous garden designer, Gertrude Jekyll, had a profound effect on the style of English gardens. A rose named after her is said to be one of the most beautiful pink roses, which is equally prized for its scent: a distinctive, old fashioned rose fragrance. For added inspiration, here are some roses we spotted at this year's Chelsea Flower Show.