July 6, 2016
Seasonal Summer Sparkle: Bubbles of Iridescence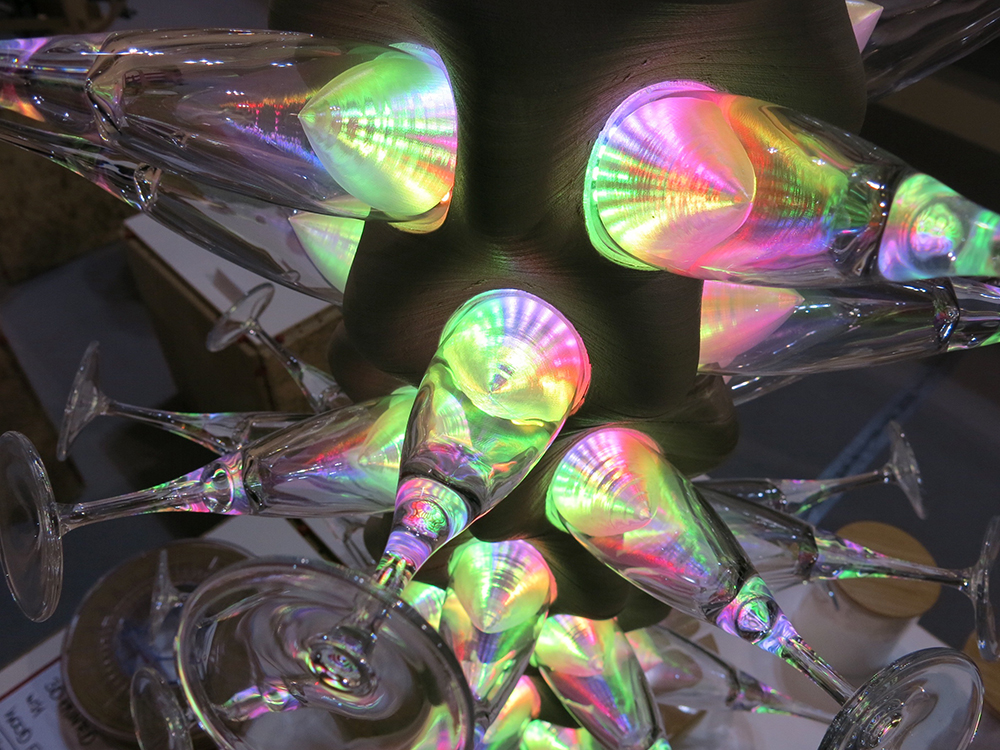 Everyone seems rather down. Perhaps we are in need of some seasonal cheer to counteract the debilitating post-Brexit doldrums? In Britain, the most popular way of pepping up summer events is with strawberries and champagne: So let's look at the bubbles appearing everywhere from kitchens to catwalks.
Suspended bubble lamps of the type popularized by Tom Dixon have been in vogue for some years. The latest designs look more akin to actual bubbles than ever before. Berlin based designer, Sebastian Scherer, has combined traditional craftsmanship with high-tech production methods to create his Iris lamps for Neo/Craft. Inspired by children blowing bubbles, the designs begin with a mouth blown glass globe, to which a dichroic coating is applied. This process, and the likeness to a real soap bubble, took almost two years to perfect.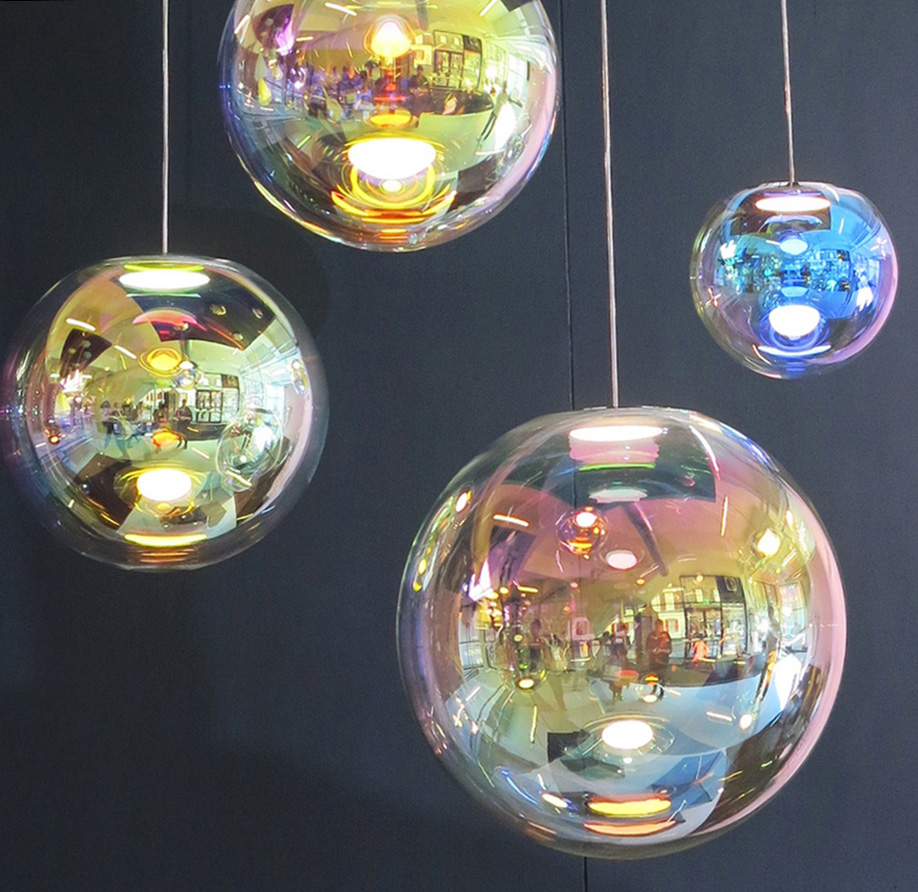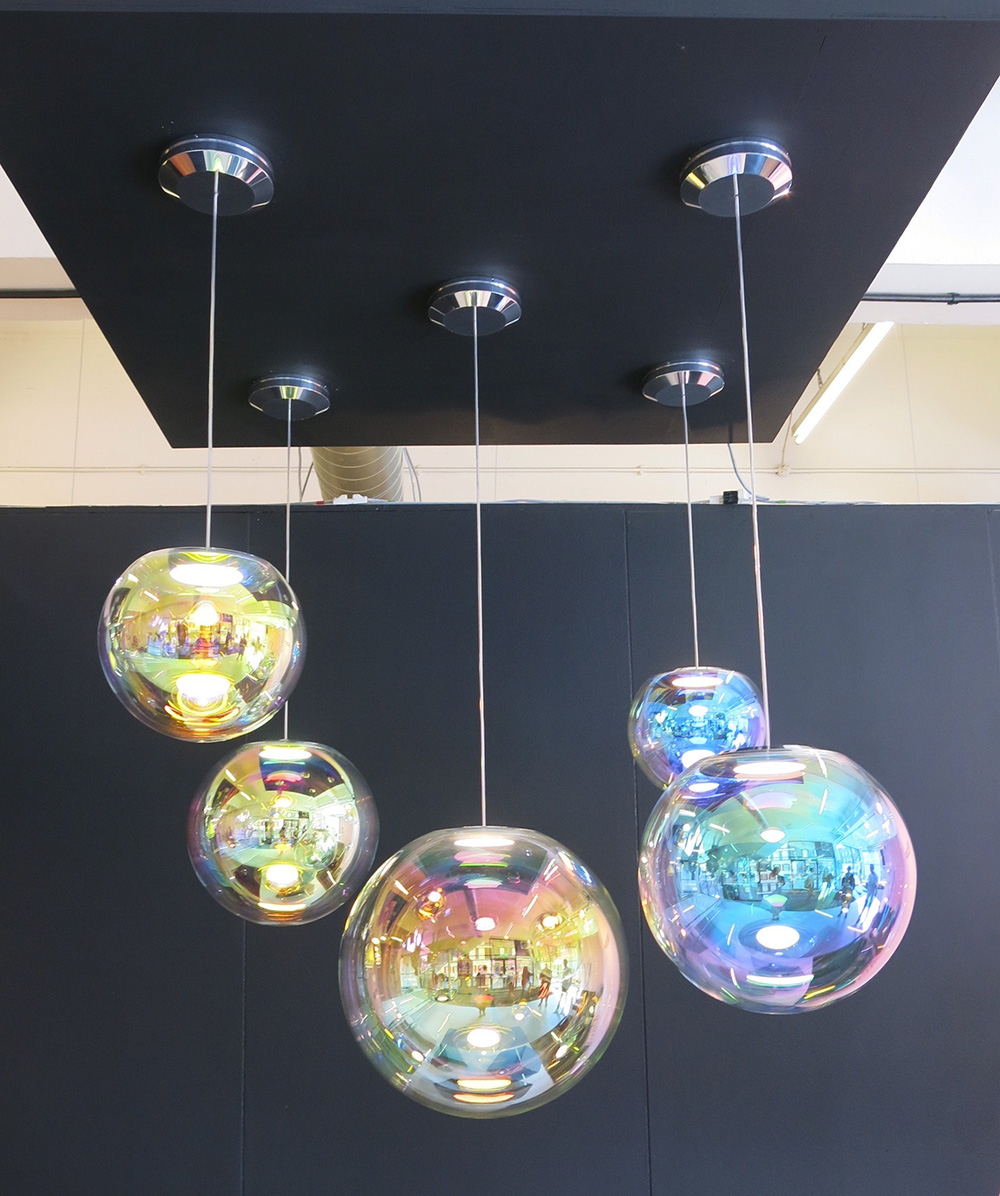 This week another Iris, (van Herpen), presented a bubble dress for her couture show in Paris. The dress in question was made from from silicone coated hand blown glass bubbles. Read more about the inspiration for van Herpen's futuristic collection at Vogue.com.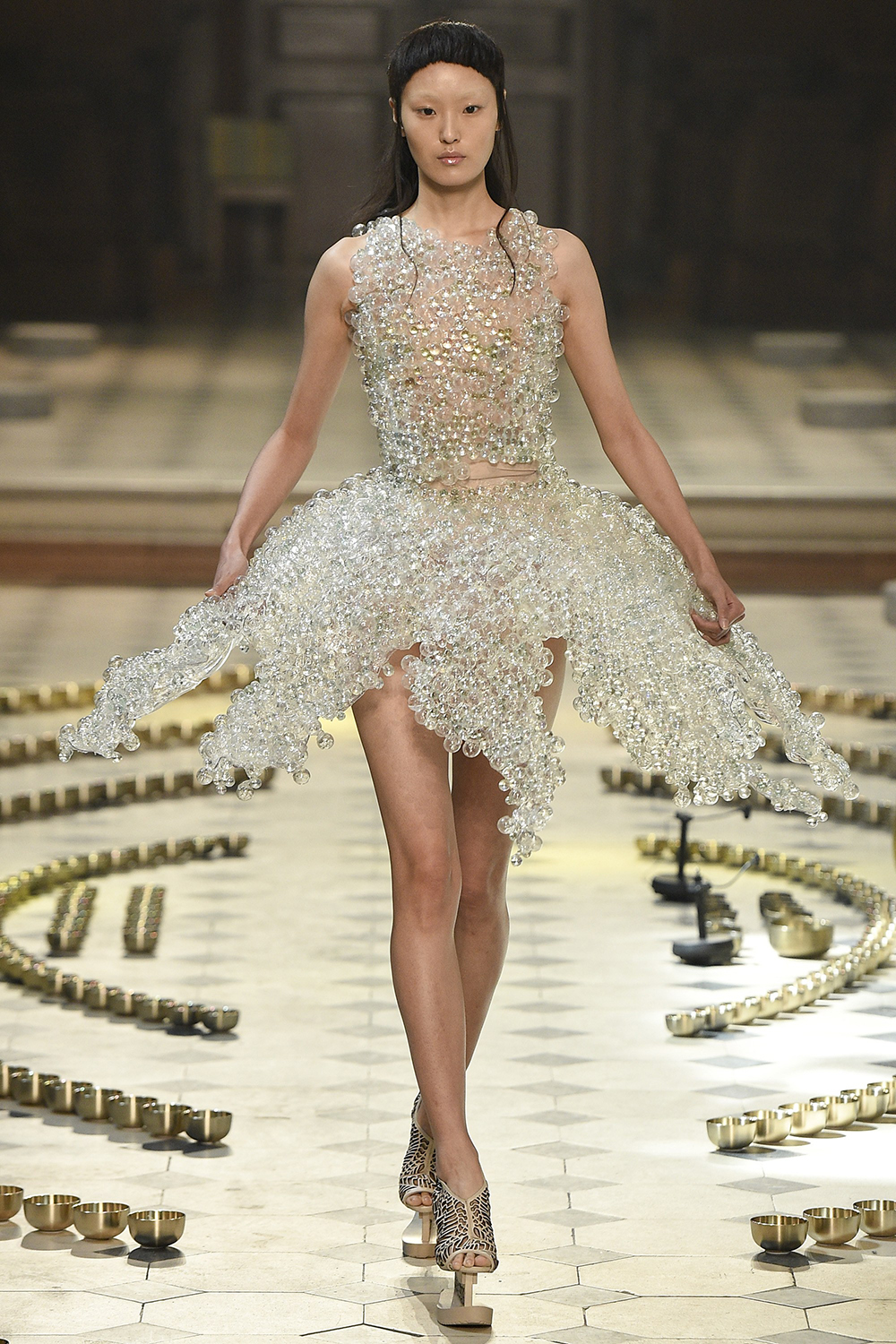 As for genuine bubbles, champagne glasses have been given an iridescent makeover for their latest airing. LSA's champagne glasses, in lustred mother of pearl finish, provide added shimmer to summer fizz. For this tower, an accompanying Salmanazar (containing 9 litres) of champagne, wouldn't go amiss.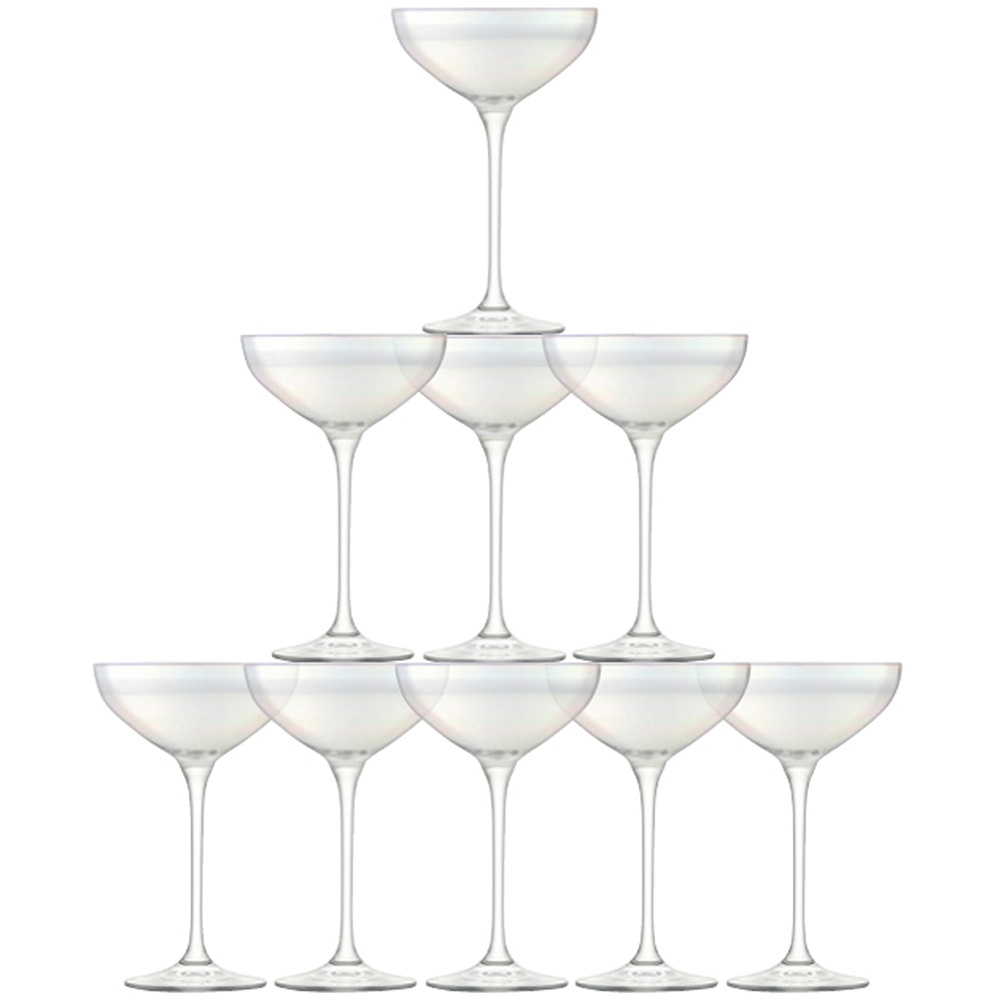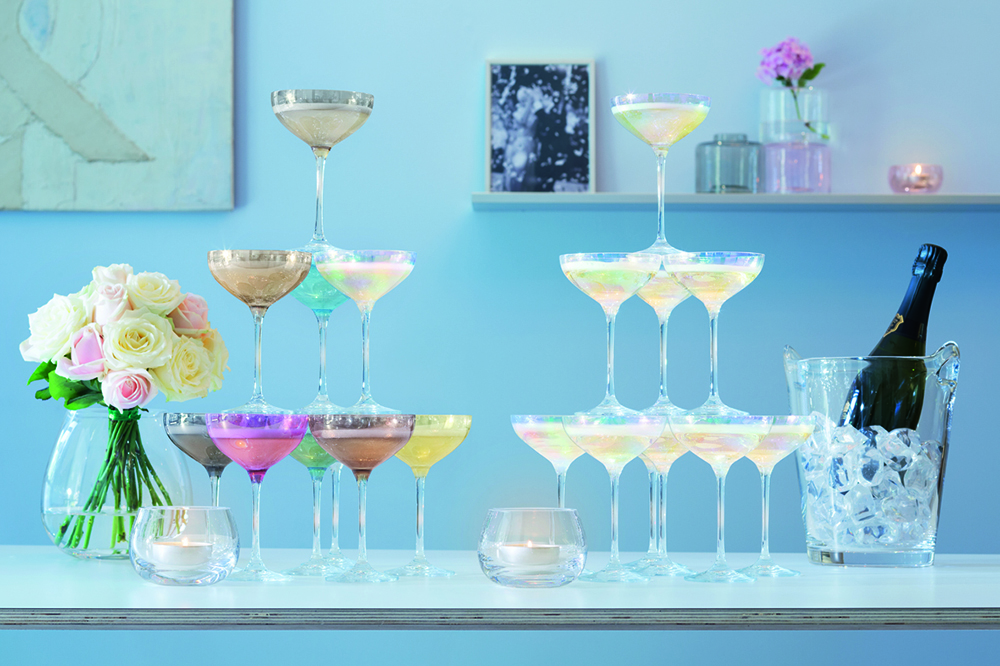 Alternatively, Guillaume Cabrié has created a decorative Salmanazar Light, serving as both a mood enhancing lamp and a stand for 35 champagne flutes. Made at Pangloss Labs using a custom-built industrial 3D printer, the structure was created from 5 kg of wood-plastic composite. A micro-computer is programmed to dynamically control each of the 560 individual colour LEDs.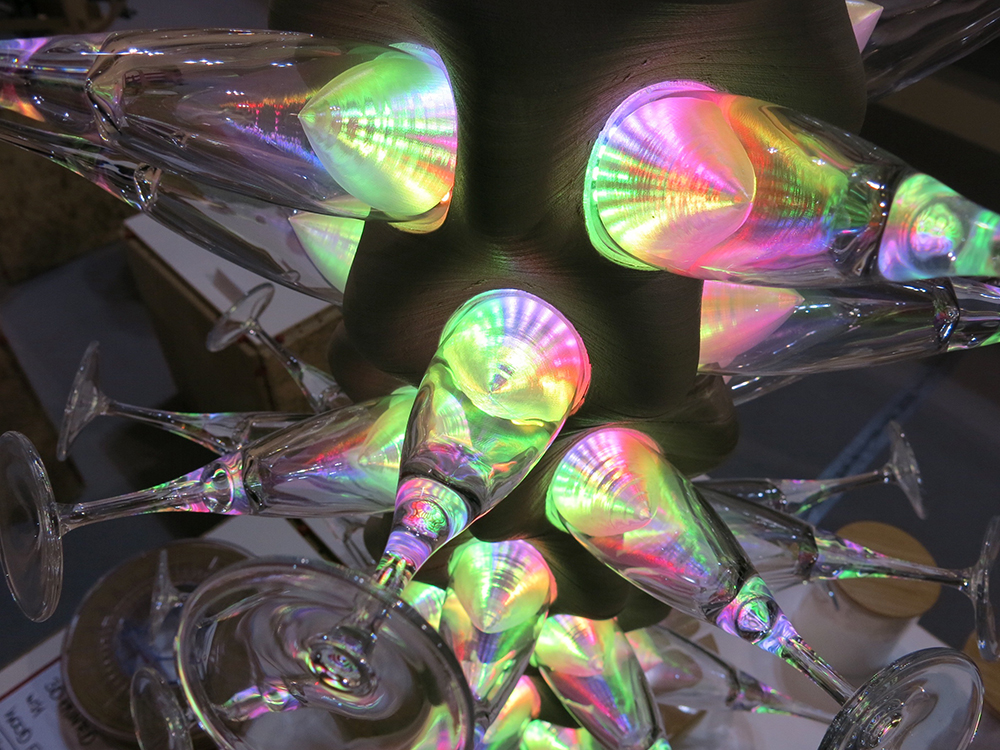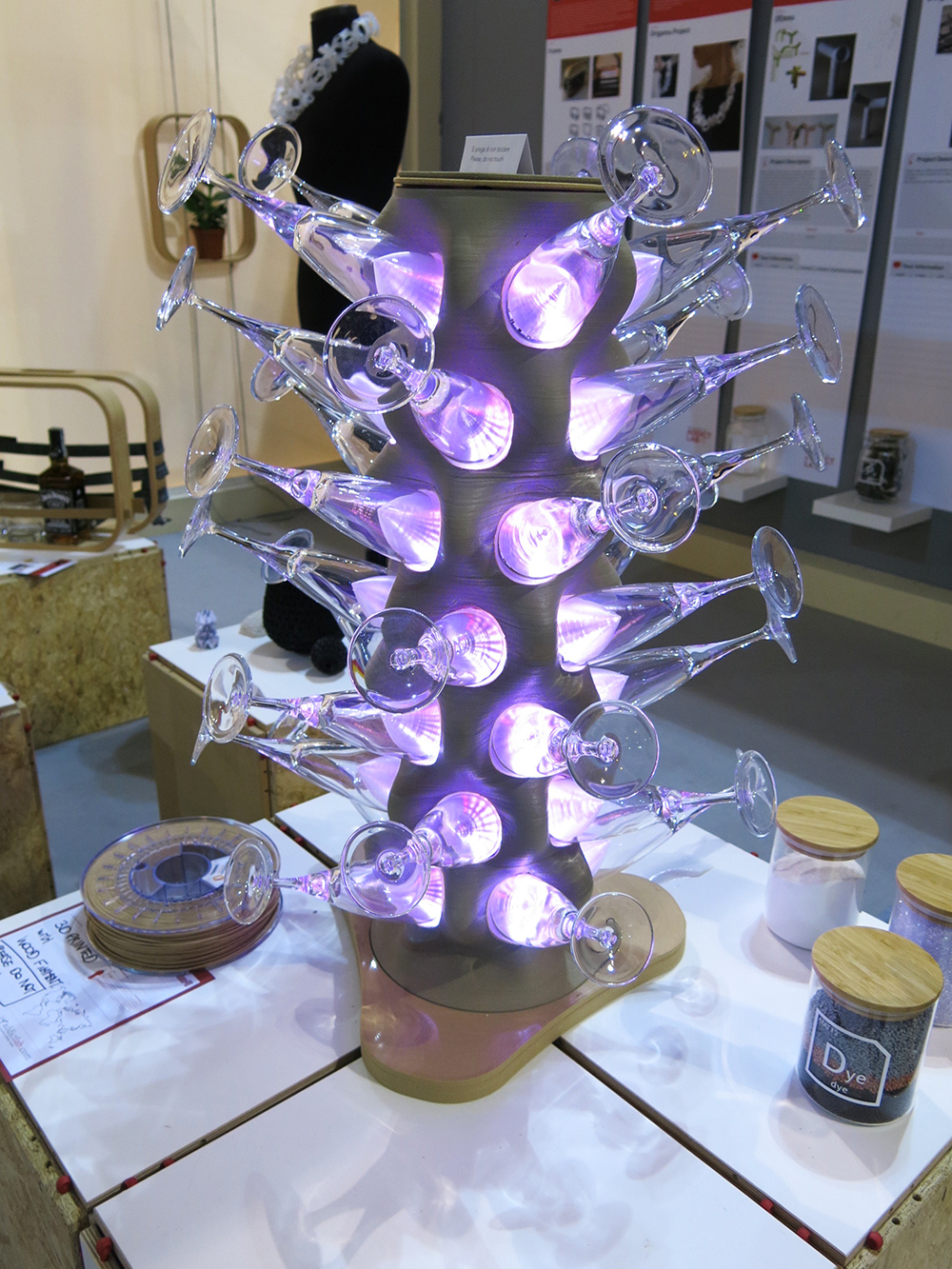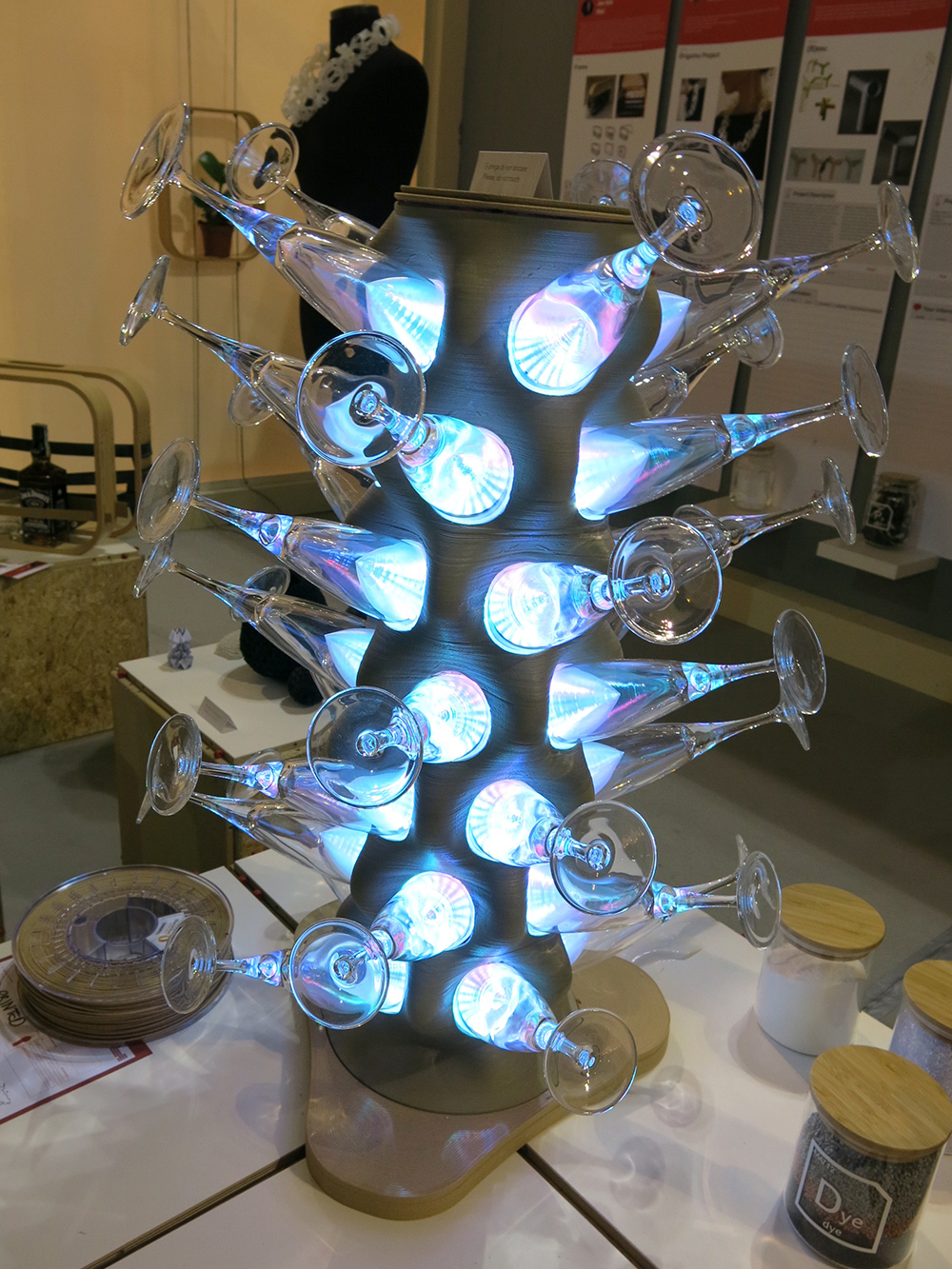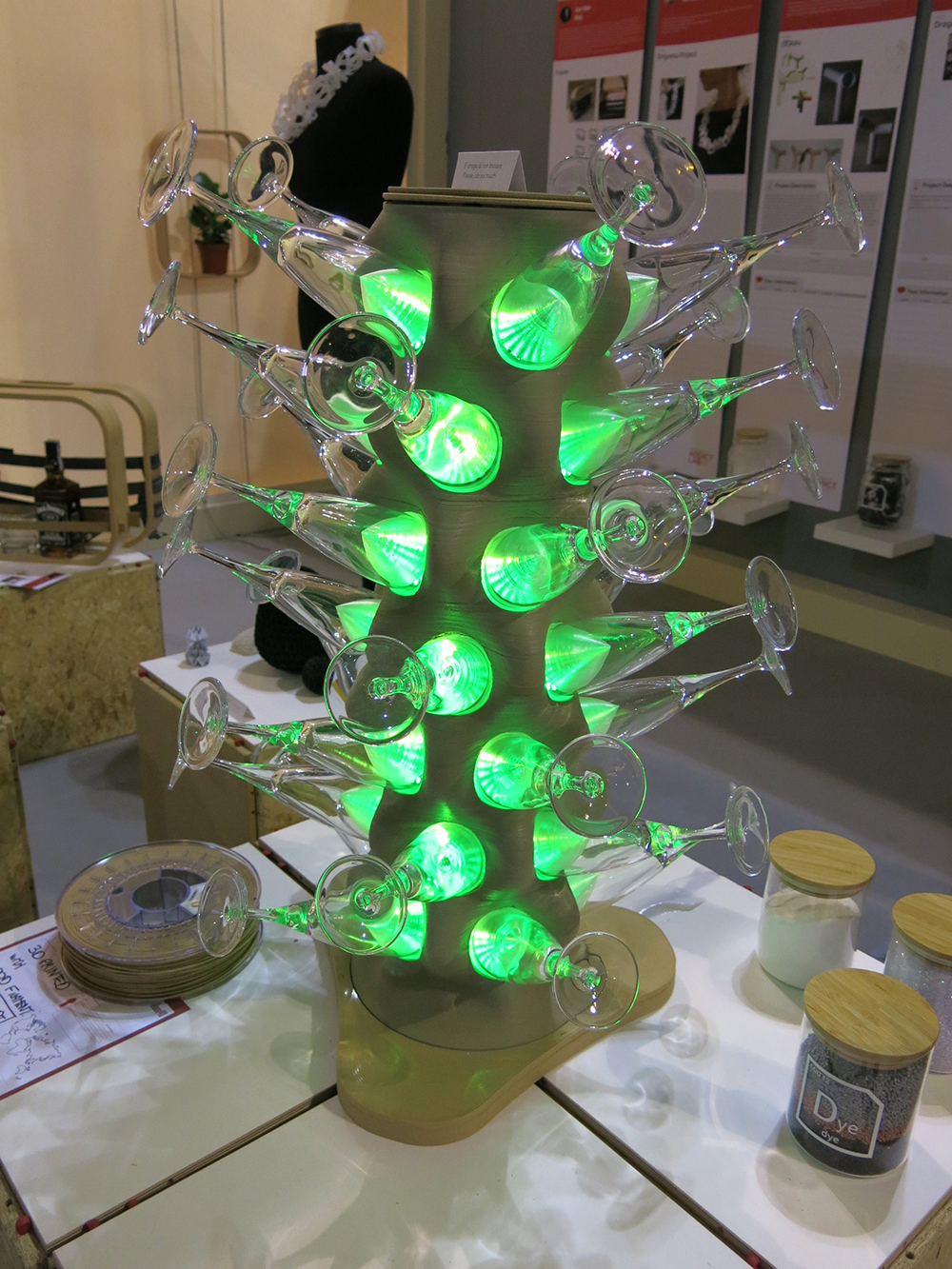 For those whose bottles are already empty, Design Bubbles turn used champagne bottles into eco-friendly soy wax candles. At least sustainability isn't without its sparkle.
For more inspiration on iridescence in sustainable design see Visuology Issue 1 (2013)