March 24, 2015
Inventing a More Caring Future: Designs of the Year 2015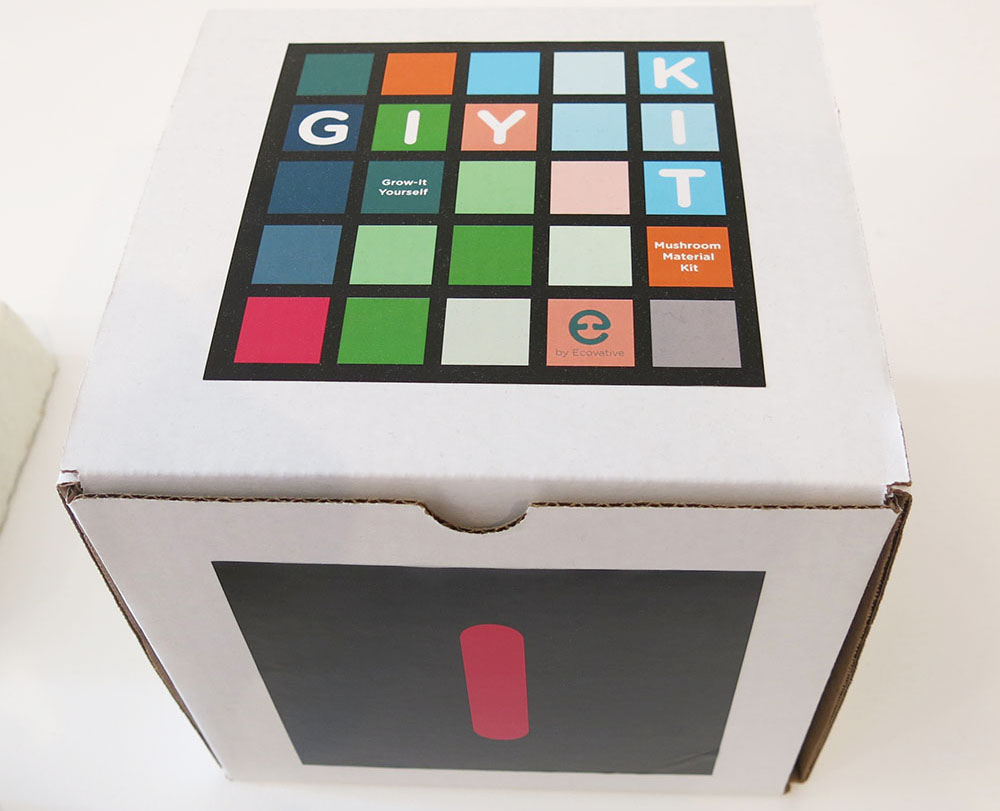 The main difficulty with an all encompassing design competition is that, ultimately, it does not compare like with like. Some of the entries are life changing, or could affect us all in the future. Others seem more of an artistic expression, designed purely for our amusement. There is the added complication that, whilst some of the products are fully realized (a few are even available to purchase in the Design Museum shop), others are still at the research stage. This is because: "Sometimes a radical concept, even though it is not fully realized, can stimulate a whole industry to innovate and improve."  Just how do we compare a process for colour-staining furniture with a fashion design; a typeface with an airbag for motorcyclists; a scratch-card style advertisement hoarding with a school building, or street lamp that plays with your shadow with a text message alert system for birthing calves? Choosing winners from such a random selection of designs is no mean feat. This year's jury, chaired by the sculptor Anish Kapoor, must select from 76 projects (chosen from a total of around 250 nominations). The winners of each of 6 categories will be announced in May, and the overall winner will be revealed in June. Members of the public visiting the gallery are also invited to vote.
It's just as well that, displayed prominently in the entrance to the Design Museum's Designs of the Year 2015 exhibition, are the judging criteria for this year's awards. These include promoting or delivering change (or aiding new ways of living); enabling accessibility and improving lives; capturing the spirit of the year by embodying a trend, or reflecting an event – and extending design practice (perhaps by enabling the making process to be quicker and/or more accessible via crowd funding?) Other points worthy of consideration are 'sharing what we know' and 'what we have,' and 'helping to create a sustainable world'.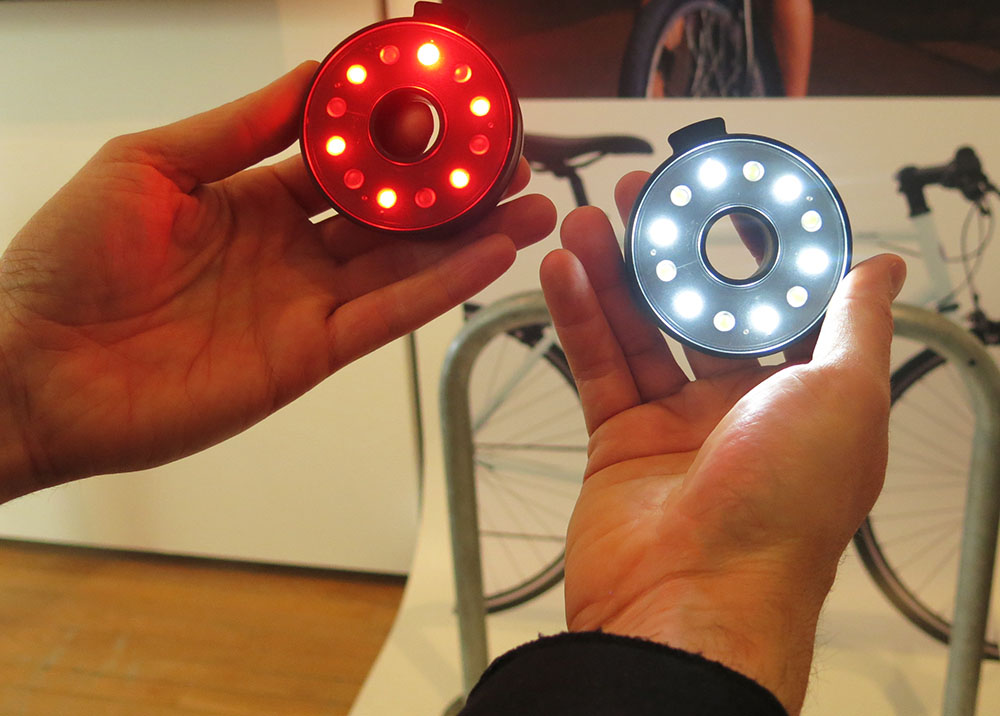 A lot of the designs are sponsored by major companies, as are two whole categories of the exhibition. But one of the more simple, yet practical designs is the Kickstarter-funded Double O bicycle lamp by Hackney based Paul Cocksedge Studio – nominated by Wayne Hemingway. The arrangement of LED lights is designed so as not to dazzle other road users, and the lamps snap together magnetically onto a D-lock so they are less likely to be stolen.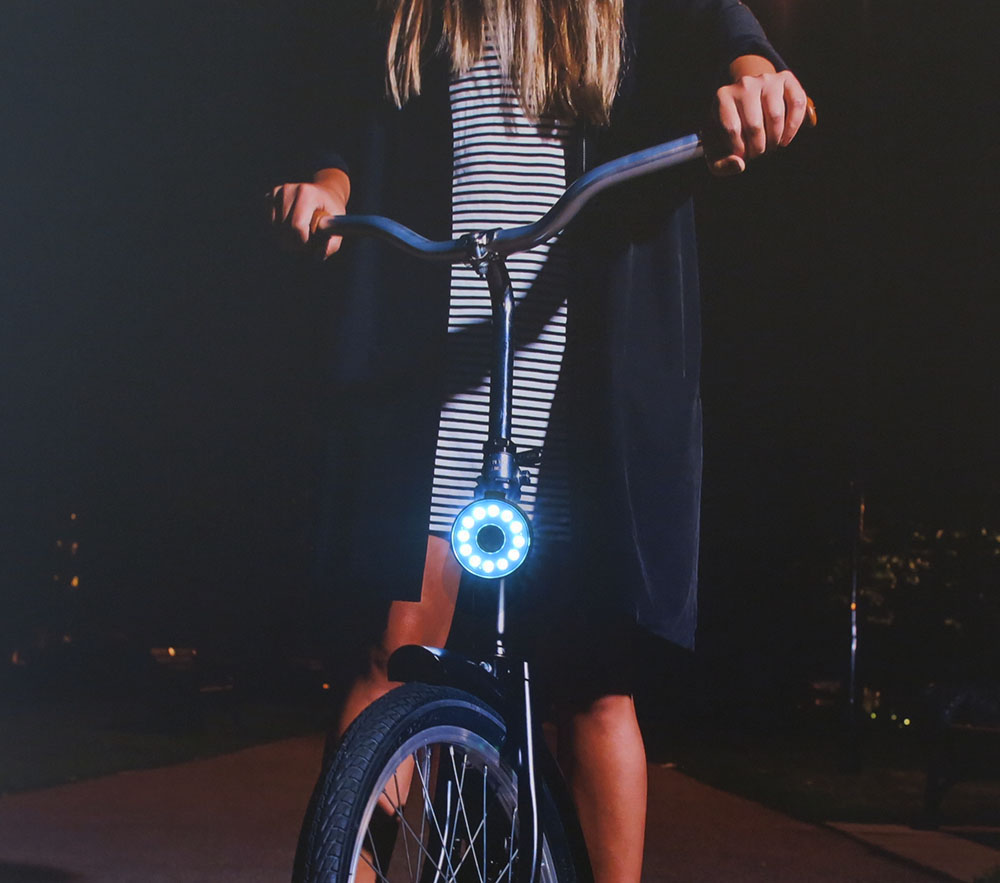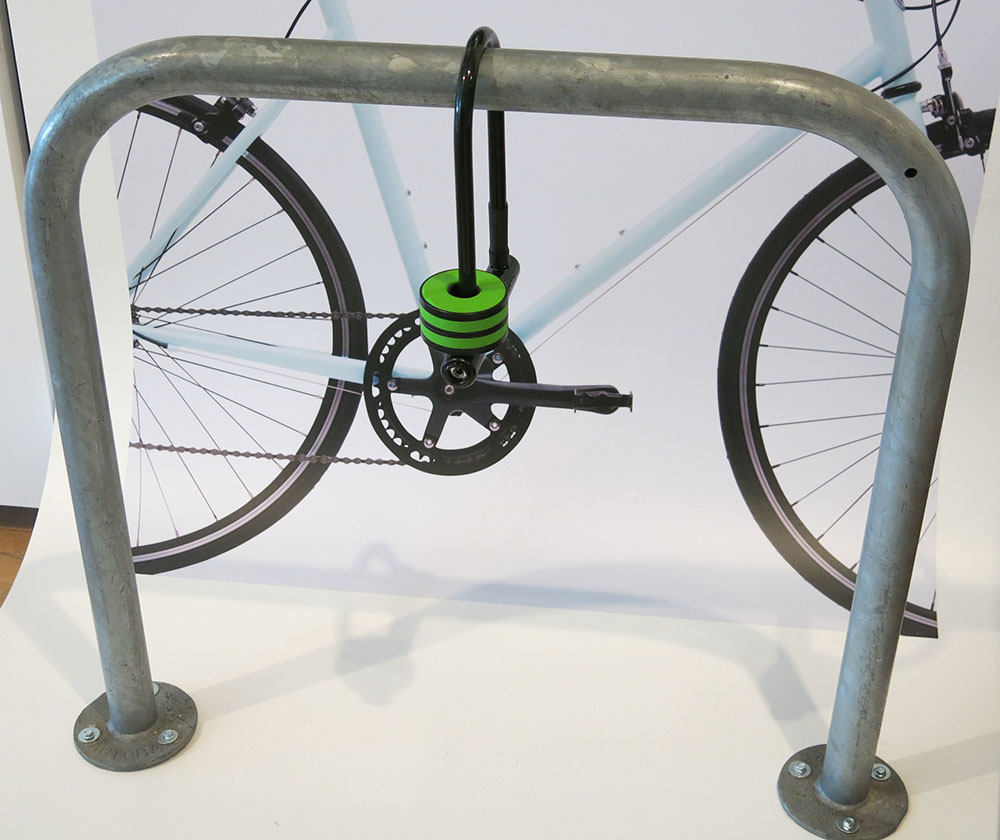 Another useful and socially responsible creation is the Blue Diversion toilet – a sustainable sanitation system for urban communities which have no access to running water and sewers. This is the response of Eawag, the Swiss Federal Institute of Aquatic Science and Technology, and EOOS, an Austrian design studio (around 60% of the nominations feature overseas designers), to the challenge from the Bill and Melinda Gates Foundation to 'reinvent the toilet', as nominated by Thomas Geisler. The aim is to reduce the number of people, currently 1.8 million each year, losing their lives to diarrhoea as a result of poor sanitation. The prototype was tested in Kampala and Nairobi. Waste water is passed through a membrane bioreactor and treated with chlorine produced by electrolysis (from a small solar panel on the roof) to provide seven litres of water per day that is safe for flushing and hand-washing. Human waste is placed in self-sealing containers and removed twice a week to a plant that converts this into fertilisers and bio-gases. The total cost is less than 5 cents per person each day.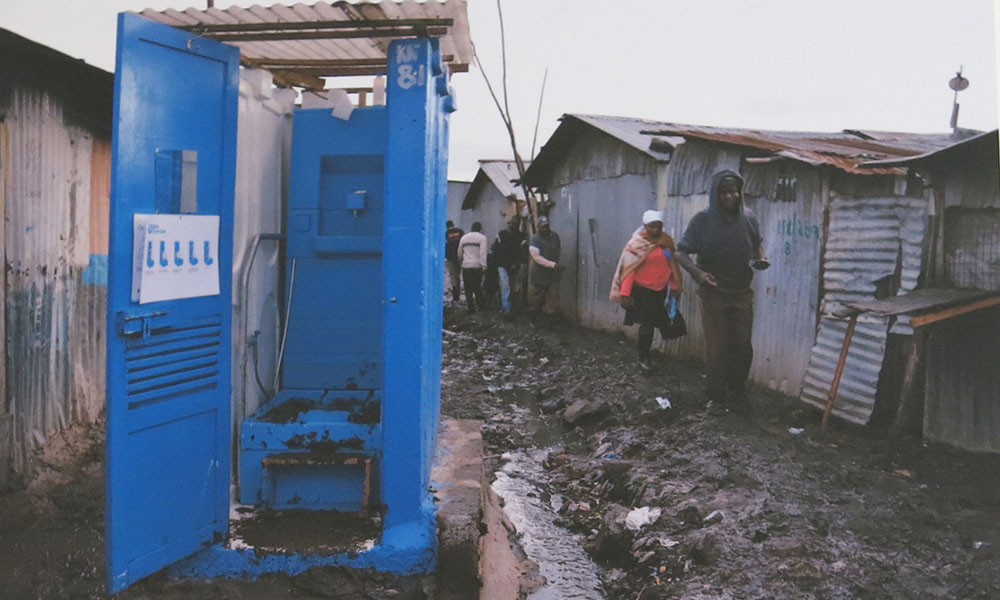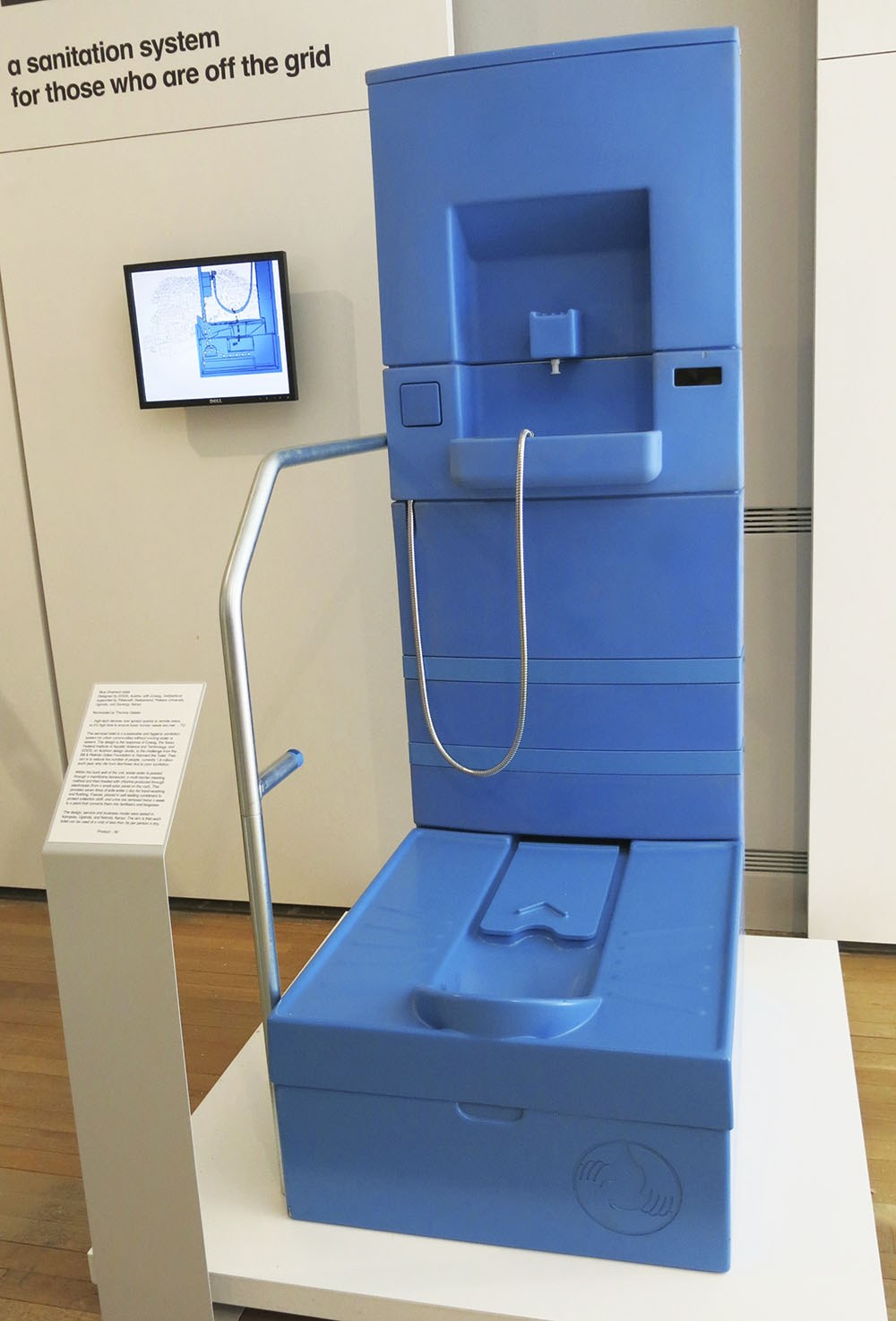 One of the most ecologically sound designs in the show is the 'grow it yourself' mushroom material kit by Ecovative USA – nominated by Paola Antonelli and Andy Law. This biomaterial – made from fungal mycelium, the root-like structure of a mushroom, and agricultural waste – is already produced and used to create packaging and insulation. It has been utilized by designers such as Brooklyn based Danielle Trofe, whose lampshades are shown below. The kit (see above top) contains dehydrated mushroom mix (for ease of transport) – just add water and flour to turn into a compostable material that can be used as a sustainable alternative to foams and resins.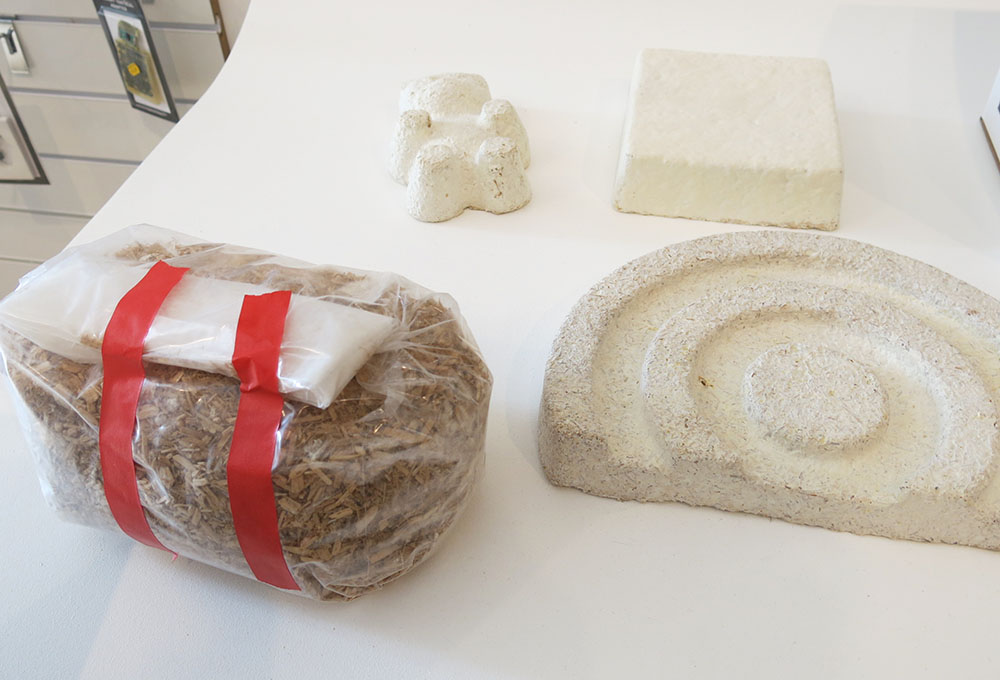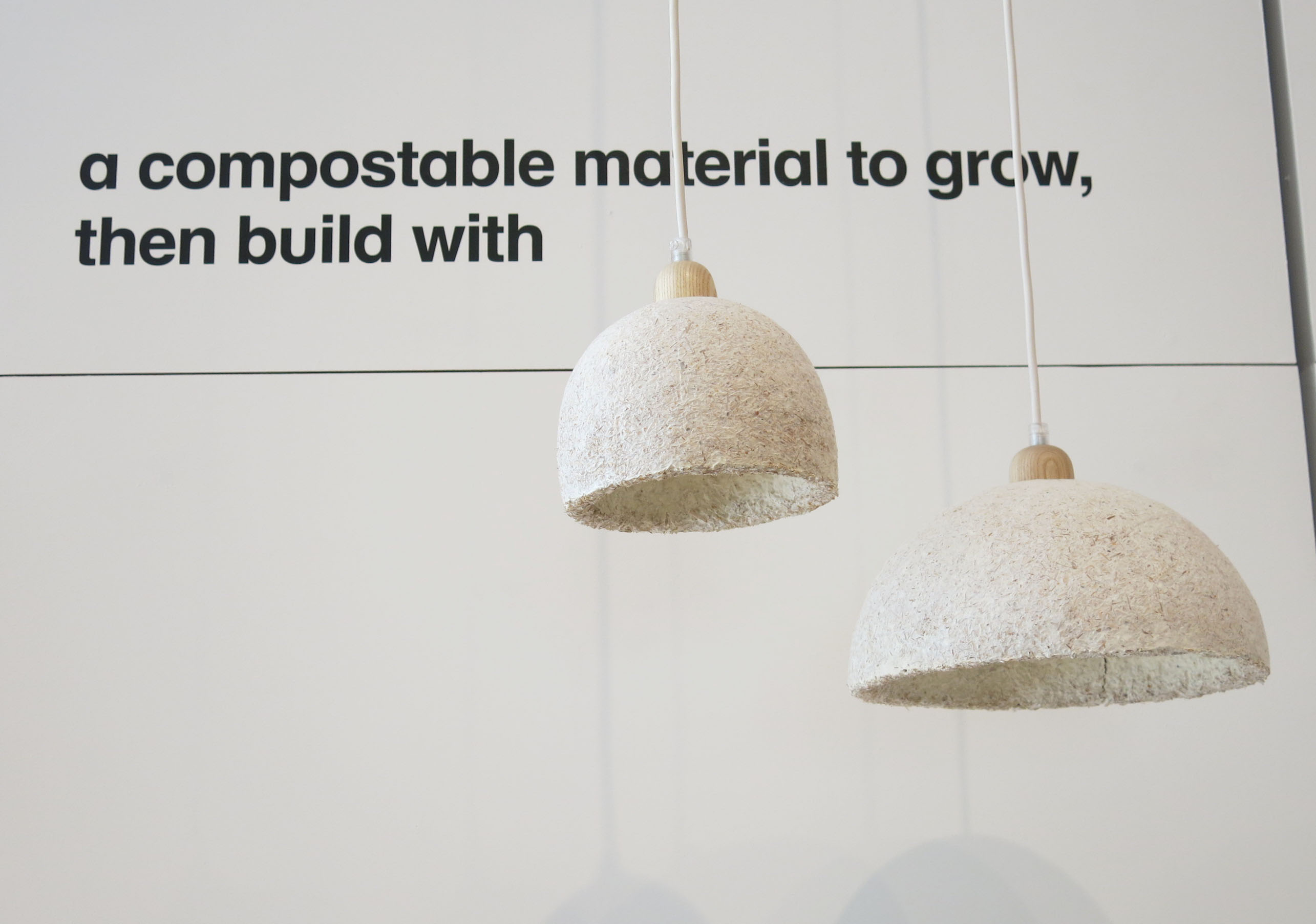 Some of the designs are as emotive as they are life-enhancing: Unfortunately, we are not able to grow biodegradable human limbs yet, but this choice for Design of the Year comes a close second. Project Daniel is the world's first 3D printing prosthetic lab, brought into being by Not Impossible (Mick Ebeling, Elliot Kotek and Dr Tom Catena), along with Richard van As of Robohand, USA – and nominated by Daniel Charny. Not Impossible founder Mick Ebleling (shown here with his design) was moved when he saw footage of teenager, Daniel Omar, one of 50,000 amputees in South Sudan, who had lost both arms when a bomb went off whilst he was tending his parents' cattle. Ebeling, who has three sons, wanted so desperately to help that he tracked down a former carpenter, who had created his own prosthetic after losing his fingers in an accident – the man in question subsequently designed the template for Ebeling's new project.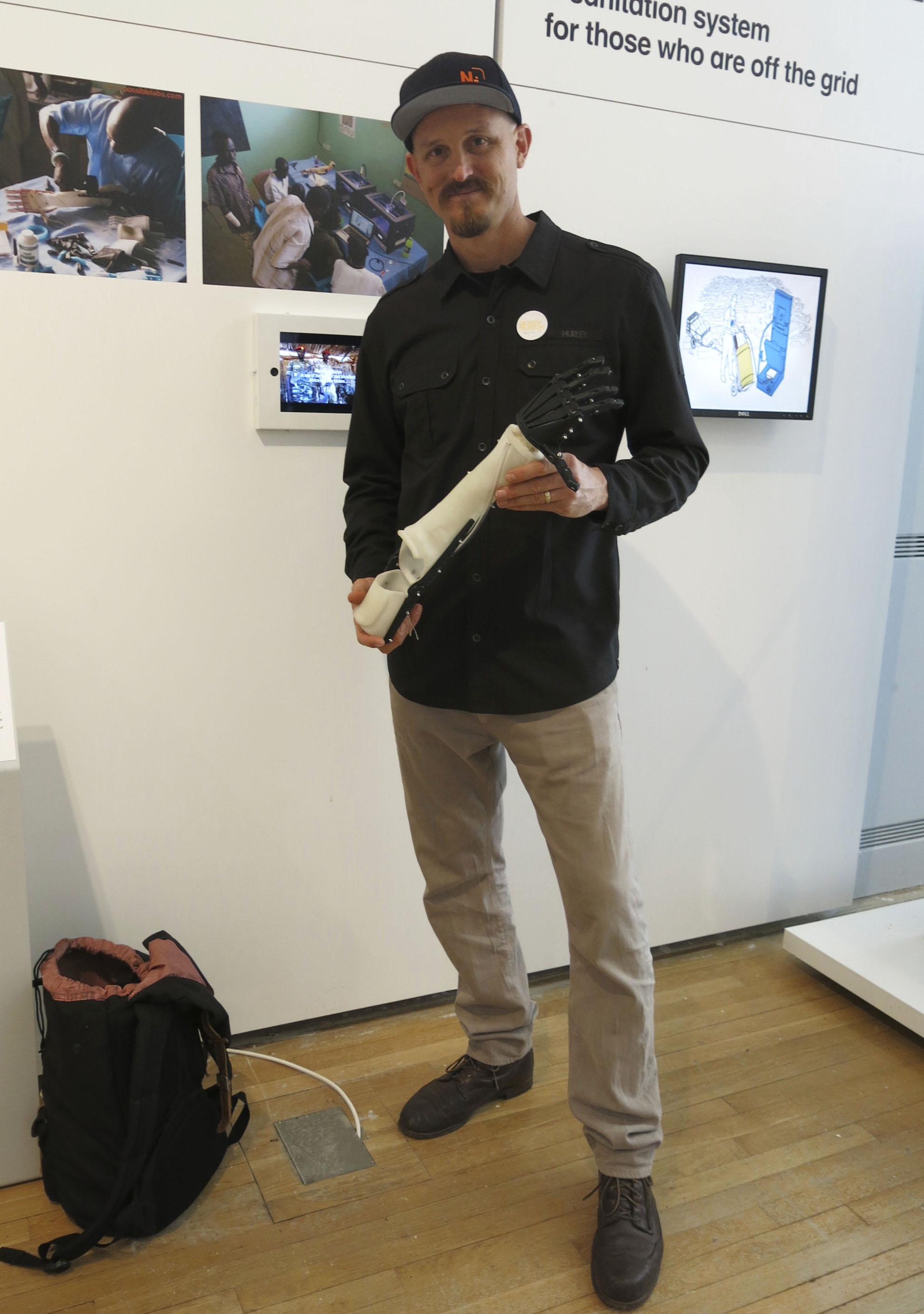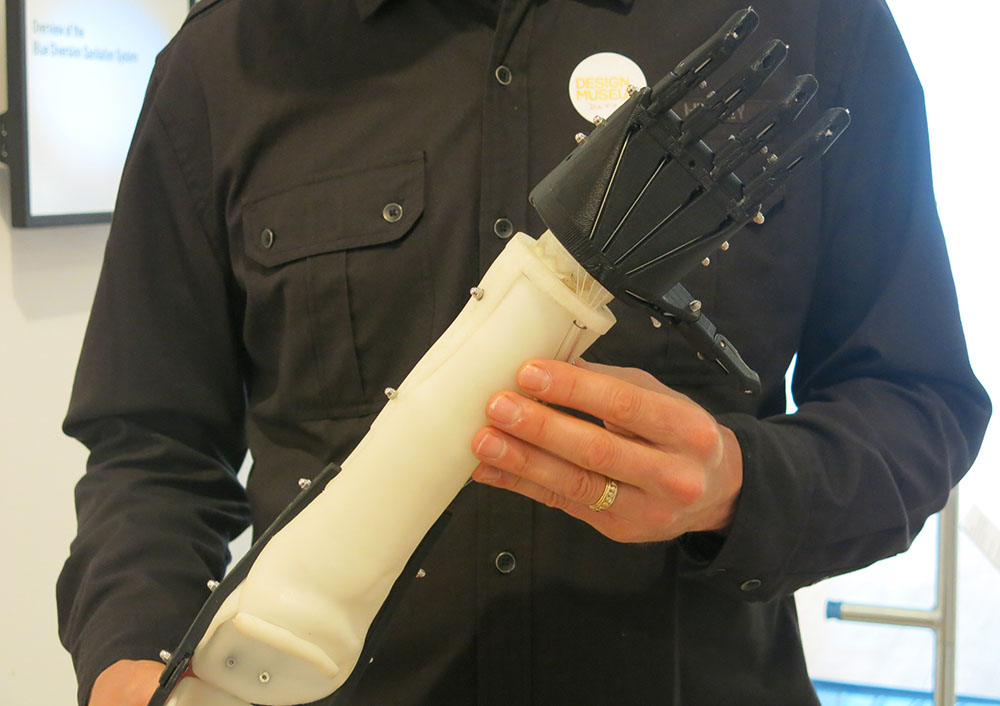 Despite the heat and difficult conditions in Southern Sudan, Ebeling helped teach additive manufacturing techniques to Dr Tom Catena's Nuba Mountains hospital patients, the technological wherewithal being provided by open-source 3D printing company, Robohand. Two printers were left on site for continued production and the lab is still producing one arm a week. Ebeling's only worry now is that they didn't train any women to use the printers, as the local men were so keen to work the machines. In this war ravaged region, it is likely that the men will be called upon to fight, so it would be helpful in future to teach 3D printing skills to women too. But most satisfyingly of all, at least Ebeling was able to watch Daniel feed himself independently for the first time since losing his arm.
The Designs of the Year Exhibition at London's Design Museum runs from the 25th March until the 23rd August, 2015.