April 4, 2014
Imperfect World: Weathered and Worn Fabric and Furniture Finishes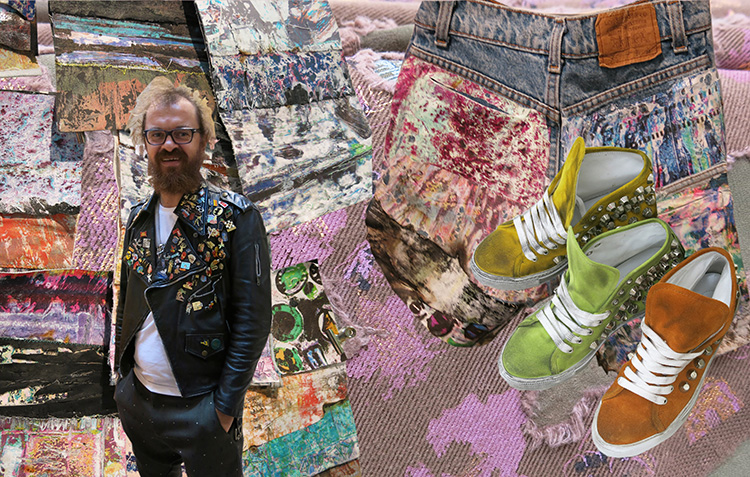 The Japanese philosophy of Wabi-Sabi sees imperfection as a form of beauty – a product can actually be enhanced by its irregularity. Here we take a look at some designs which celebrate the imperfection of handcrafted work.
In the spirit of our previous post, Kaixi Lin reuses discarded materals to create functional woven textiles. Inspired by Japanese antique textiles, especially Boro, she collected discarded clothing from her family, then unravelled and reused the yarns to create her designs.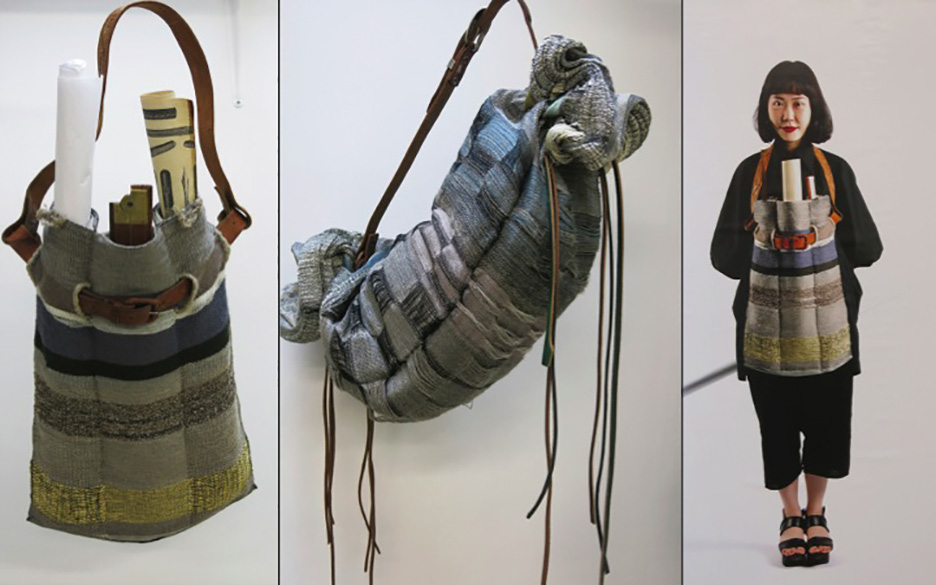 These lamps by Sebastian Cox (below left), and Marseille Balloon lampshades by Linda Ecalle (below right), look more homemade than handmade. Ecalle's shades take 30 minutes to make using a clamp, glossy glue, a needle and a paintbrush. Materials required are balloons, scrap textiles such as old doilies, scarves, tights, lace, string and bags, plus petroleum jelly.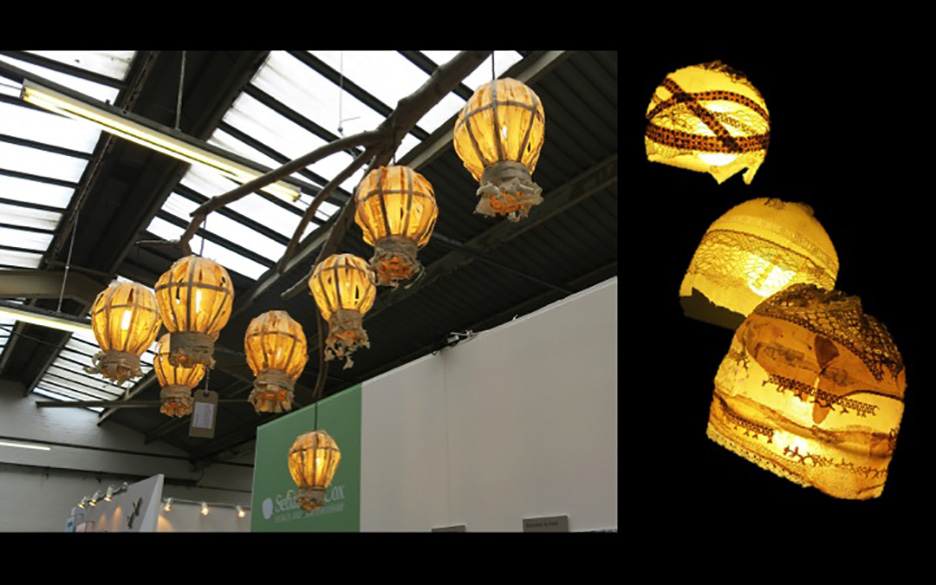 Tristan Cockerill's furniture (below left) is made from driftwood, with resin inlay. Maurice Van de Stouve's shoe design makes a feature of a weathered looking oxidized heel.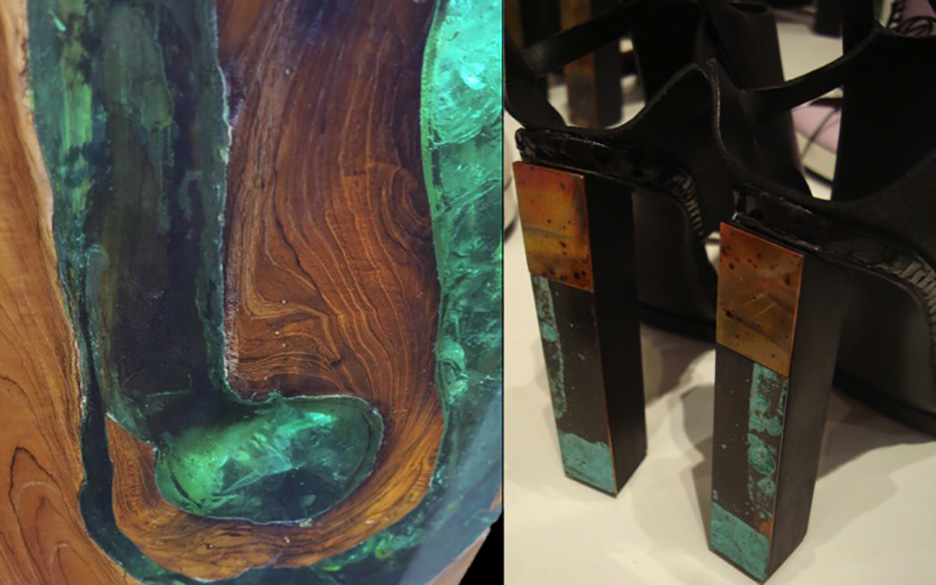 Lofstrum's twig brushes and this wooden garden bench by Marnie Moyle hark back to a rustic, homespun lifestyle – predating modern plasticised home accessories.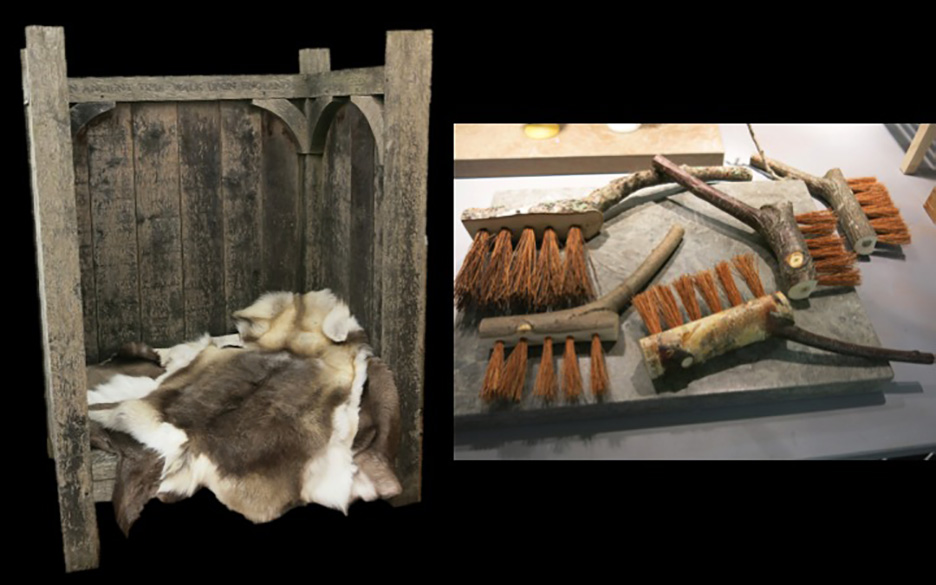 The loosely woven texture of Beth Sarah Snowden's textile (below left) conveys the organic, artisanal quality of the fabric. The chest of drawers (right) is made from old fishing boats by Devon-based Tristan Cockerill.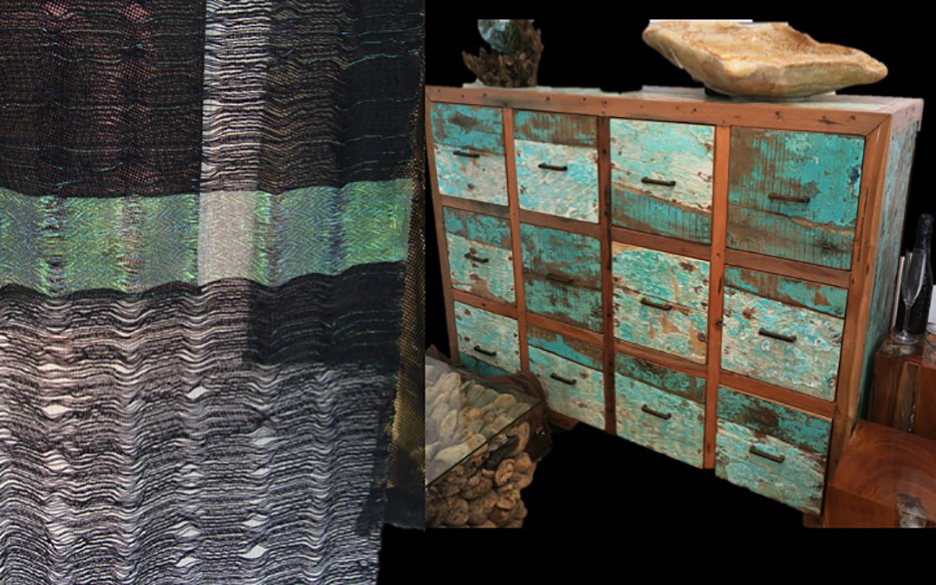 Shan Shan Jiang is interested in the authentic traces, marks and imprints our daily lives leave on our clothes. In the project shown below she aims to celebrate the personal relationship built up through wear, our daily habits, occupations and living environment. She believes that textile discoloration and change of surface texture tells the story of our life.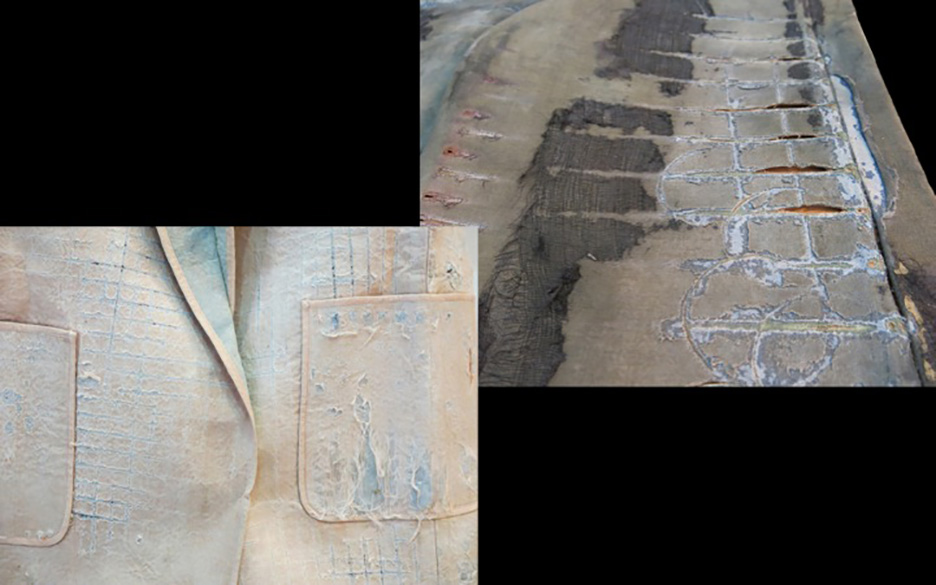 Fashion designers are increasingly including pre-dirtied and scuffed clothing and accessories in their collections, like the sneakers shown in the image above top – reproduced from Issue 2 of Visuology Magazine (full credits can be found in the magazine). Patched-up denim wear, badges (either sewn or pinned on) and well worn biker jackets demonstrate a cool scruffiness, far from the ideals of perfection promoted by the materialist world – and perhaps indicating that we are learning to feel comfortable in our own imperfect skin?