July 30, 2014
Global Trend with Universal Symbolism: Hands in Fashion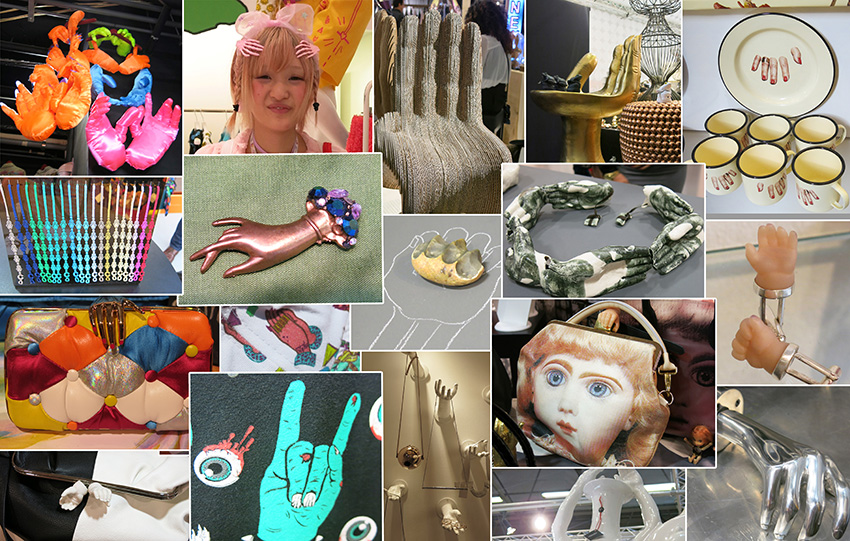 Scientists have recently confirmed that a fist bump is more hygienic than a handshake. Hands aren't just in the news, they are appearing everywhere – wrapped around dresses, printed on t-shirts, as brooches, chairs, clasps on bags, cufflinks, door handles, coat hooks and vases. We've spotted hands all over the world, on everything from hair bands to tableware – and most recently adorning the walls of Hackney's Ram Place Fashion Market.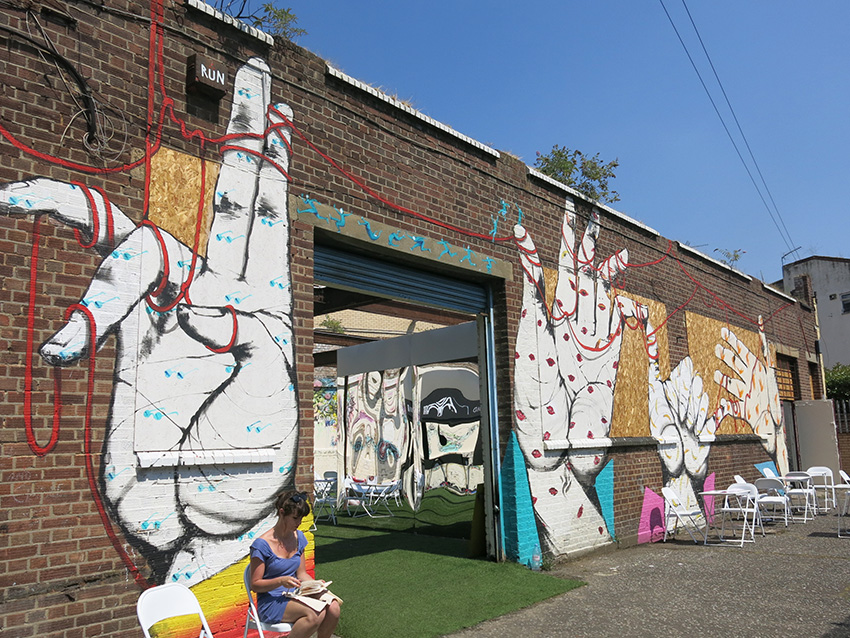 Though they can have various meanings, the majority of hand signs symbolize protection against evil. The Hamsa, or Hand of Fatima, is a symbol adopted by Muslims and Jews alike for good luck and healing power. Hindus and Native American Indian tribes have similar hand symbols, also offering protection against negative energy.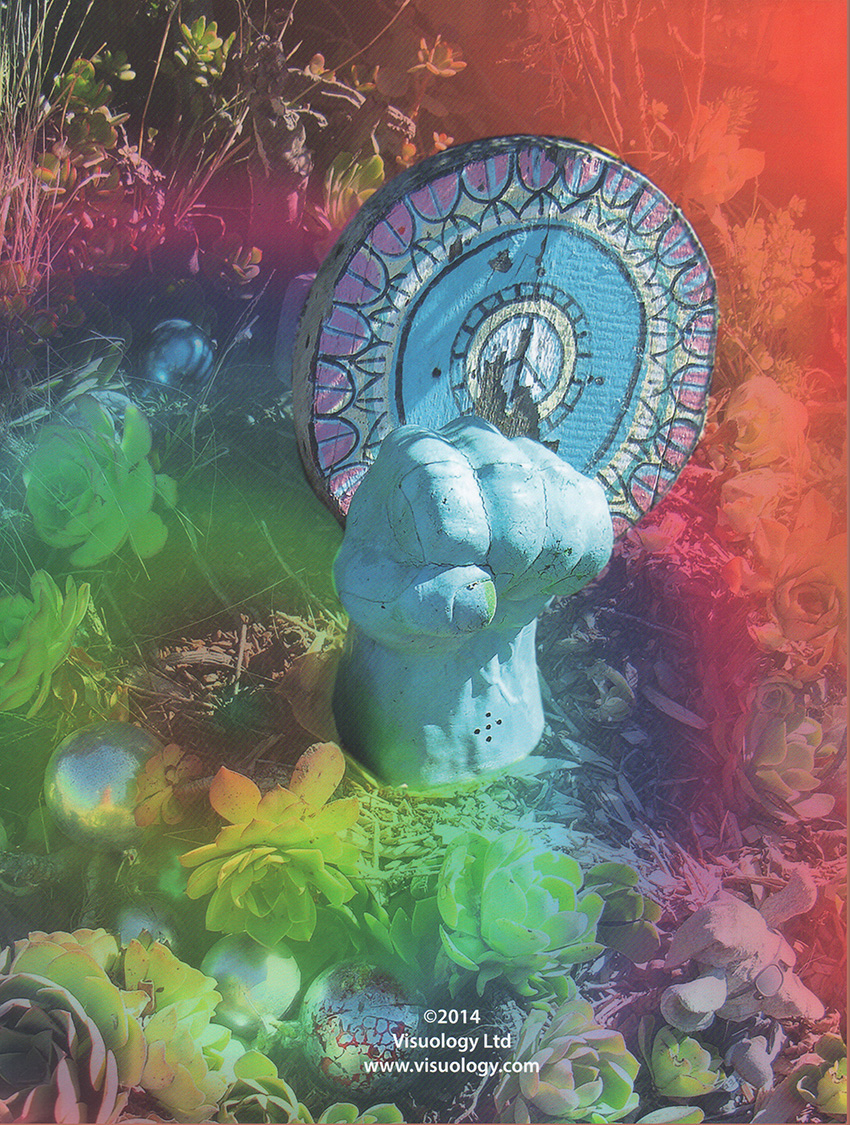 Another common hand form, the raised fist, is featured on the rear cover of our latest magazine (above), and was also spotted at Central St Martin's degree show in an installation by Chang Liu (below). This symbol of solidarity and support dates back to ancient Assyria, but has come to be associated with resistance in the face of violence or oppression.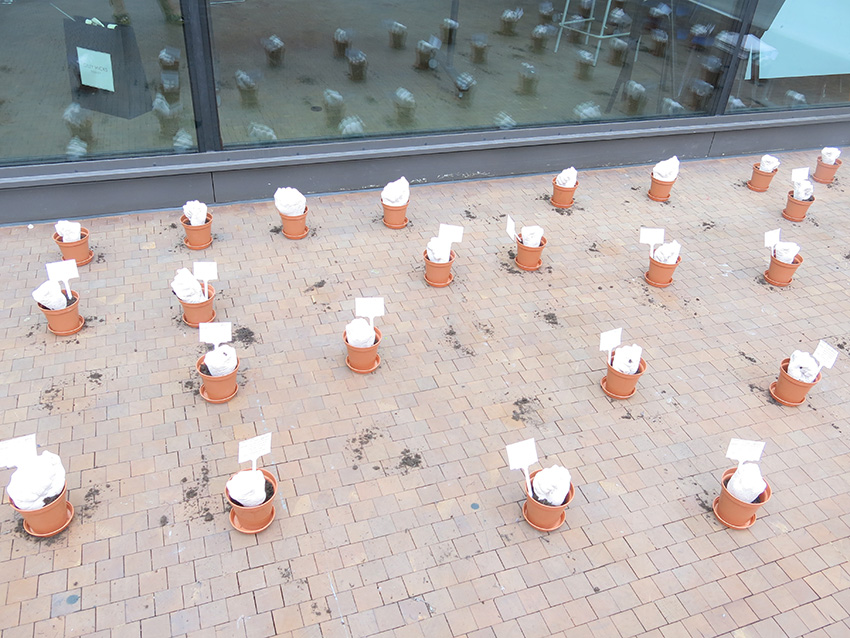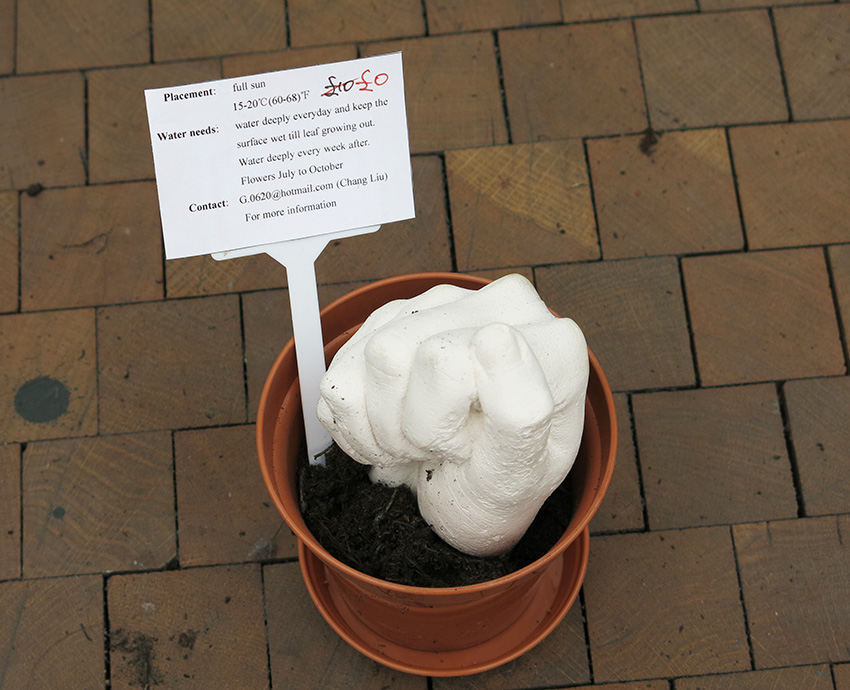 Another sign, the 'corna' or horns, is also used to ward off impending bad luck. Although deemed offensive in certain cultures, this hand gesture has been popularised by heavy metal and pop music fans (following its use by Ronnie James Dio of Black Sabbath in 1979).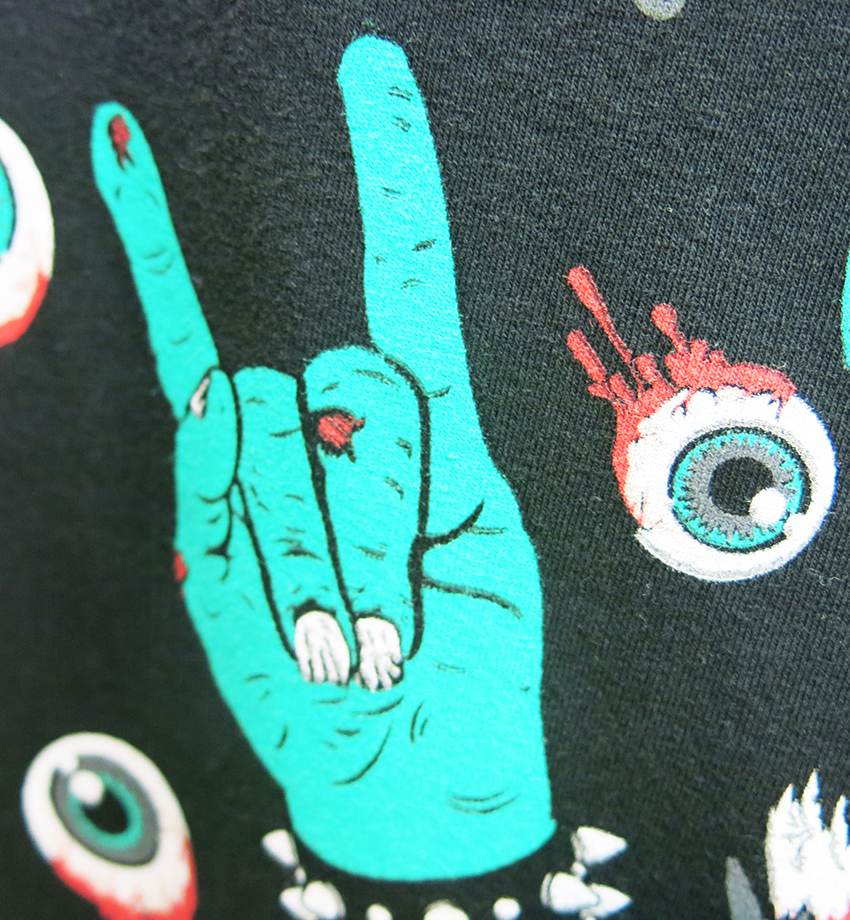 See Visuology Issue 2 for a full list of designer credits.