May 7, 2016
Fibre Footwear in Fashion: Sustainable Straw Shoes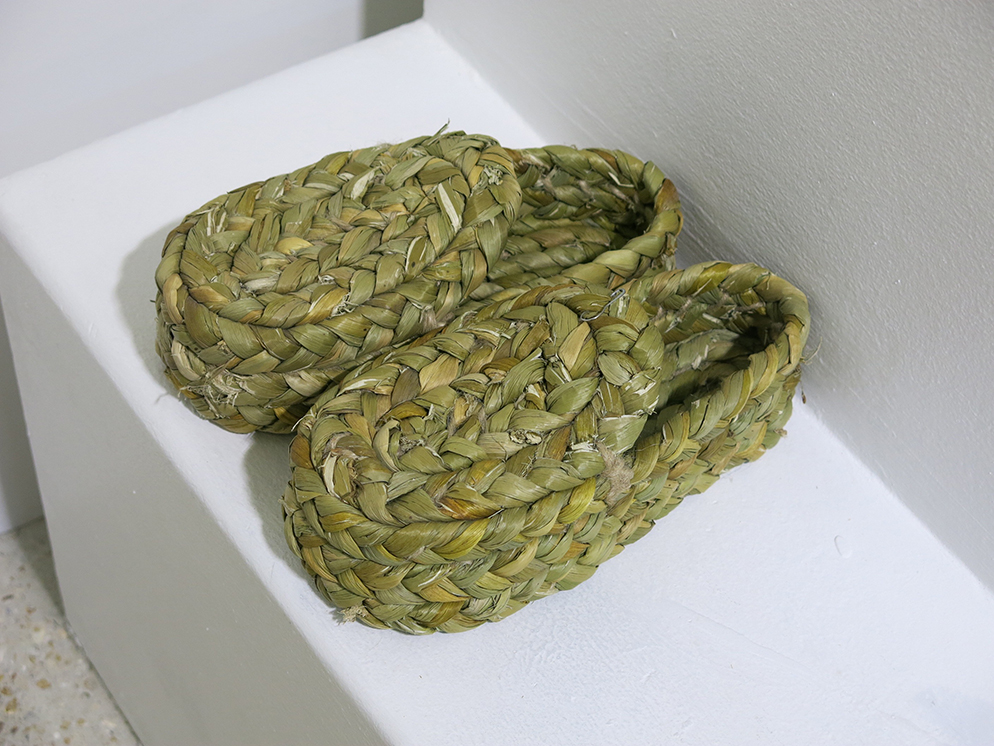 Espadrilles and shoes with woven natural fibre soles have been in and out of fashion for nearly a hundred years and are currently having a major revival. The biggest grass shoe of the moment has to be Egg's beetlecrusher, made from natural rush. The designer price may preclude a rush to newly relocated Dover Street Market in order to snap up a pair – and these do look more like a fashion museum exhibit than a practical proposition on the often rain drenched streets of London. However, straw shoes may be more sensible than you think.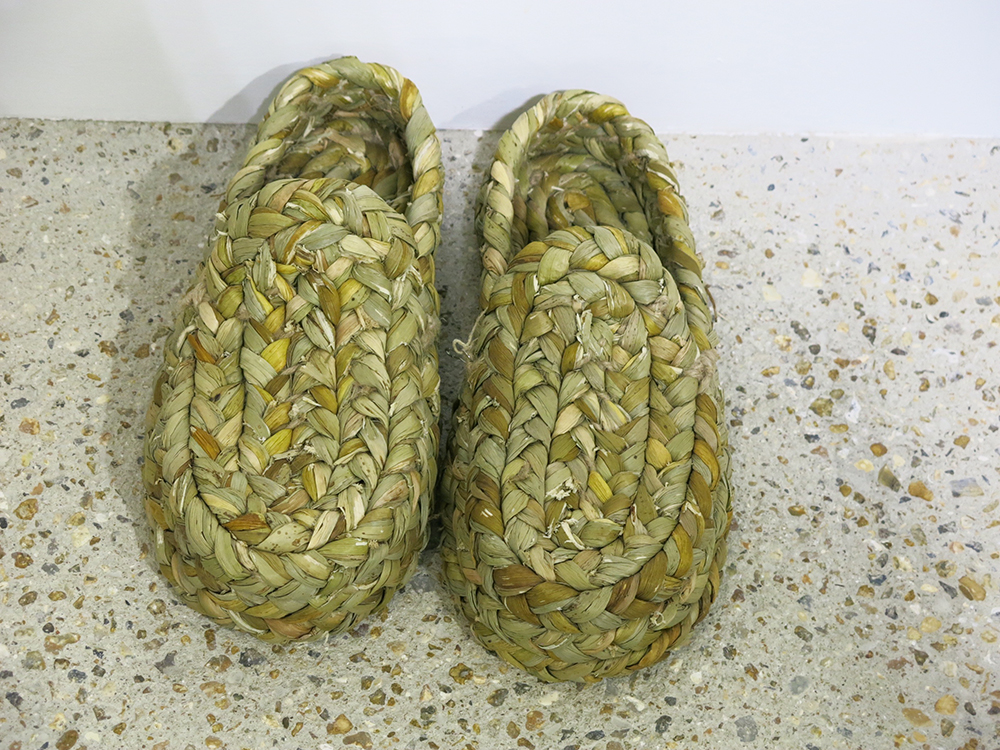 They certainly have longevity: A few years of wear and tear may nowadays seem enough, but ancient Egyptian plaited palm fibre and papyrus shoes dating back several thousand years BC are among the oldest examples of footwear ever found. Espadrilles are also thought to date back thousands of years – though evidence of the rope soled shoe being manufactured in Pyrennean France and Spain only dates back to the 14th century. Visuology photographed this pair of shoes thought to be from around 68-56 BC at the V&A archive. Possibly worn by a soldier operating near the Great Wall of China in the vicinity of the Gobi desert, they were designed with practicality in mind, the outer being made of decoratively quilted hemp, which would have been perfect for gripping on sand. Another practical feature is a natty drawstring, so that sand couldn't get inside the shoe. There would also have been a protective inner shoe made of cloth. In the Edo period, Samurai warriors wore woven straw rope sandals called Waraji. These were ideal for gripping on rock and hiking up mountains.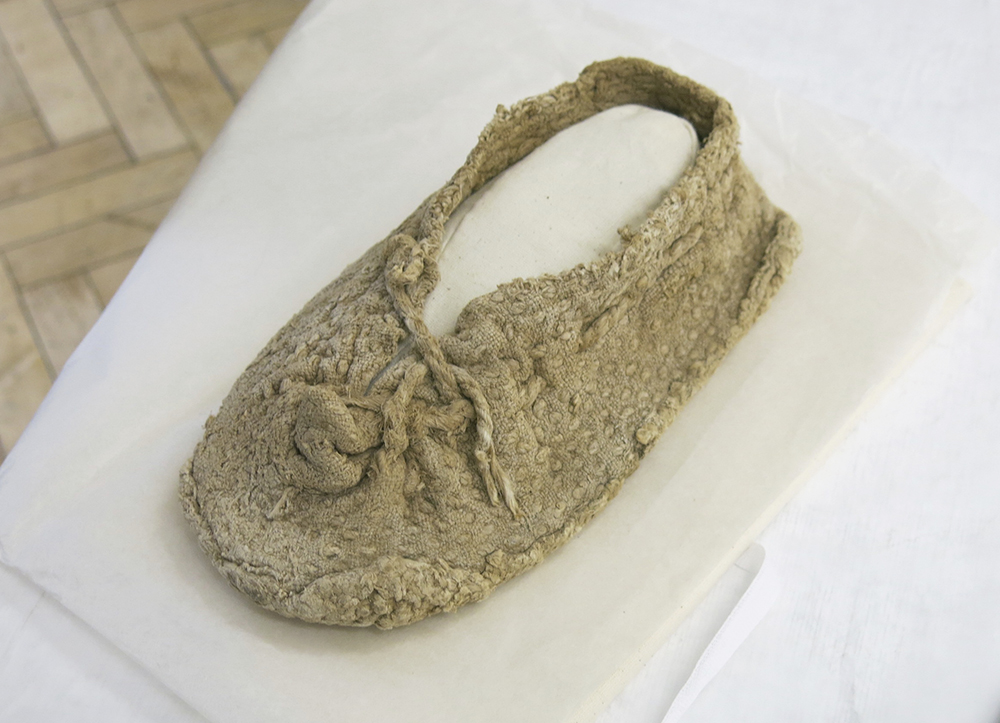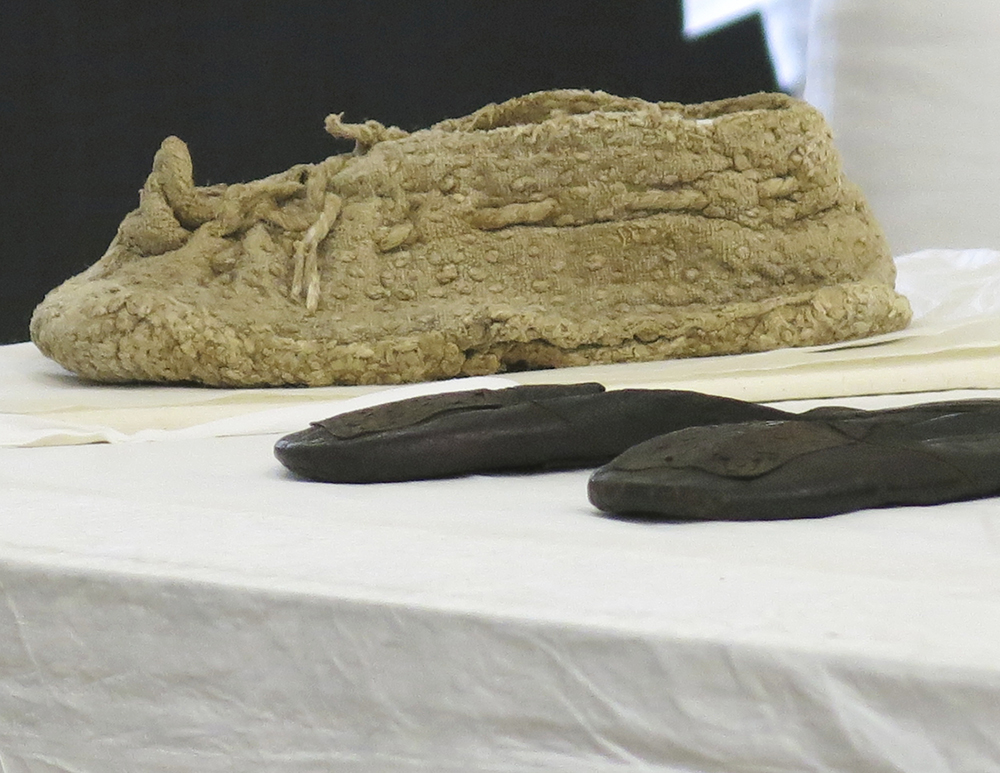 Straw shoes virtually disappeared for centuries until Italian designer Salvatore Ferragamo rediscovered them in the 1930s. This was a time when trade sanctions resulted in a shortage of raw materials such as leather. Ferragamo used local straw and other natural fibres including Manila hemp, made from banana leaf and peel. However, the material Ferragamo favoured during this period was raffia, a fibre derived from the young leaves of an East African palm. He was the first to use the material in the uppers of his shoes, mainly for summer collections, manufactured by Florentine artisans. In 1930, he created a new label – Pompeian by Ferragamo – dedicated to his raffia shoe collections. However, by 1950, even this raw material was in short supply and foreign straw and synthetic fibres became more widely used. Ferragamo favoured a synthetic raffia called 'pontovo' or 'pontova'. He later moved on to cellophane (inspired by his mother's chocolate wrappers) crocheted in combination with cotton and rayon.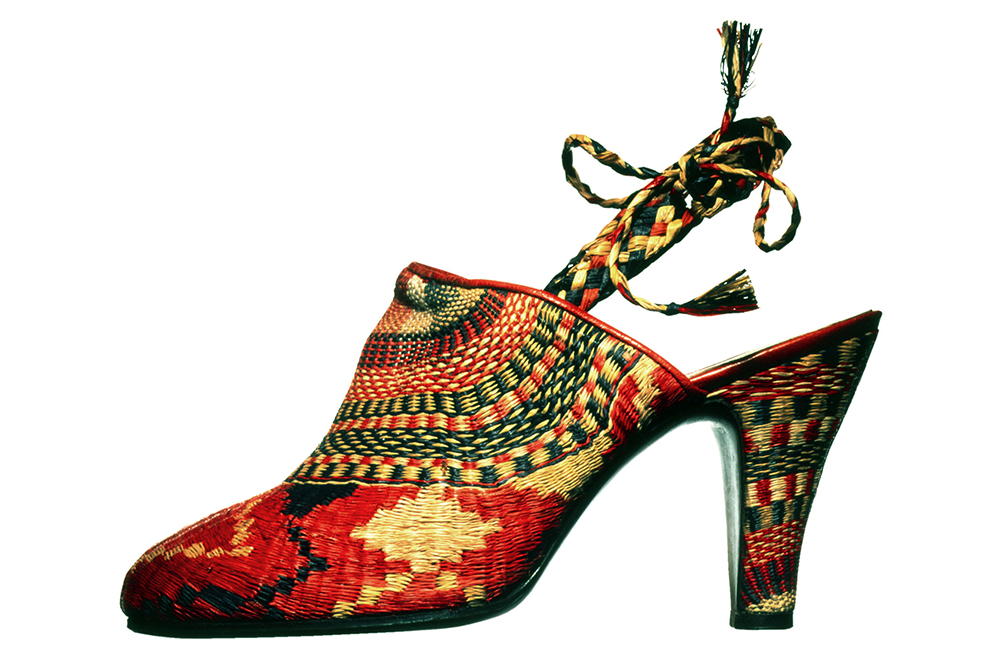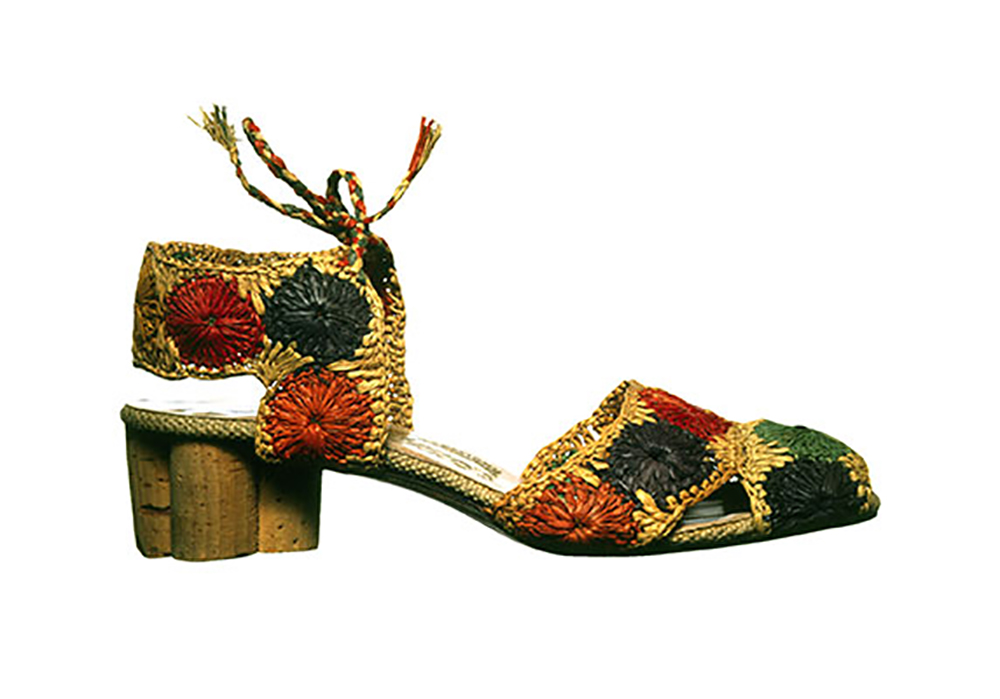 Grass shoes may be the perfect type of footwear to cope with climatic variations of global warming. Not only are they useful in desert conditions, but also, in parts of Japan, rice straw boots have been worn for centuries to keep feet warm and prevent slipping on snowy mountain paths. They are also environmentally sustainable, lightweight and provide employment for skilled craftspeople. And now fibre footwear is an eco-friendly fashion statement too. Perhaps we should all start wearing sustainable straw shoes?