December 3, 2015
Sustainable Design, Climate Change and Christmas Shopping at RCA
The world's leading university of art and design is an inspiring place to hunt for unique Christmas gifts. Showcasing the raw talent of students from a variety of arts disciplines including textiles, fine art and ceramics, the Royal College of Art Christmas Fete is now in its 4th year. All proceeds from the event at the RCA's Kensington Campus go directly to the students.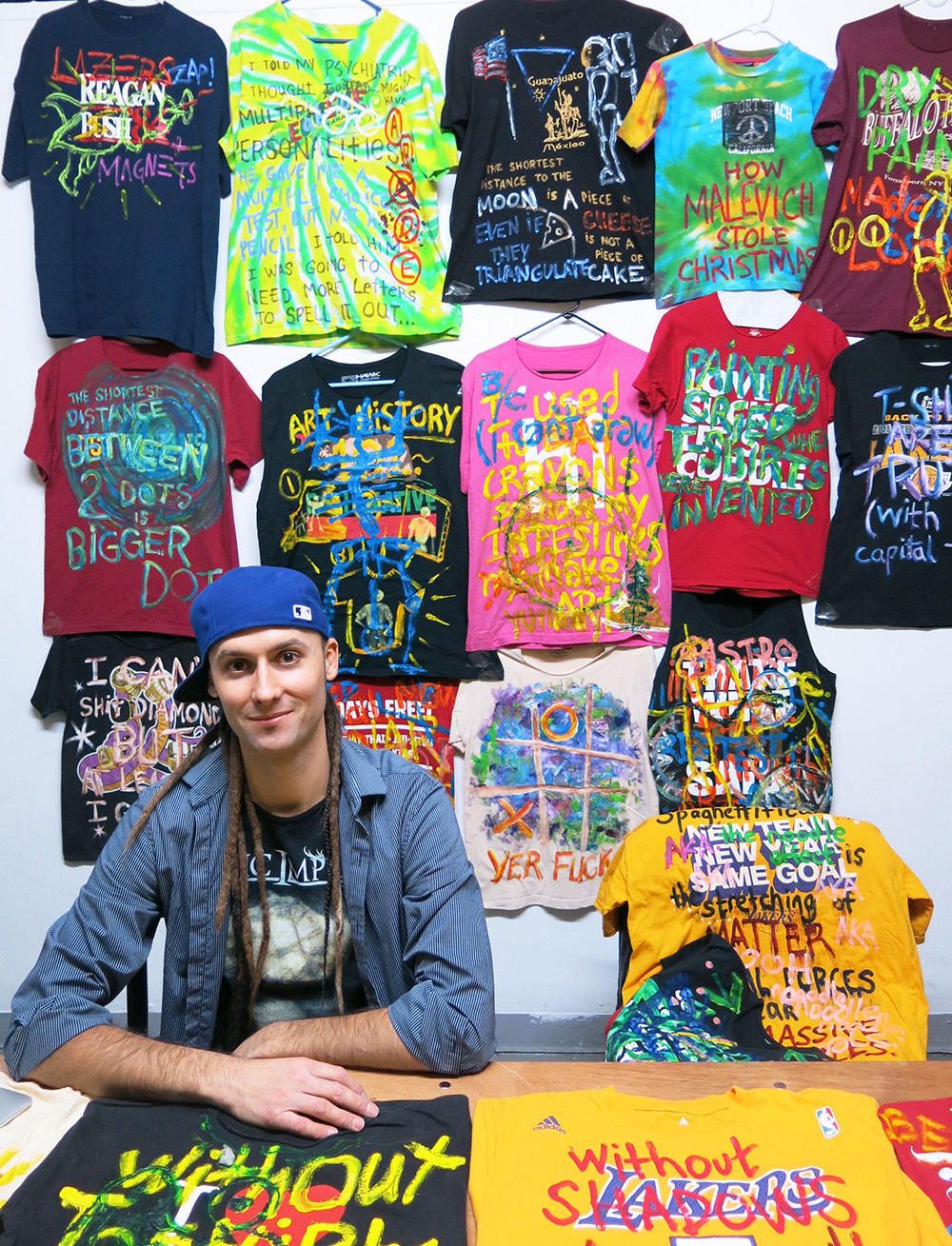 Artist Matthew Robertson brings some cool Californian surf style to the fete with his slogan emblazoned upcycled t-shirts. In the retro style video (above) of his latest customised collection, he inventively uses a variety of props – including branches, pot plants and a bicycle – as ad hoc mannequins. For those seeking something more conventional, there are also printed t-shirts and funky deck shoes at bargain prices.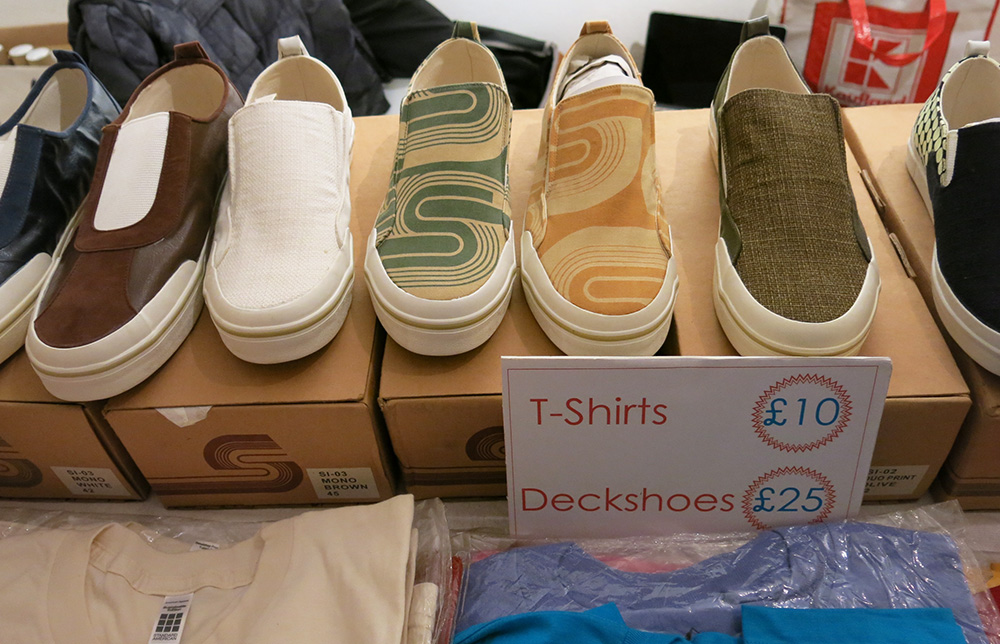 Jewellery and Metal MA student Sophie New is selling a range of colourful embroidered items, including brooches and crocheted bags, inspired by book covers and famous works of art.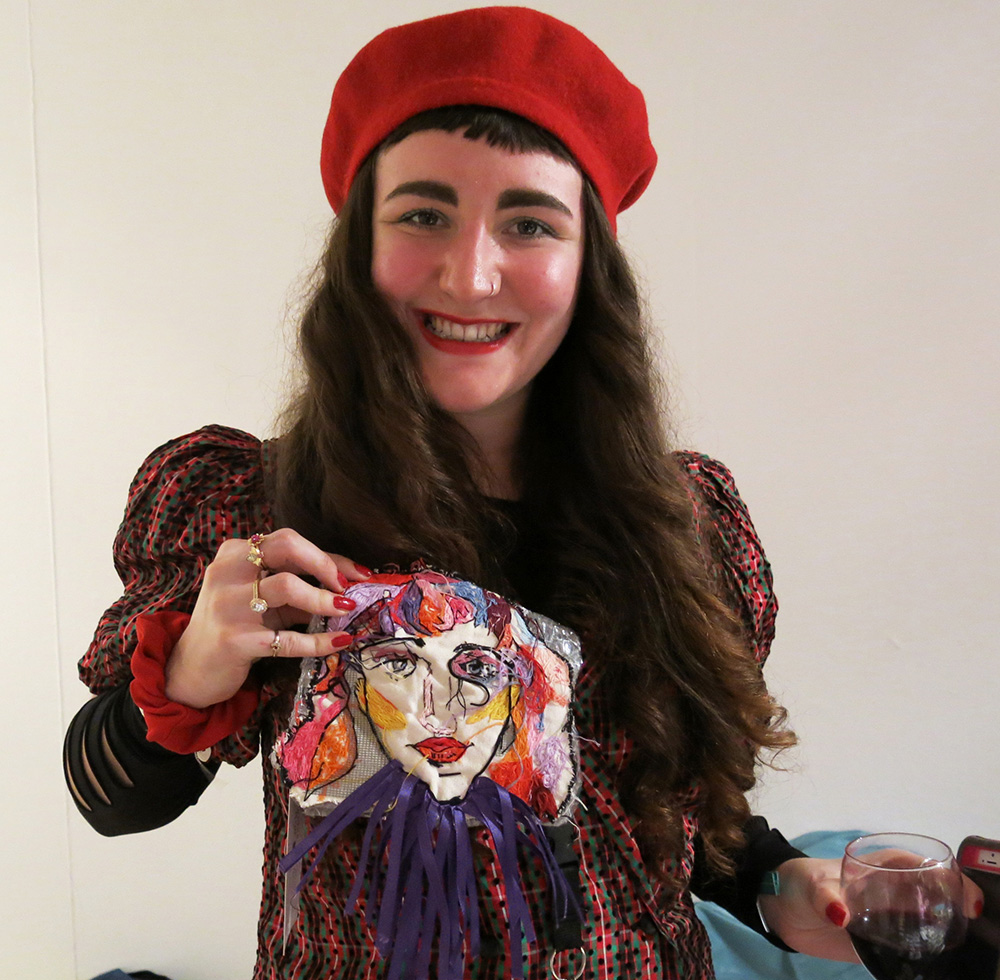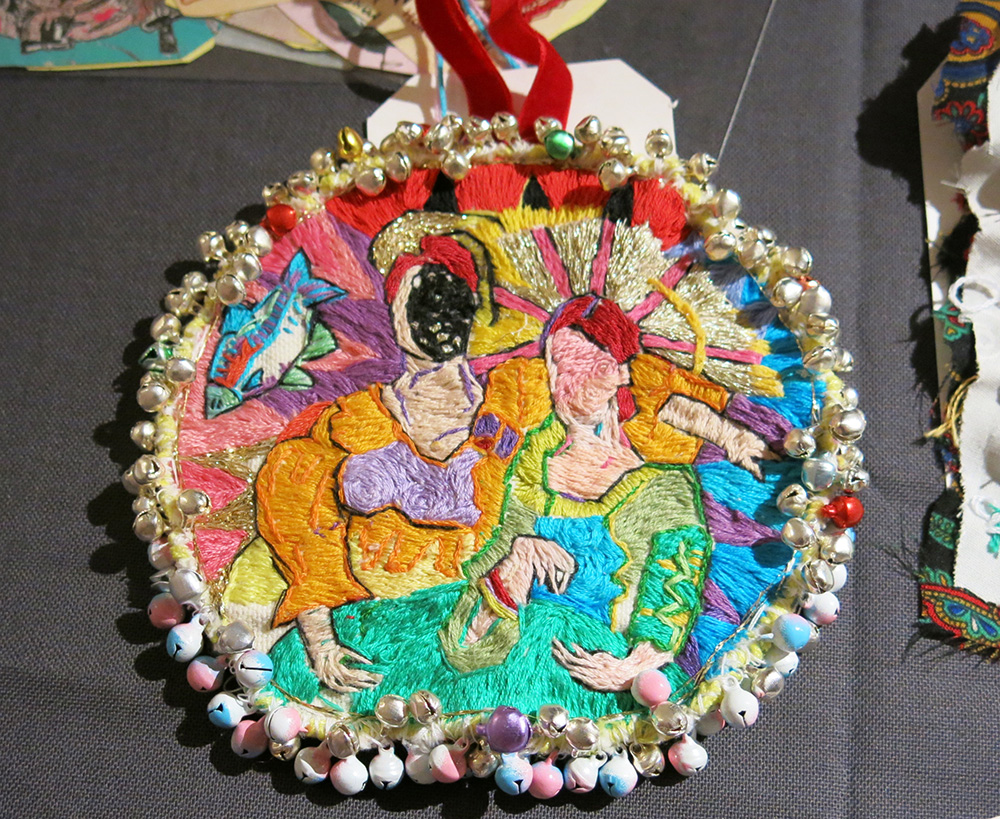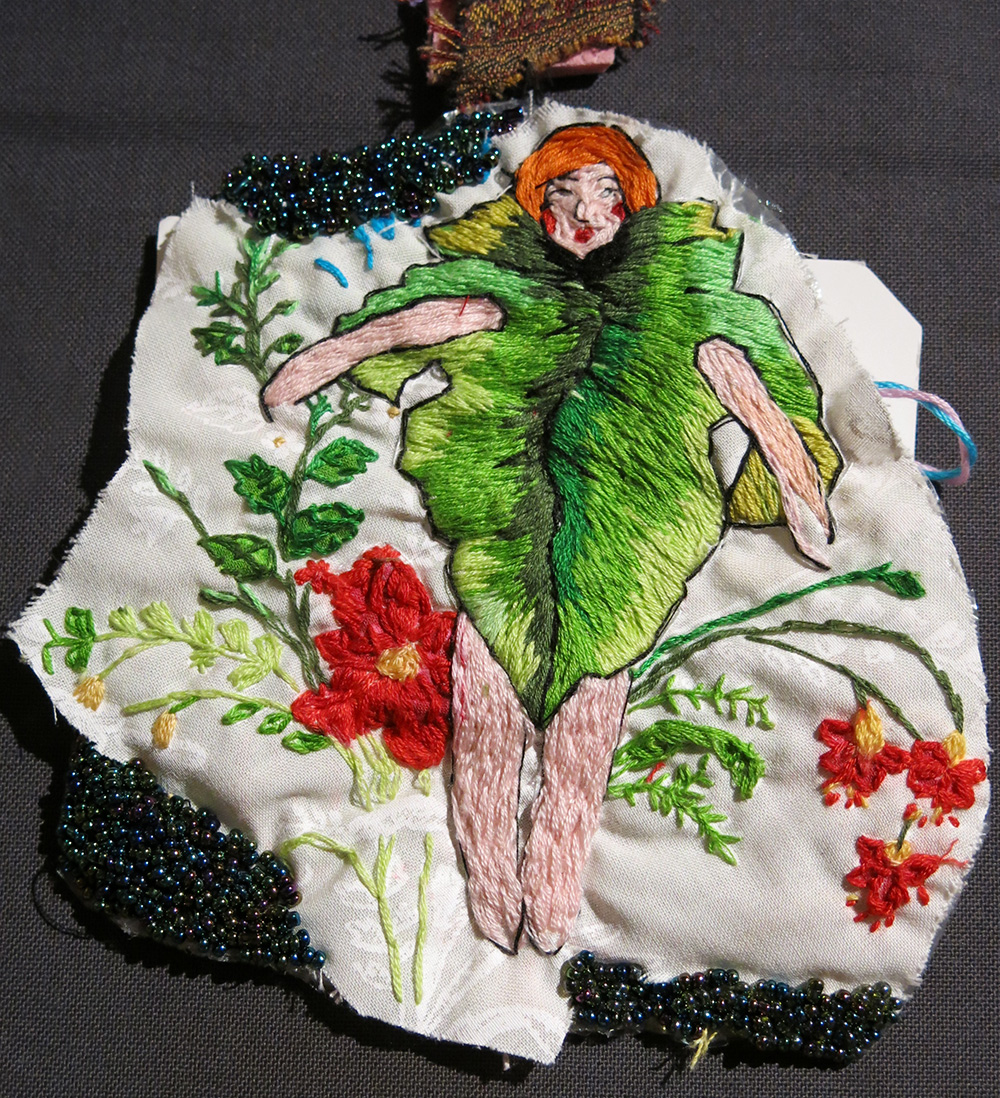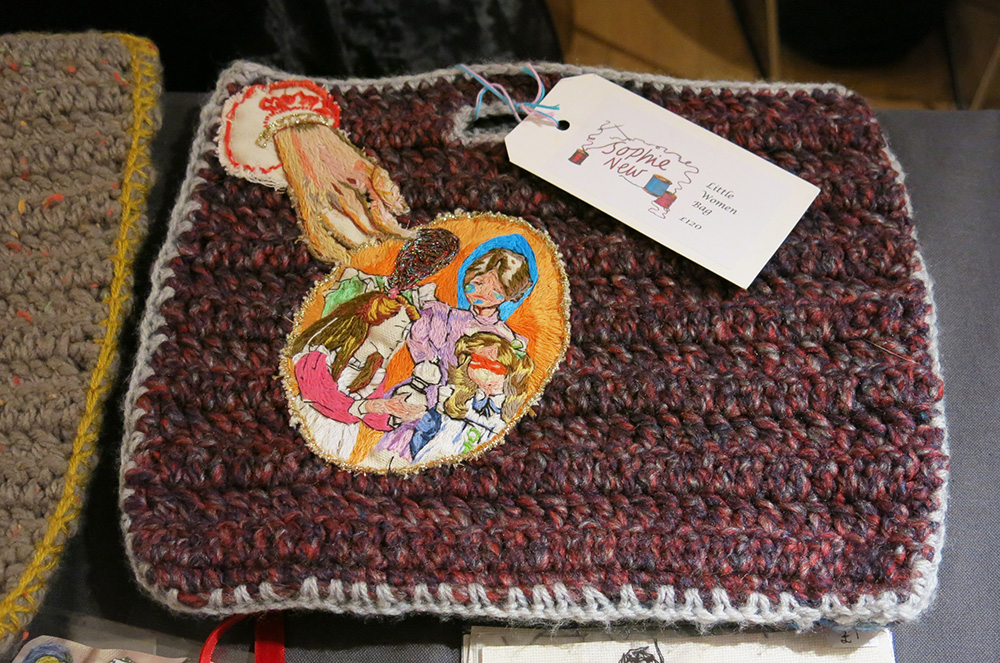 Textile designer Jen Cheema is offering handmade clutch bags, rings and sequined collars in bright acid tones.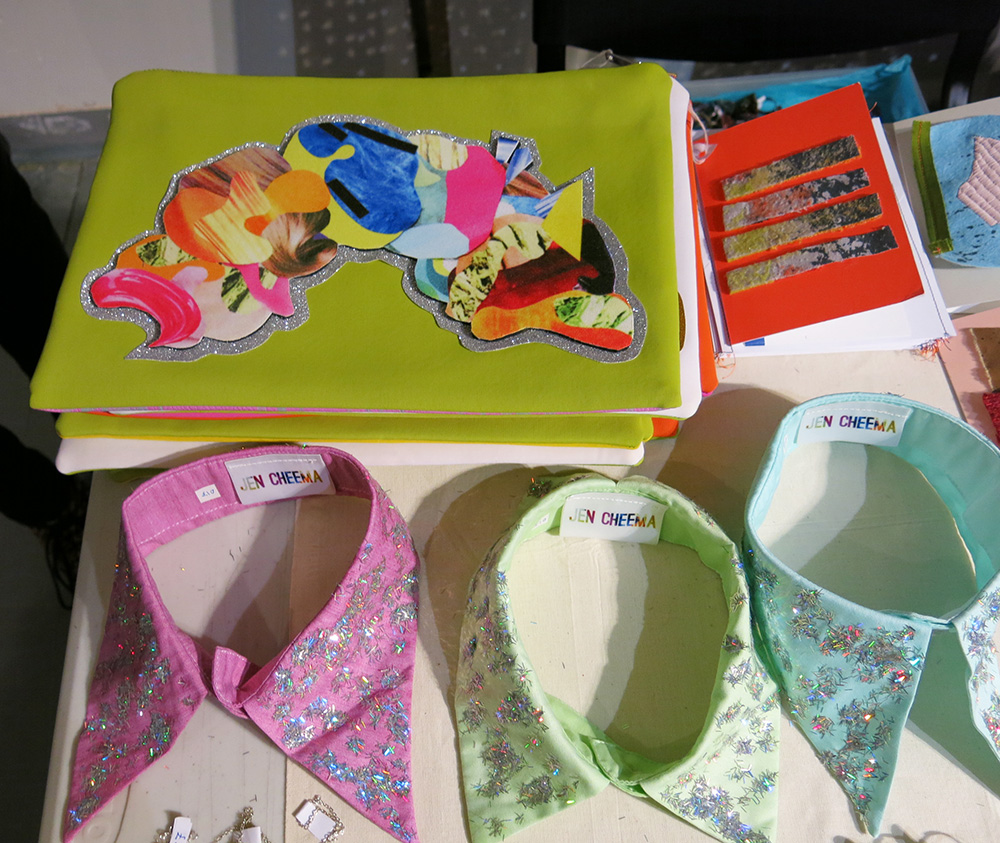 Anna Neklesa's hand printed scarves and spiky resin rings are also worth a look – as are unusual handcrafted accessories by weaver Lottie des'Ascoyne and fine artist Mona Osman.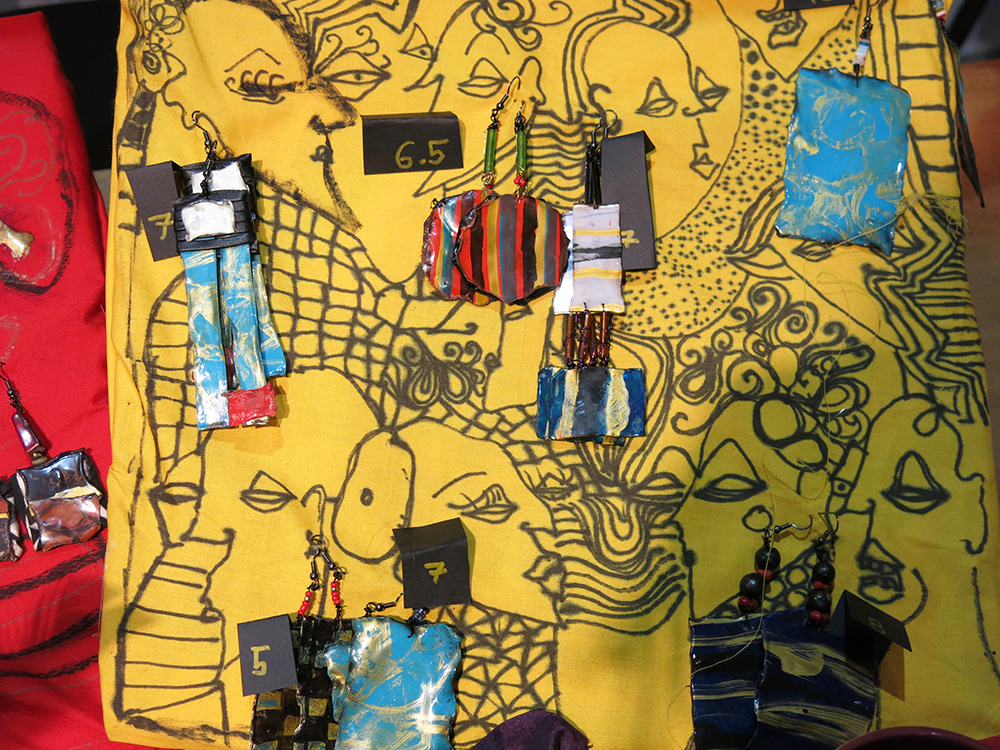 For sustainability purists, there are Xmas terrariums at £20 a pop and winter bee hibernation houses, all made from materials sourced or grown on site. Makers include innovation design engineering student Edward A Hill – here modelling an eco-friendly Christmas headpiece.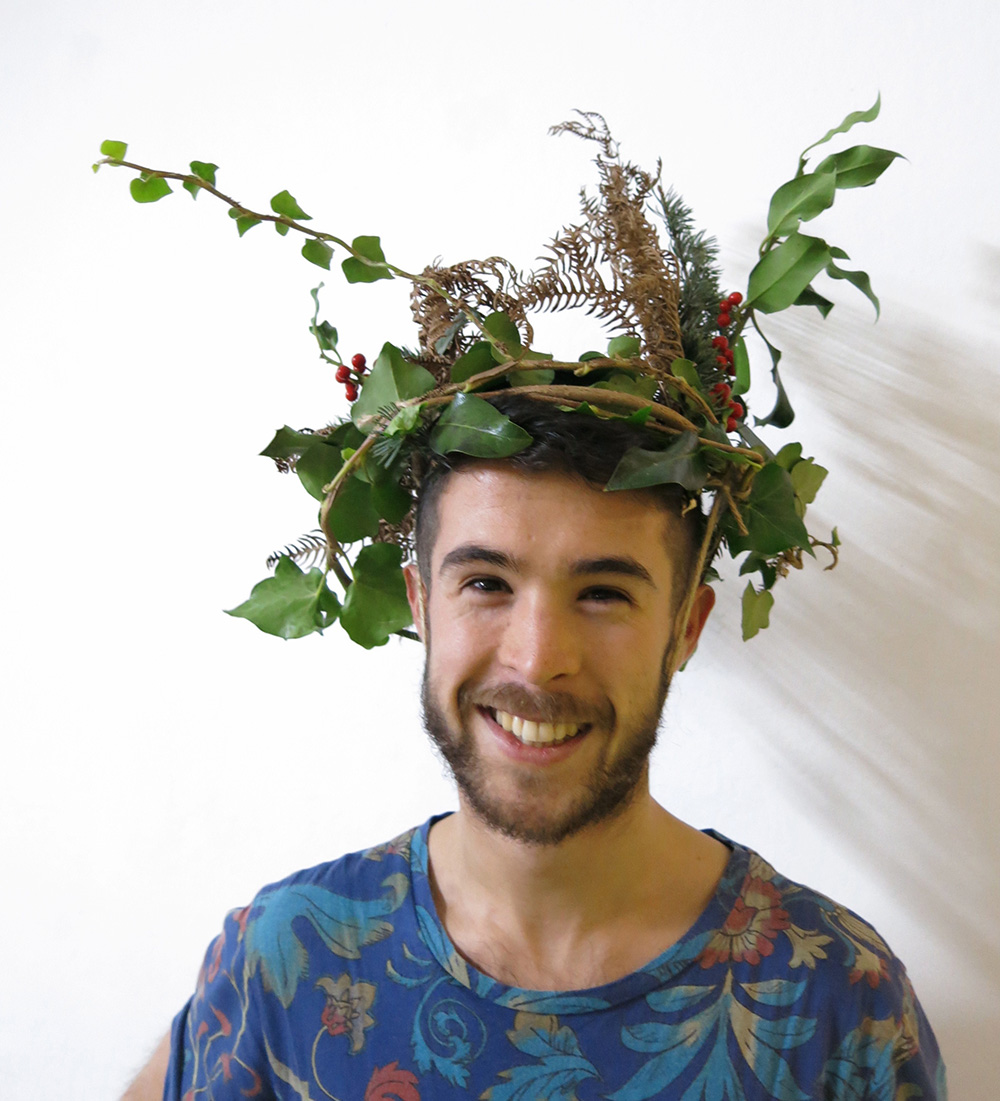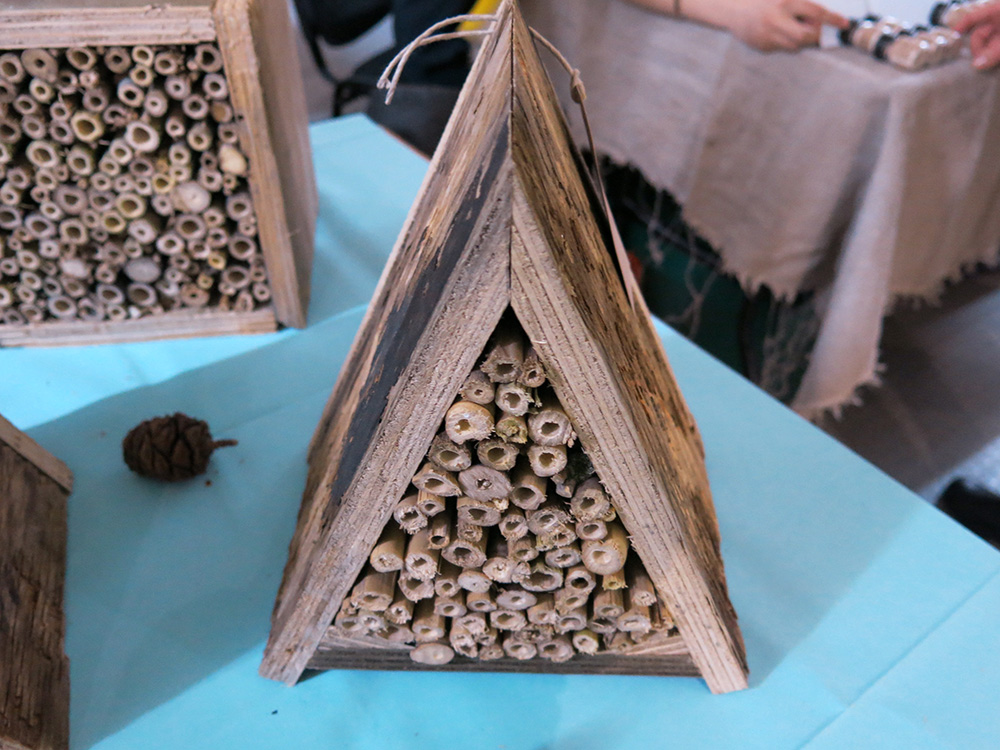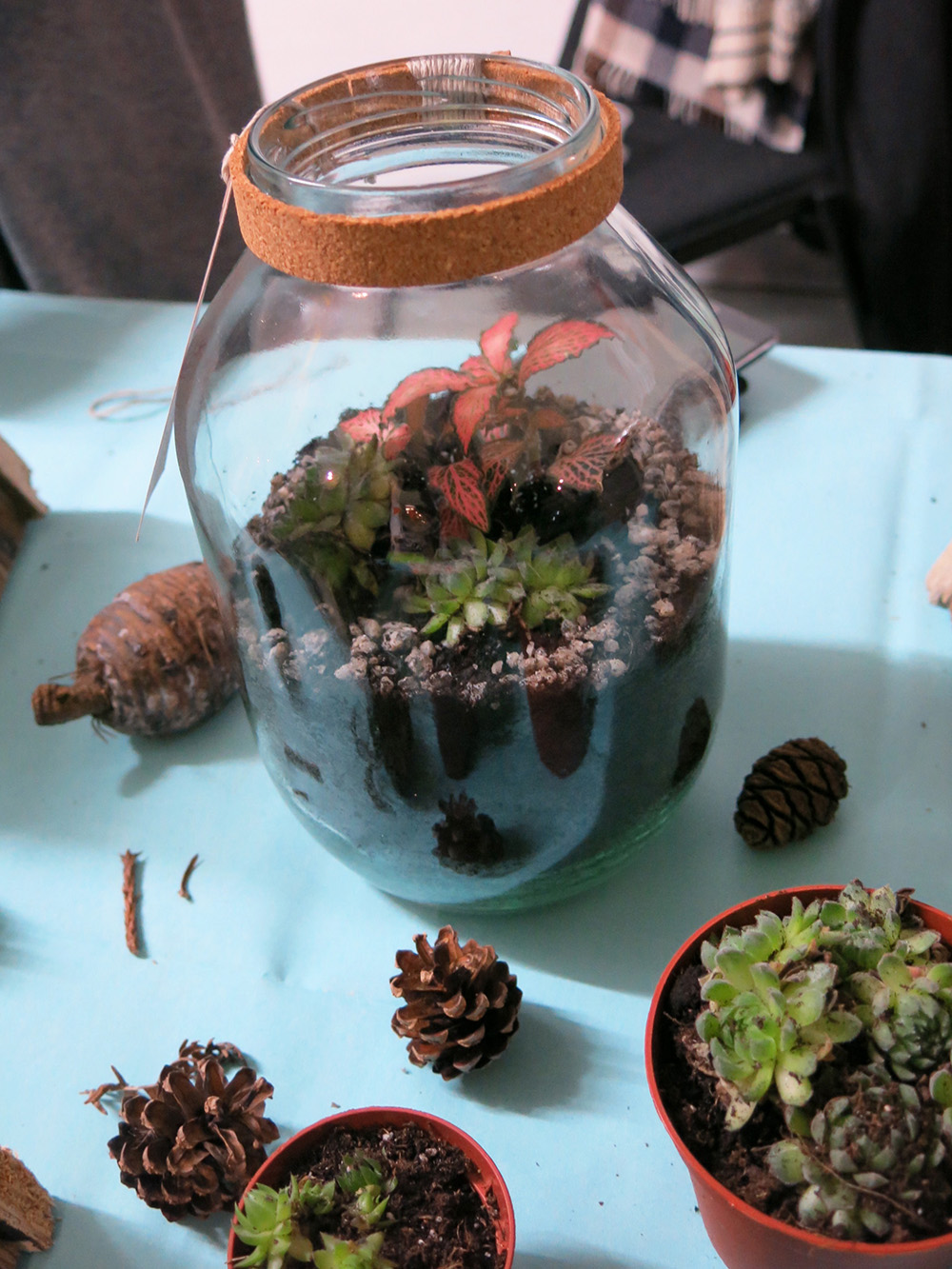 Many of the students are also part of the RCA Climate Action Collective, whose exhibition Fiddling While Earth Burns is currently running (until Tues 8th December) at the Dyson Gallery in SW11. You can see this from the bus, but it's worth popping in to take a closer look.
The Christmas fete at Kensington Campus is open from the 3rd-5th December from 12-8 pm daily. See you there.