February 3, 2017
Raw Talent and Retro Texture at Collect Craft Fair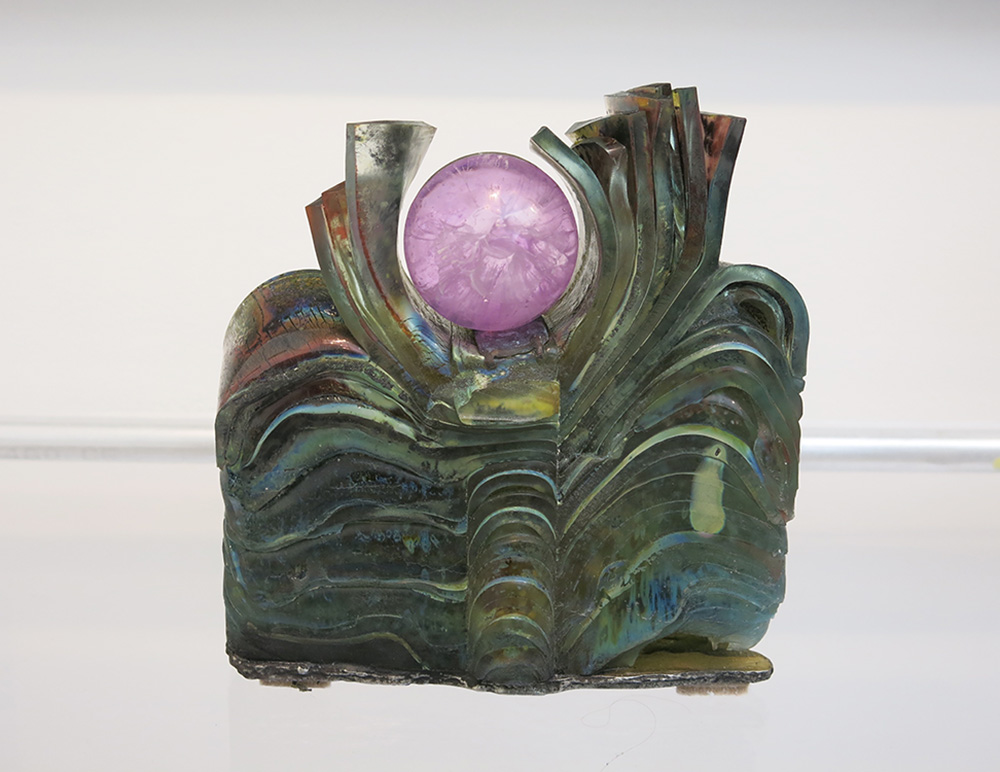 No one would have guessed that the Great Pottery Throw Down would make for compelling television entertainment, let alone that BBC Radio 4's Woman's Hour would be running its own craft competition to celebrate the programme's 70th anniversary. Likewise, few could have anticipated the rise and rise of craft, at a time when 'authenticity' is everywhere, as are its doubters. The Craft Council's annual Collect Fair is a testament to 'honest' makers: creators of objects that have taken years of practice to perfect and many hours of painstaking labour and toil to complete.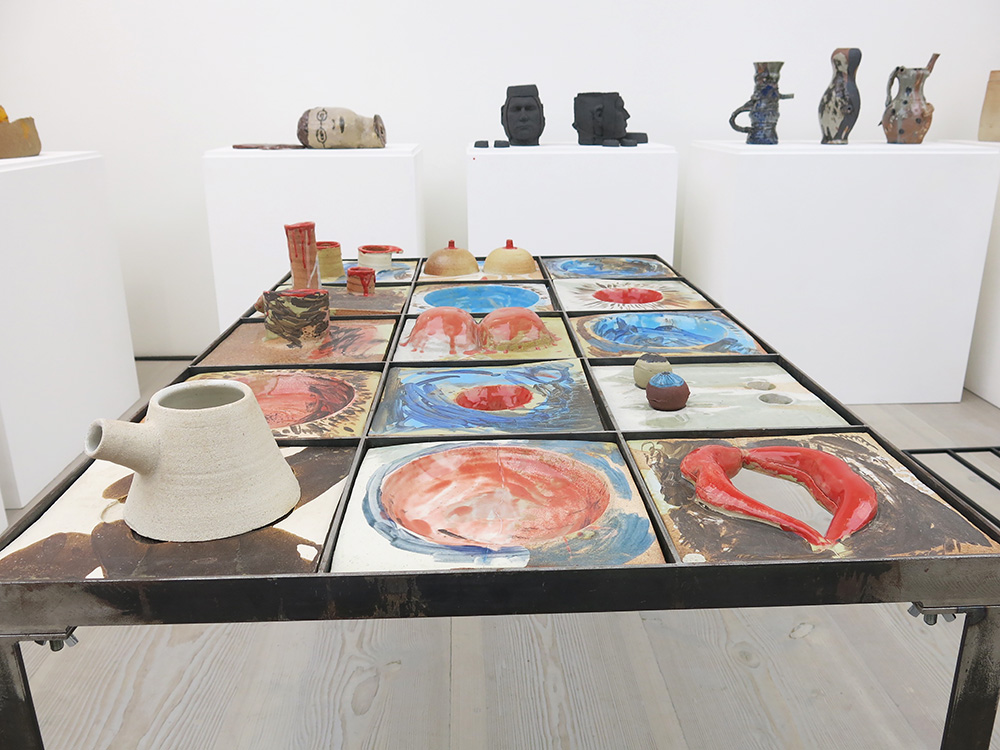 Visuology detected a distinctly retro feel about this show. Perhaps this has something to do with the "Showtime" presentation of 45 years of the Craft Council's work, depicted through graphic posters, and artefacts from the Crafts Council collection, including ceramics, textiles and glassware.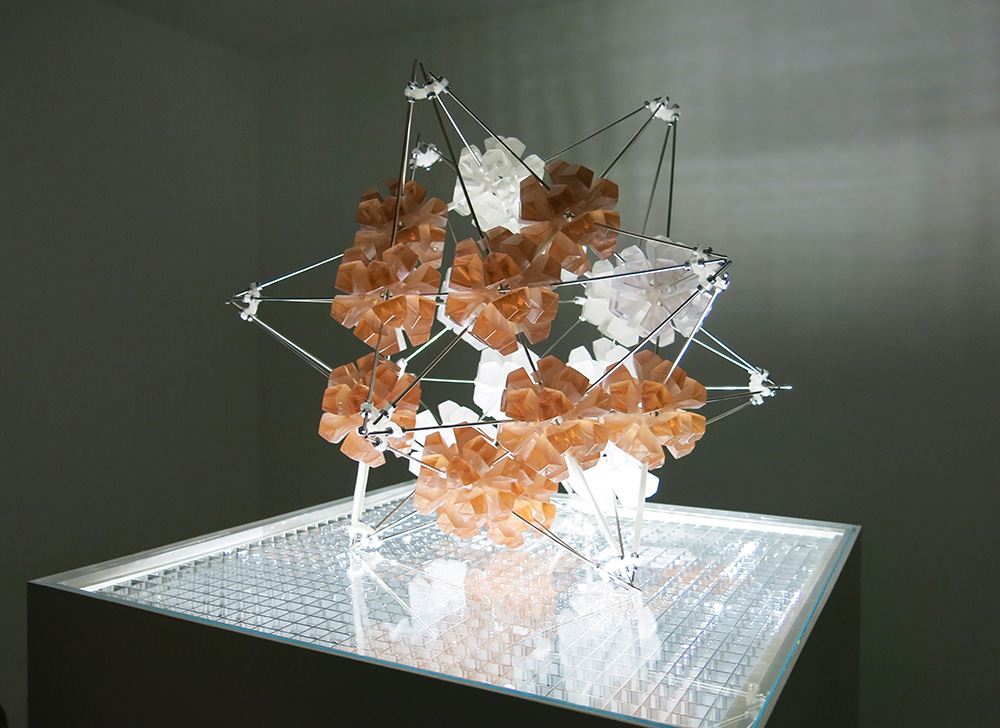 There are nods to artists from the modernist era and hints of futurism. Objects range from the whimsical to the refined. Some appear to have come about via a primordial evolution of fibres or material, especially the more experimental pieces in Collect Open. The exhibits seem to capture the very essence of a world configured not only by nature, but also by the human condition – with all its warts as well as its wonders.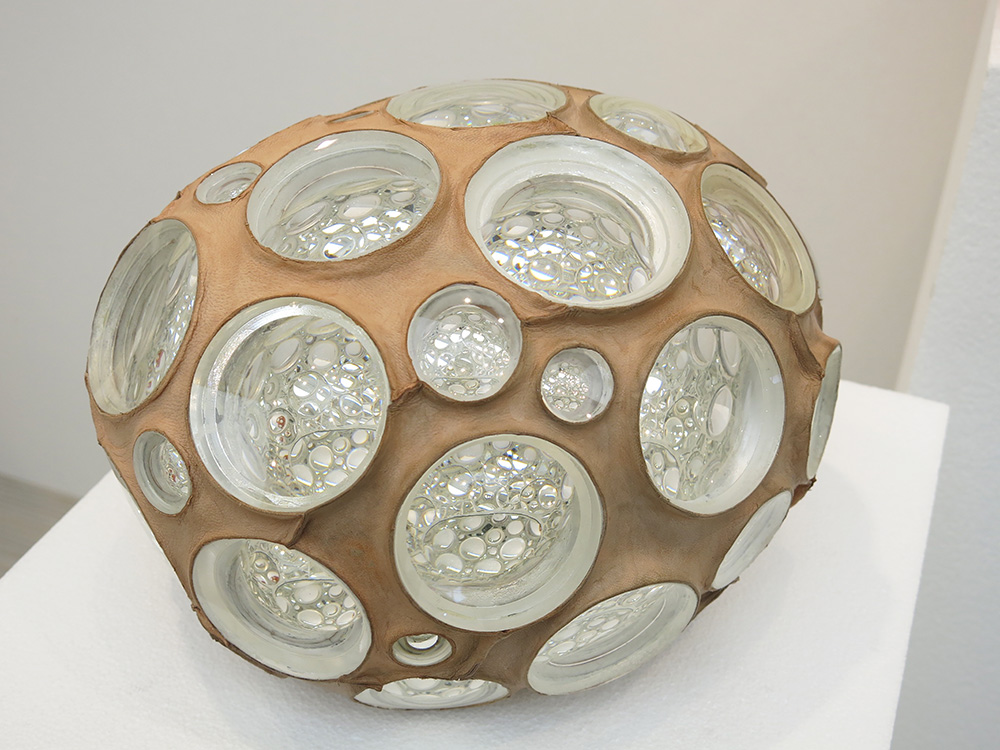 Come here to find the hottest talent in the international craft world, soak up the beauty of exceptional craftsmanship, be inspired by the raw talent of leading and emerging artists, and the rough-edged, retro texture of their creations. For collectors, prices do reflect the quality of the design and artisanship on offer, but it is not obligatory to make a purchase.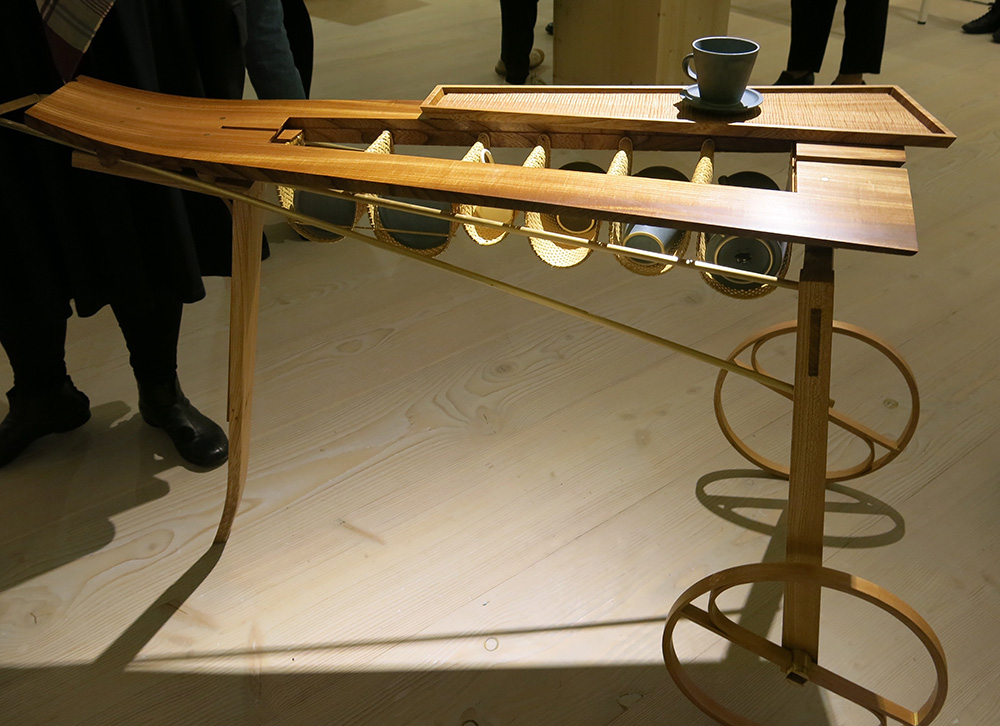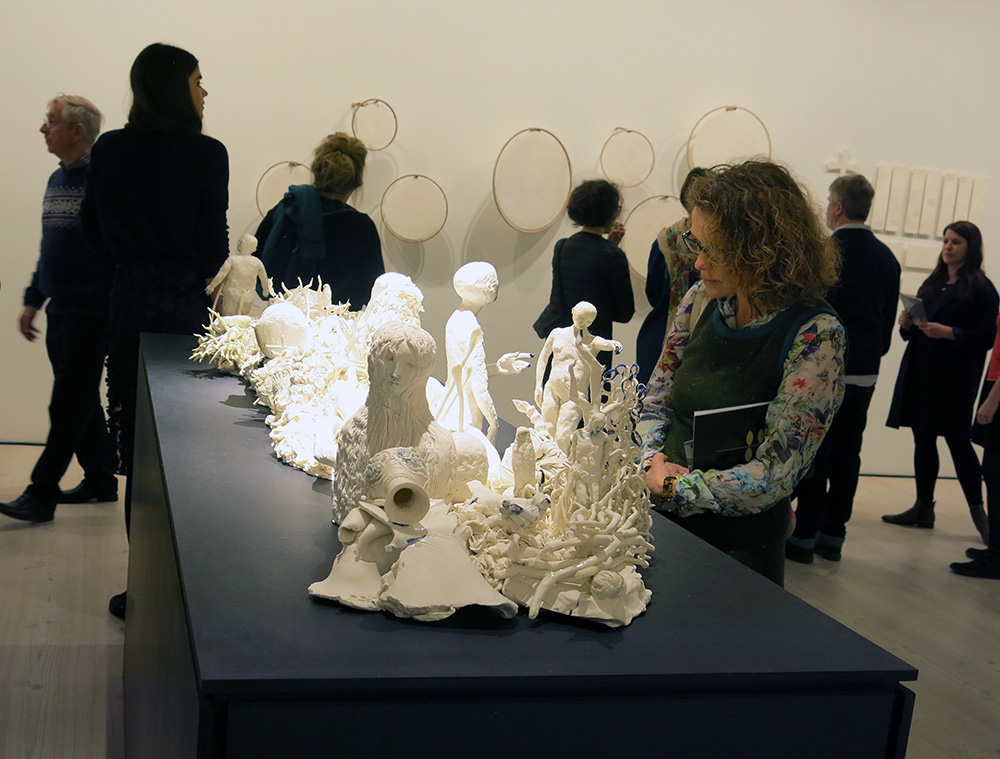 Collect is at the Saatchi Gallery until 6th February, 2017.