October 5, 2014
Plants As Pets: Succulents Get Stylish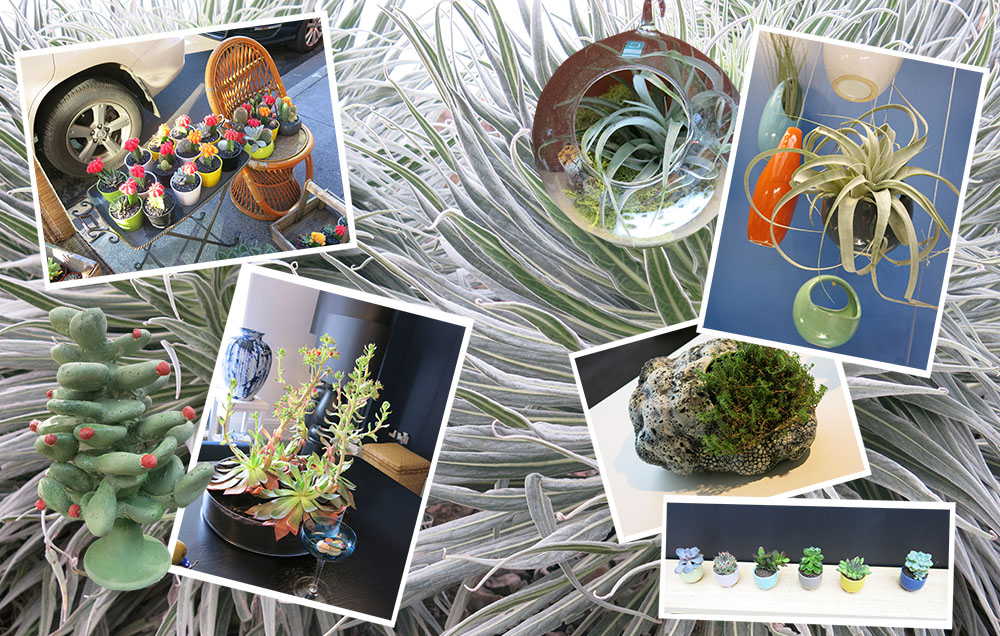 In our overcrowded cities, where space is in limited supply, small plants make ideal pets – and can help to improve air quality, as part of a sustainable lifestyle. Cacti are perfect, as they don't need much water and require little looking after. Succulents store water in their swollen leaves, stems or roots, are easy to establish and low maintenance. In some countries, such as Australia, the use of drought tolerant plants is already important, but they are likely to become more widespread in the wake of climate change.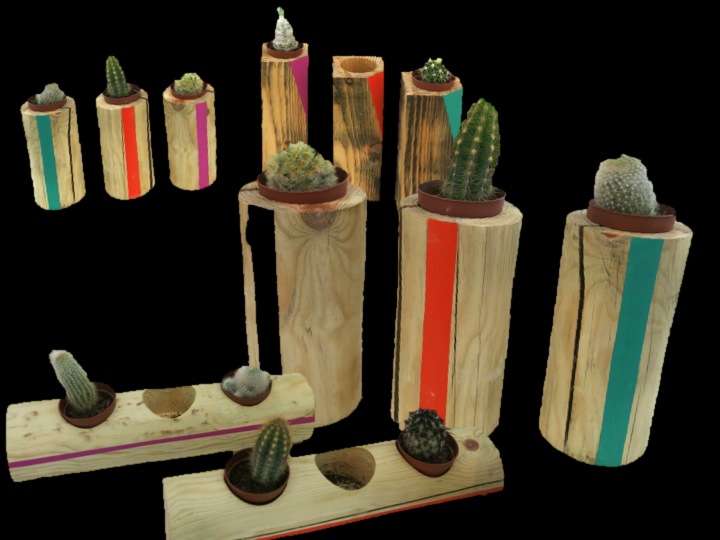 Look out for eco-friendly designer plant pots, like these hand painted wooden storage logs by Annette Macdonald. Chive's coloured jars, pods, aeriums and terrariums are especially good at saving on space, as some can even be hung from the ceiling (see image above top from Visuology Issue 2).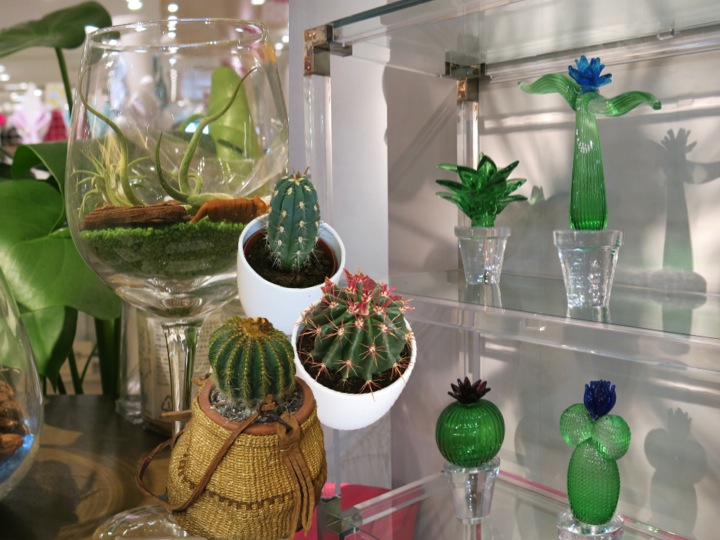 It is simple to create a cactus diorama in a wine glass (as above) – or add some novelty figures, farm or jungle animals to create a fun mini-scene – a safari, or perhaps even a wedding?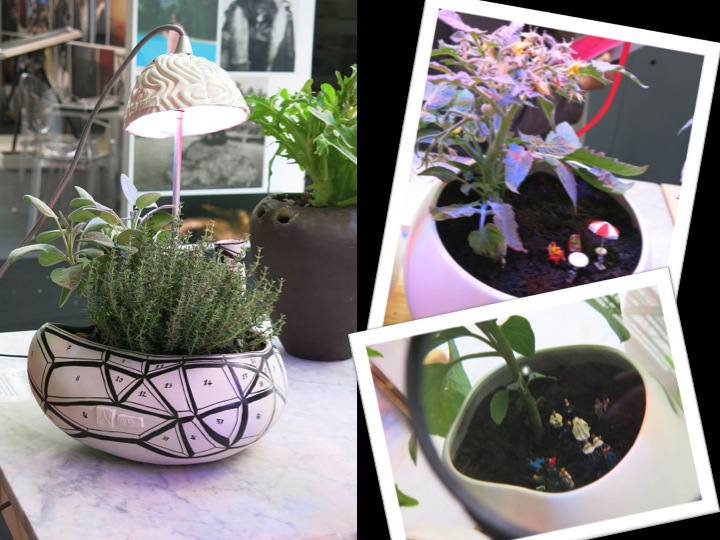 Like these examples by Bulbo, whose Cynara ceramic plant lampshades are handmade in Italy to house 7 watt bulbs, designed to keep herbs and vegetables healthy and growing all year long.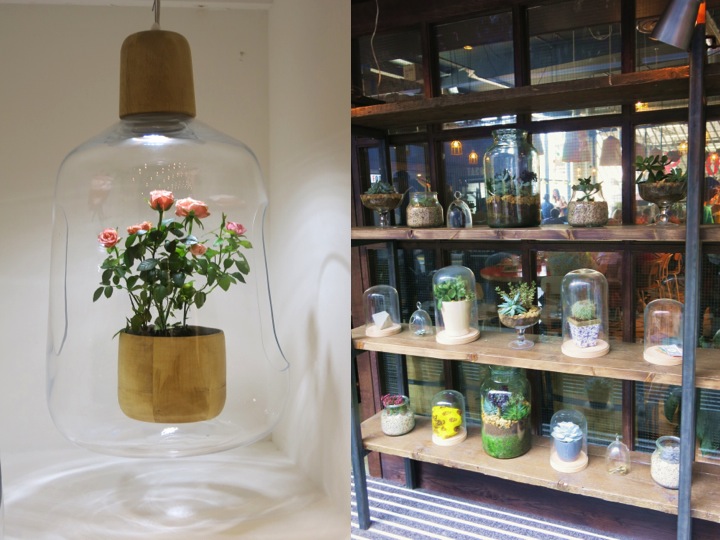 Plants can also be kept inside a bottle or a lamp – like this one by Lightovo. Or stored in curiosity jars to turn a display cabinet into an indoor garden.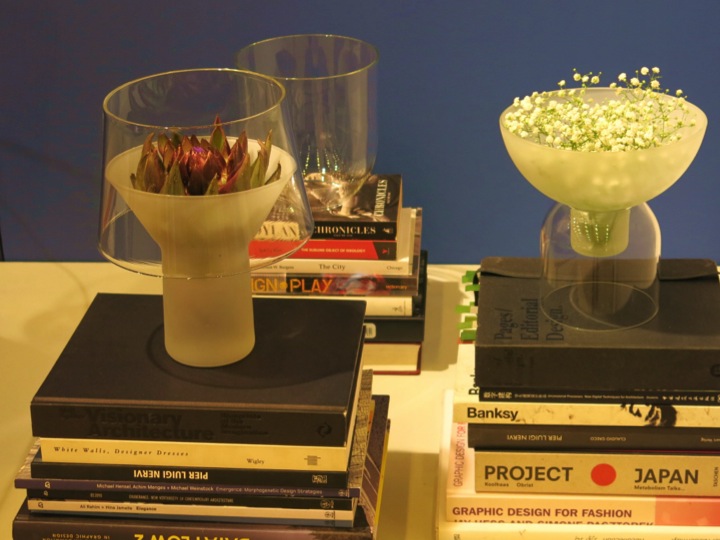 Inventive designers are creating all manner of original vessels for showing off plants. Flowers dress our rooms, but Abito vases by Sandro Lopez "dress up the flowers." The word abito, meaning 'dress' in Italian has the same roots as the verb 'to inhabit'. "Influenced by the use of transparency in fashion, the design overlays the solid form of the base with a more volumetric transparent glass top to alter the flowers' silhouette."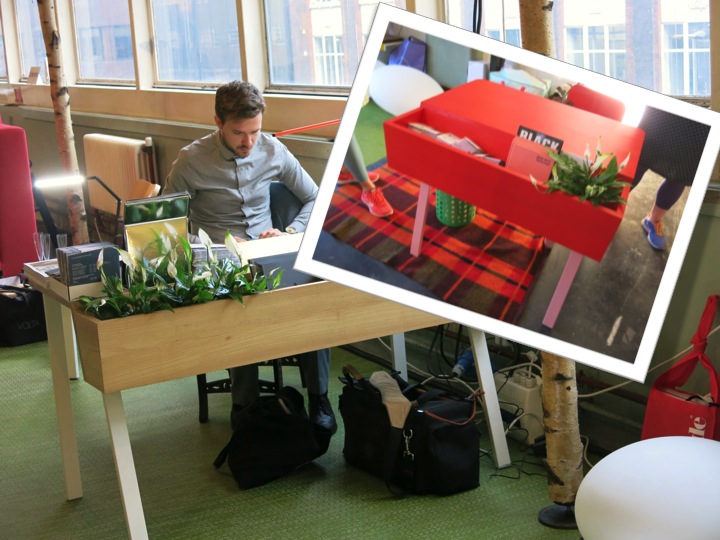 Plants can be kept in a desk at home or in the office.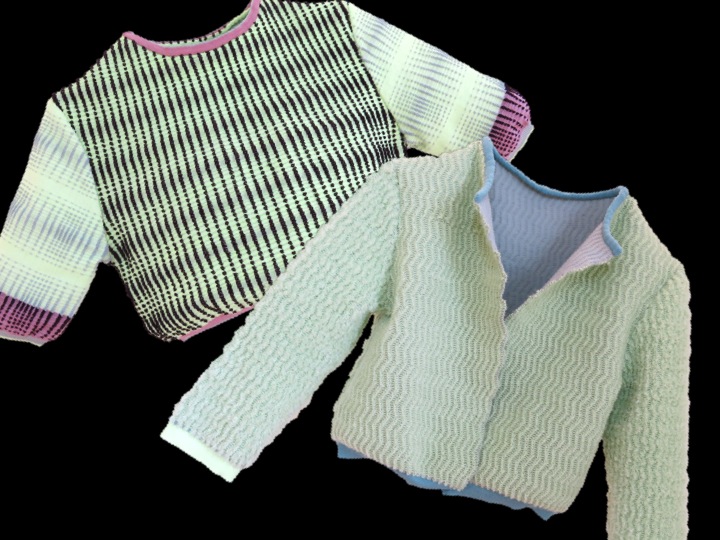 The pet plant trend even extends to 'succulent fashion', like this cactus inspired cardie and top by knitwear designer, Rachel Lentin.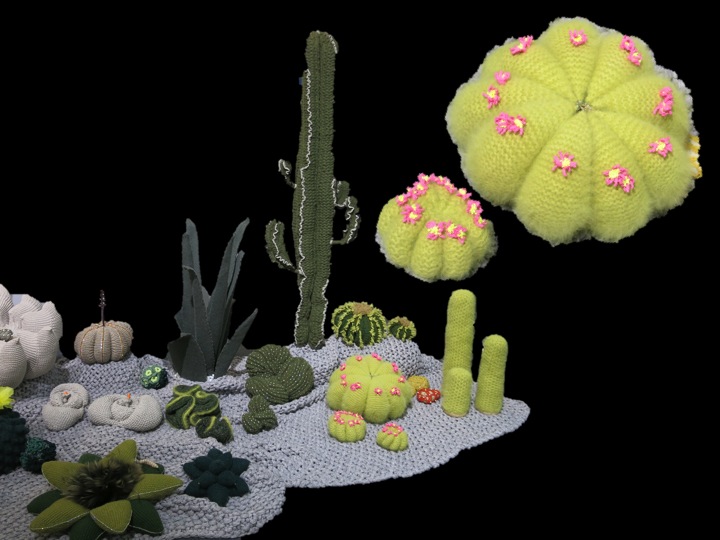 You could always knit your own succulent scenery – no watering required.