March 25, 2016
Peacocks in Textiles, Interiors and Decorative Art: Colour, Ostentation and Allegory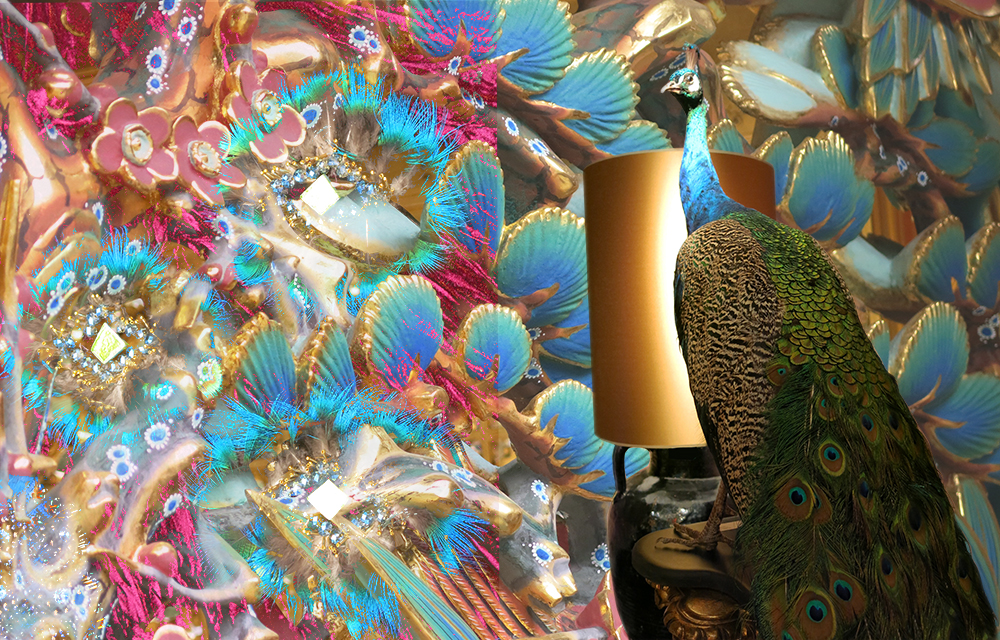 Peacocks are known to be aggressive. A London boxing gym is even named after the pugnacious bird. But peacocks are nothing to be scared of – they have appeared in art and fashion throughout the ages. In China, peacocks are a manifestation of the mythical phoenix and linked to fame, luck, divinity, rank power and beauty: In Japan with compassion, goodwill and kindheartedness. The peacock is the national bird of India, where it is associated with grace, joy, beauty and luck. In Christianity, the peacock represents resurrection and renewal, corresponding to the annual moulting of its tail feathers. But Egyptians are not the only people to identify peacock feathers with the 'evil eye' – so, whilst the bird itself is acceptable, the feathers alone are perceived by many to be bad luck.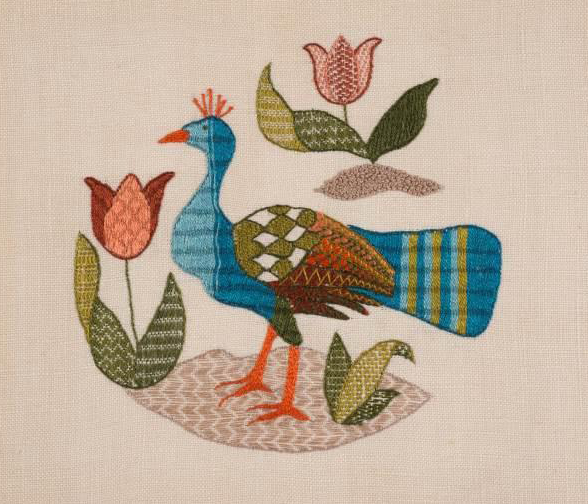 The Royal School of Needlework in Hampton Court Palace is currently running an exhibition (actually more a tour of their studios), where handcrafted work depicting peacocks and pomegranates is on display. Here you can see artwork for The Vain Jackdaw by Walter Crane in the form of a panel depicting the peacock whose feathers were stolen by the jackdaw. There are embroidered roundels from India, appliquéd canvases, inlaid gold pieces, Jacobean crewelwork samplers and student submissions from past and present – all featuring peacocks.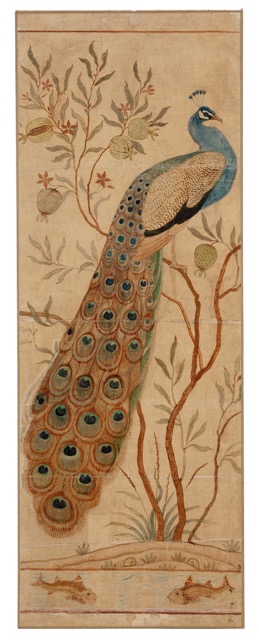 The department store Liberty, subject of the Fashion and Textile Museum's previous exhibition, is famous for its peacock prints. But the latest FTM show is liberally sprinkled with peacock colours and accessories by Marian Clayden. Watch her retro-slow-paced 1999 fashion show video to catch a glimpse of the oversized peacock feather earrings. Peacock style is Clayden in her heyday. There's everything from Art Nouveau influences, to Egyptian print devoré and Nehru collared jackets on the runway. Even the hint of a peacock tail style bustle.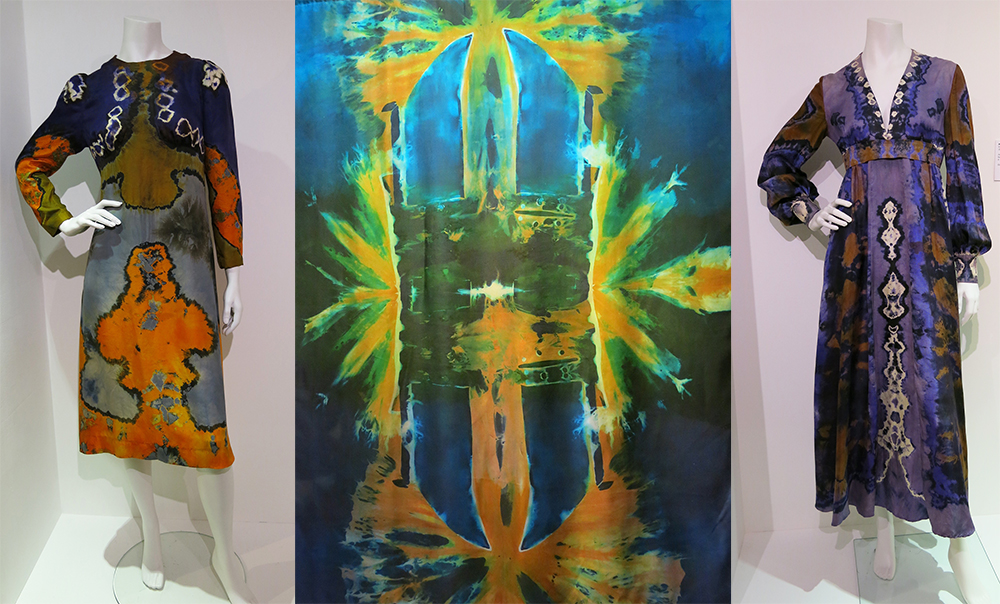 In Visuology Issue 3 we flagged up peacock designs and colours as something to look out for. We featured a range of peacock inspired furniture, textiles and fashion, some of which can be seen in the images shown here (see magazine for full credits).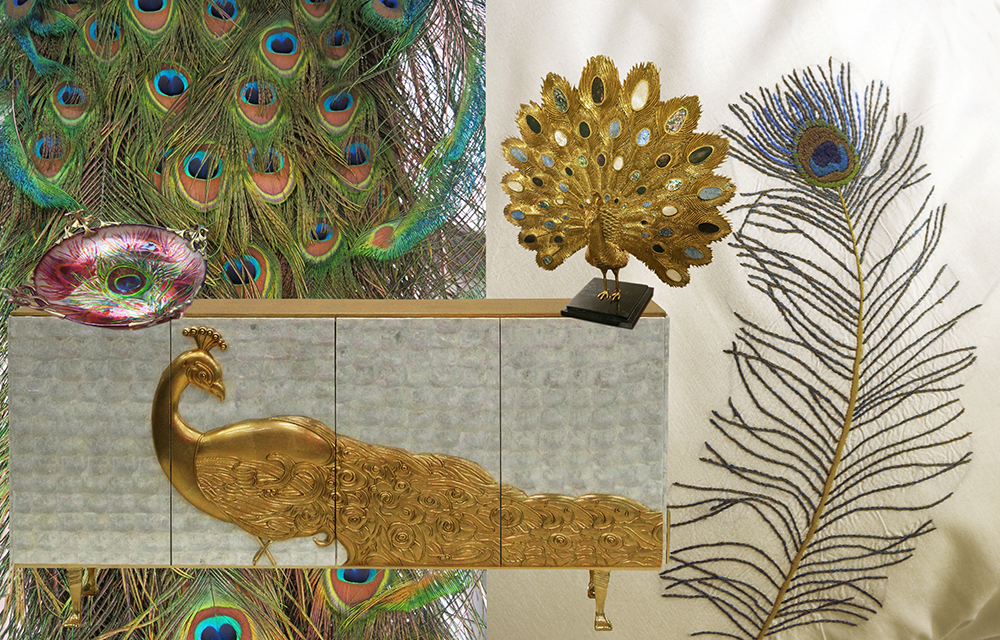 We also drew attention to Jade Yardley's Art Nouveau inspired peacock coloured devoré prints and flocked fabrics. But peacocks don't flock – if they get together it's nothing less than an ostentation, which is probably why the peacock is the happening bird of the moment.
Marian Clayden: Art Textiles is at the Fashion and Textiles Museum from 11th March – 11th April, 2016 
Embroidery featuring peacocks and pomegranates can be seen at the Royal School of Needlework until July 2016.