December 30, 2015
Passementerie for Home Furnishings: Interior Design Trimmings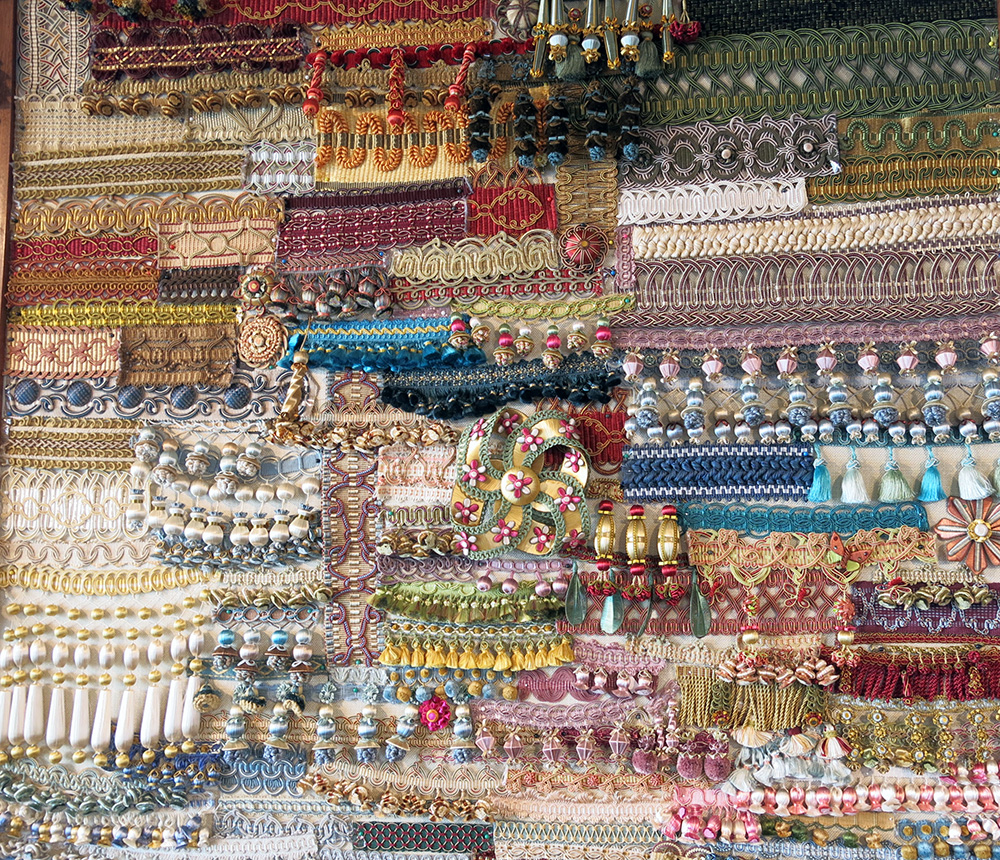 London's Chelsea Harbour Design Centre houses some of the world's foremost passementerie specialists. Samuel and Sons offer a wide array of tassels, borders, braids, gimp, fringes and custom made trims to interior designers and architects. Their Labyrinth border is "inspired by the proportions and configuration of classic architectural mazes from Grecian antiquity." Raised satin stiches stand out in contrasting colours to the neutrals of their background twine, or there are also tone-on-tone versions in striking ruby, azure and palm colourways.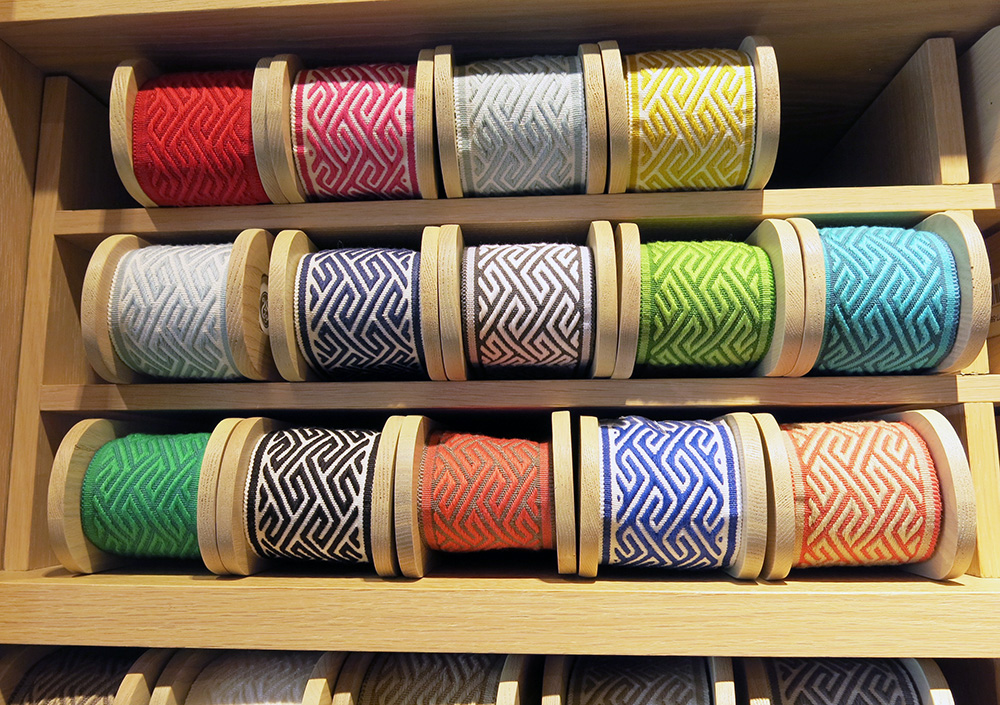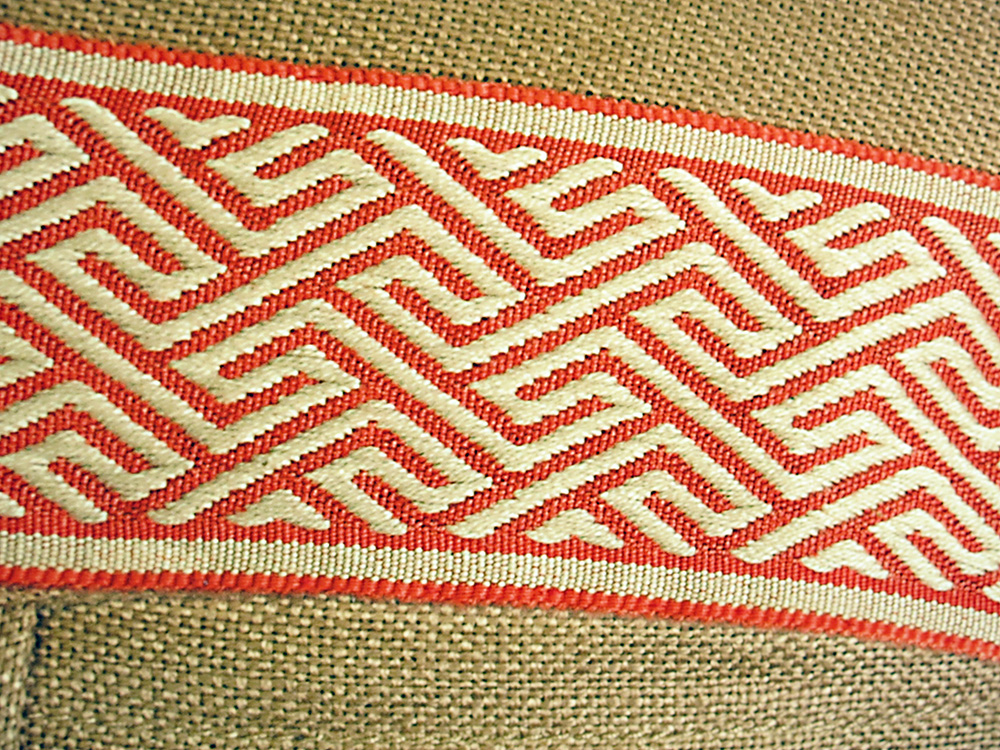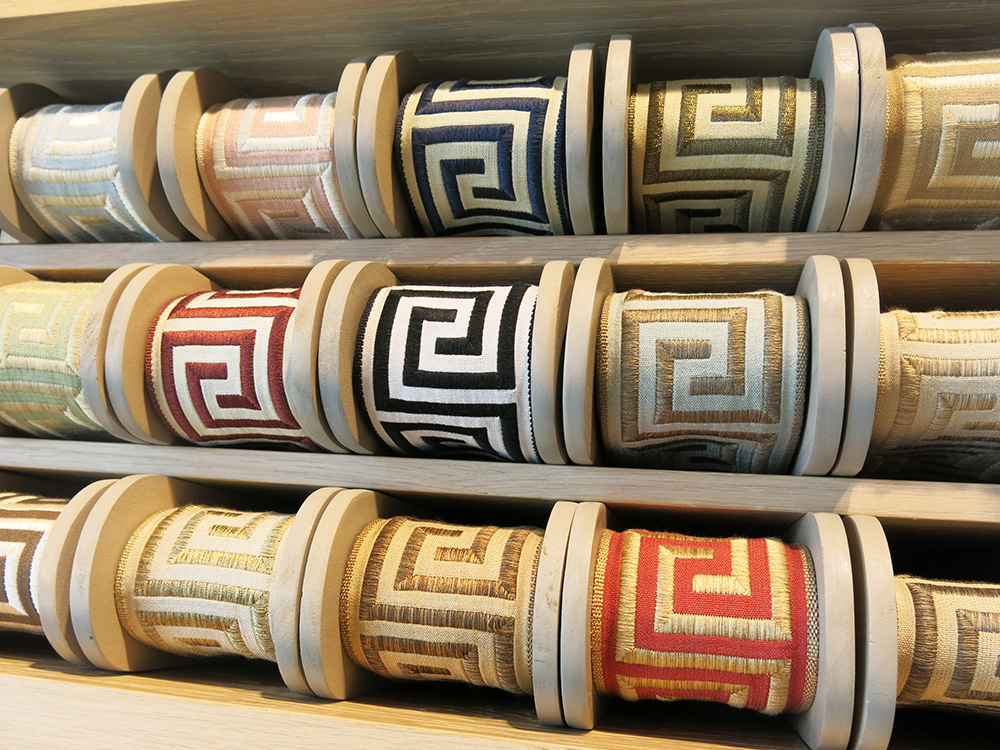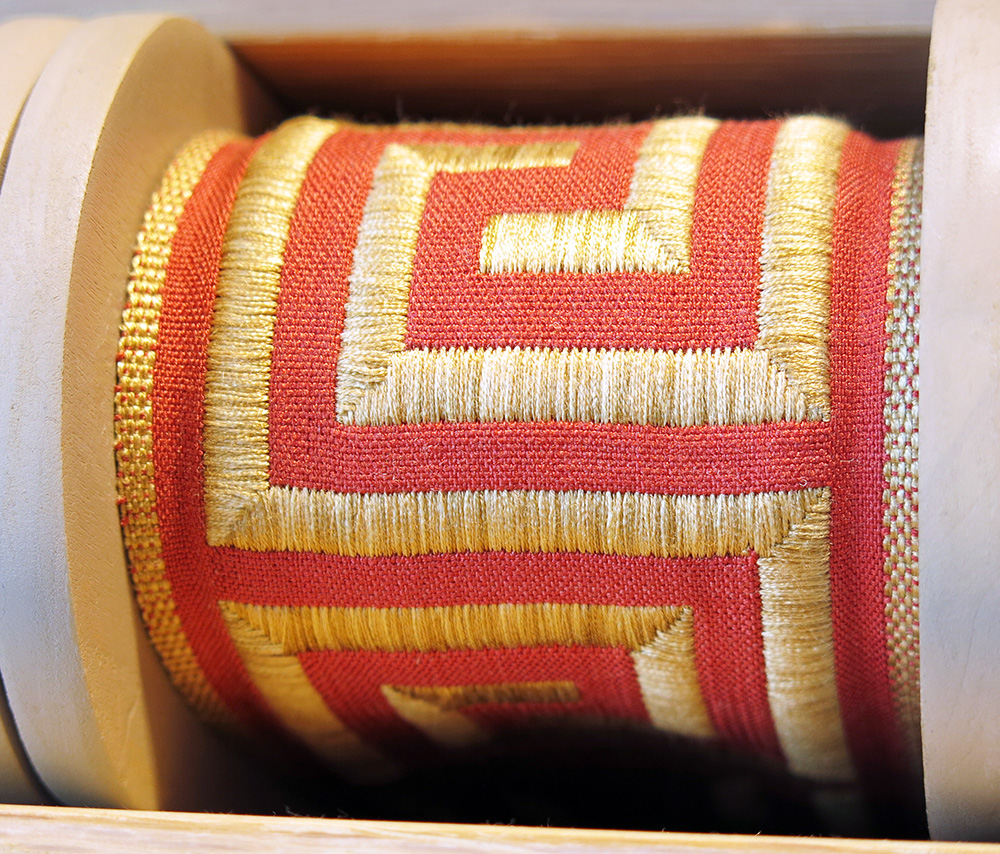 One of their newest collections uses épinglé velvet construction on a satin ground in a series of classical designs. With épinglé velvets, both the loop and the cut pile are combined in the same fabric to create a pattern – a method originating from Medieval Italy. The épinglé borders are complemented with velvet piping and the trims come in 19 different shades. Despite their classical references, these borders have a crisp and contemporary feel.
Those wanting a more antiquated look may prefer the offer from Watts of Westminster – a leading supplier of fine fabrics, wallpapers and passementerie to the global interiors market since 1874. Every piece is a handmade work of art.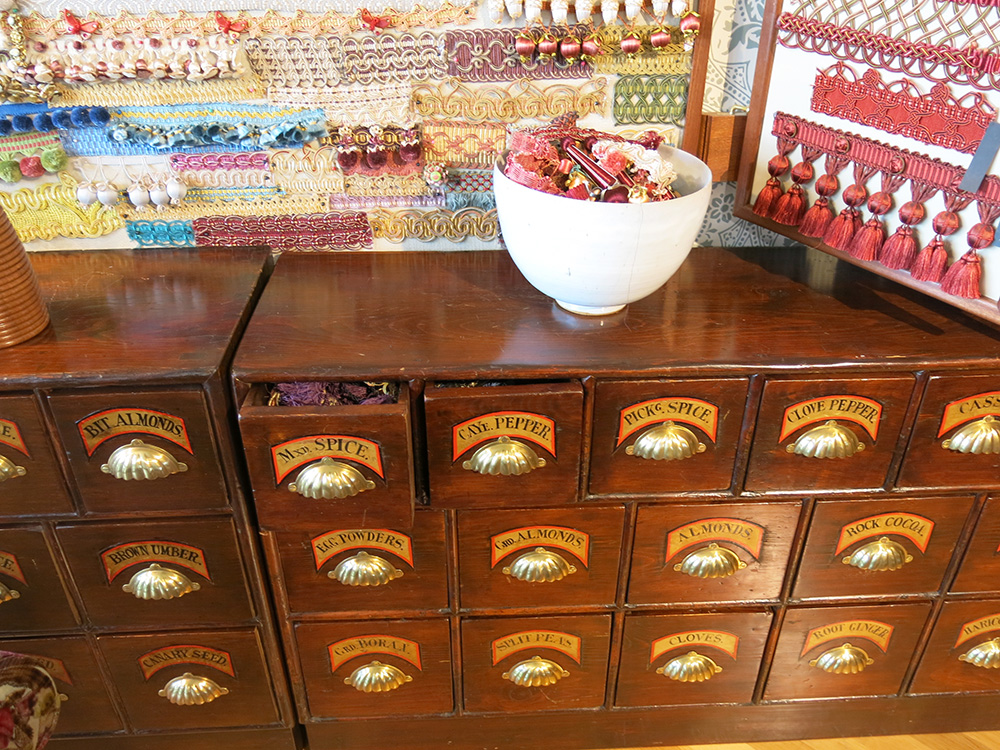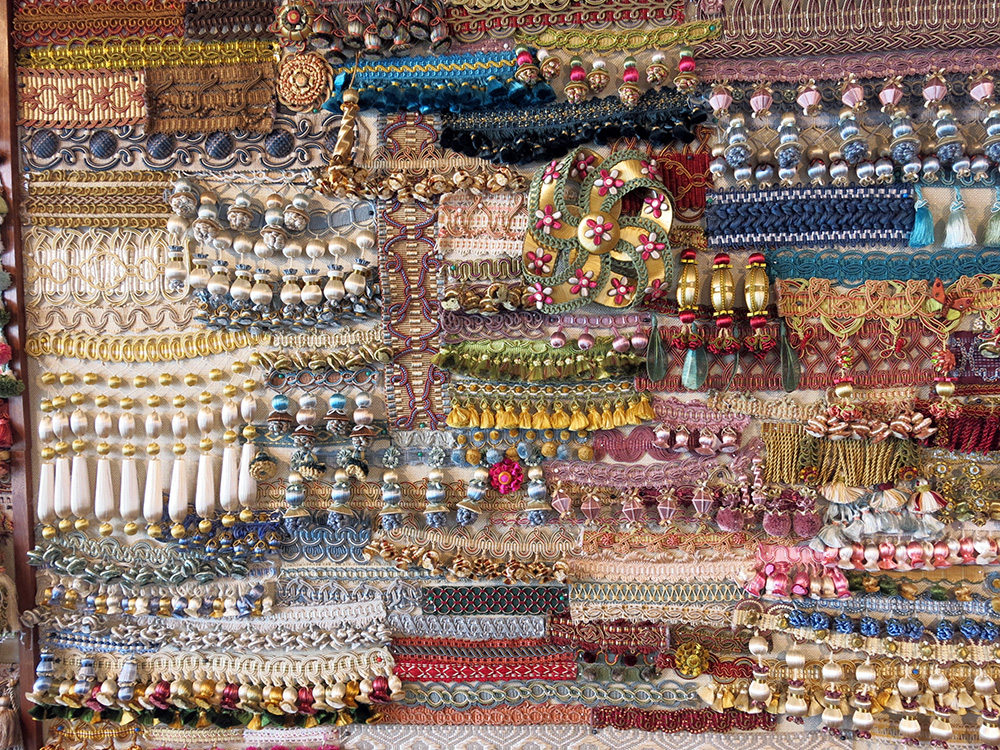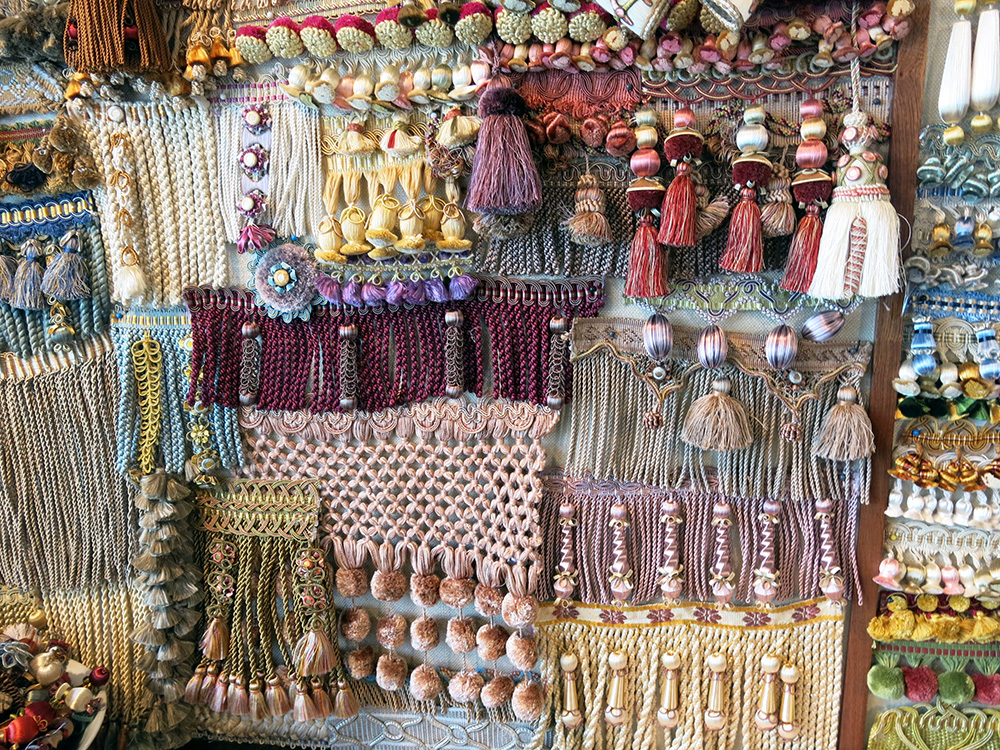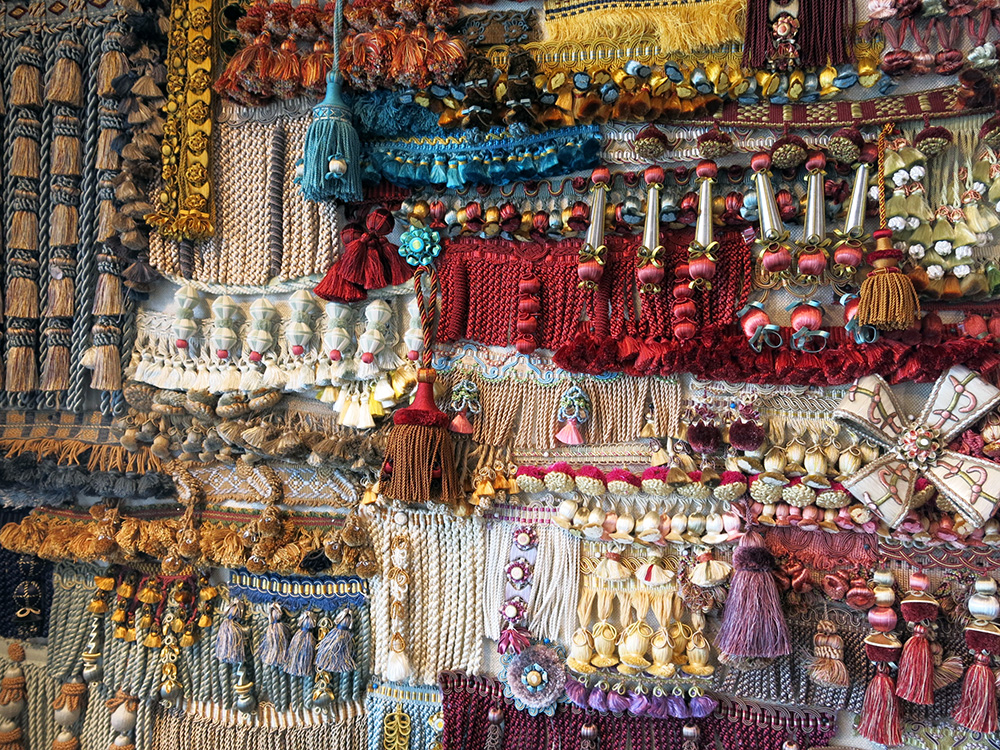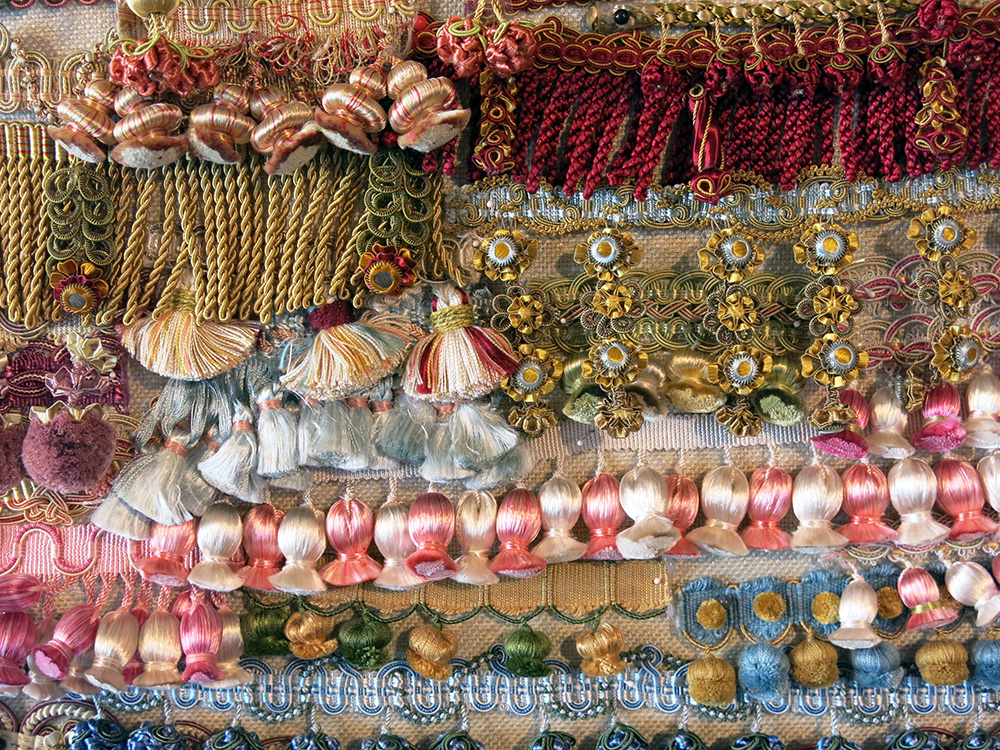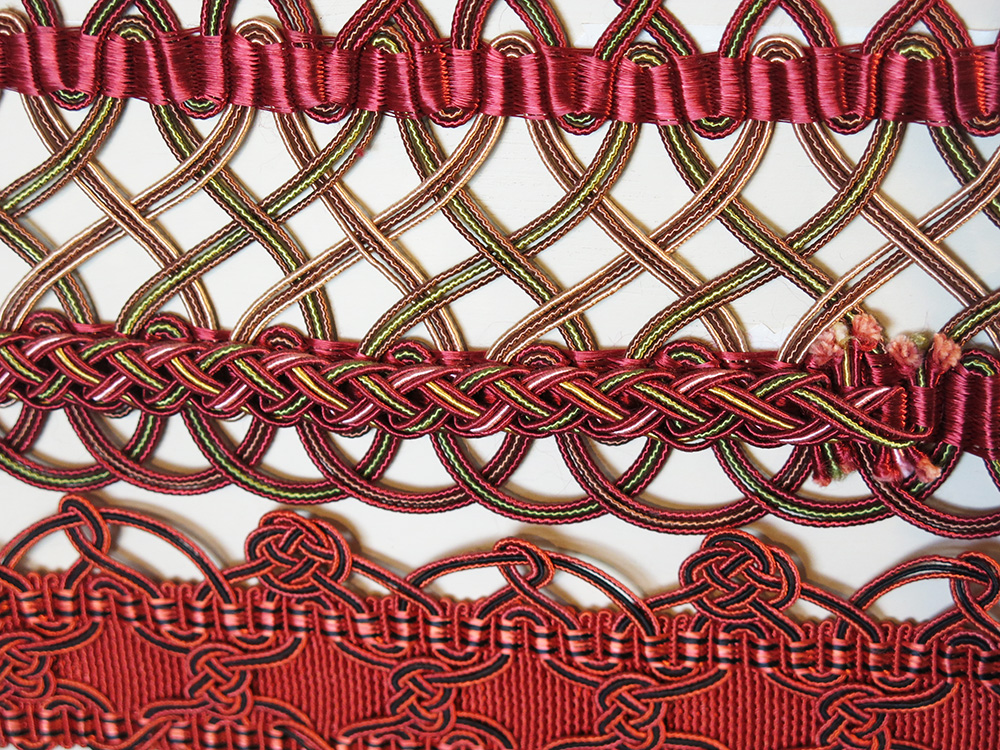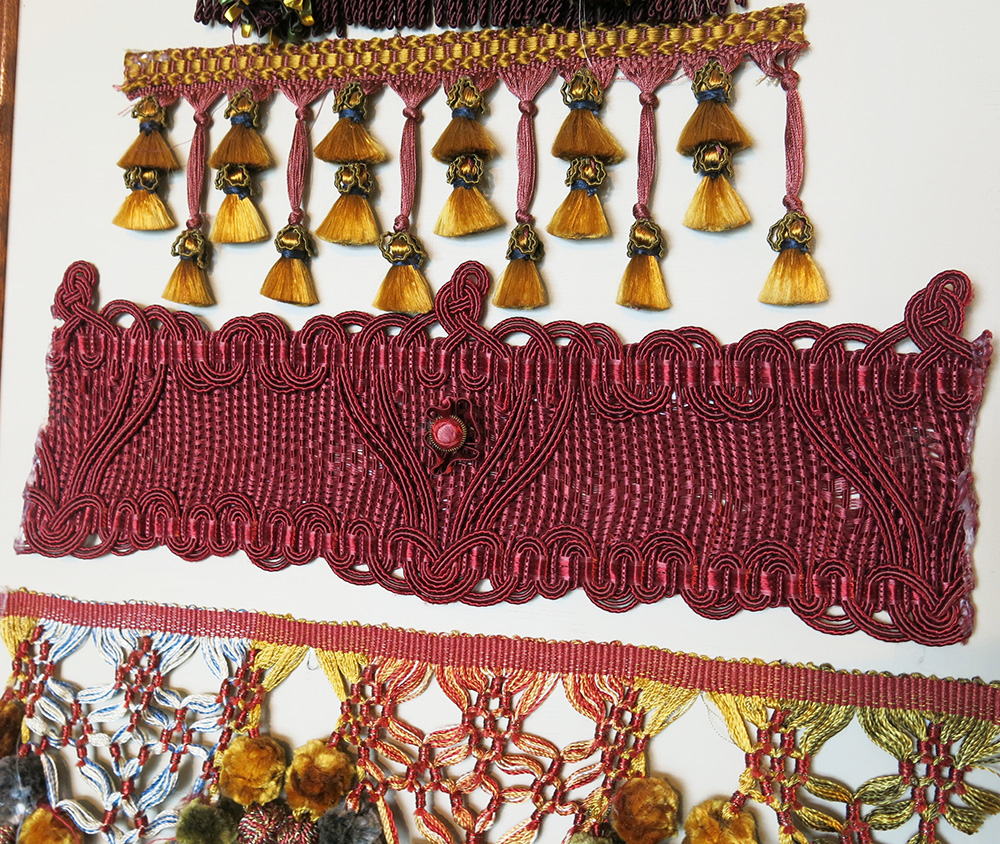 Or for something a little different, Spina Design (based in NW6) use unusual and semi-precious materials such as eco-coral, pearls, agate and tiger's eye, alongside fine Japanese silks and leathers, for their individually handcrafted curtain tie-backs.