January 8, 2014
Icy Effects and Frosty Finishes in Craft, Accessories and Textiles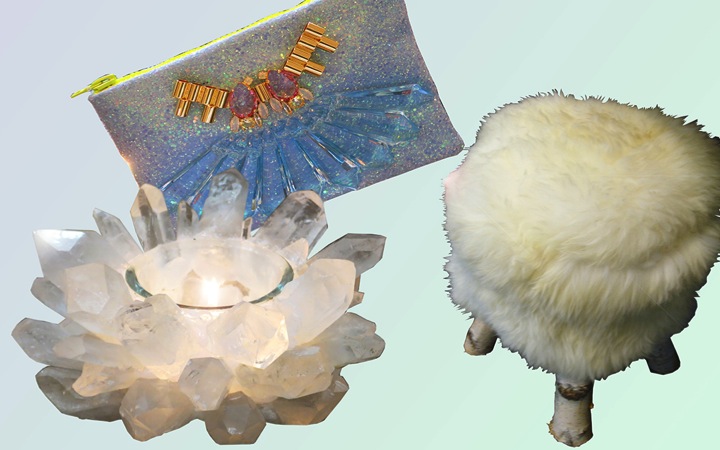 As climate chaos becomes a more regular feature of our lives, designers will increasingly employ icy effects and frosty finishes in their work. The candle holder above, made from natural rock crystal, will come in handy during power outages caused by freak storm conditions. The glittery, paillette-covered bag by Mawi will cast sparkles of light onto snow covered footpaths. Those cut off by harsh weather conditions may have to make their own furniture – a stool made from natural birch wood and snowy white sheepskin, for instance. Here are some more examples from our A/W 2014-15 trends presentation.
Douglas Montgomery's Plastic Melt Chair Version 2 looks as though it has been dipped in black ice. The plastic enveloping and uniting the two chairs is PETG, which is used in fizzy drinks bottles and can be "endlessly recycled." Not only is the plastic sustainable, but the chairs are vintage Victorian dining chairs  – recycled, stripped of their paint and varnish, and left as bare wood.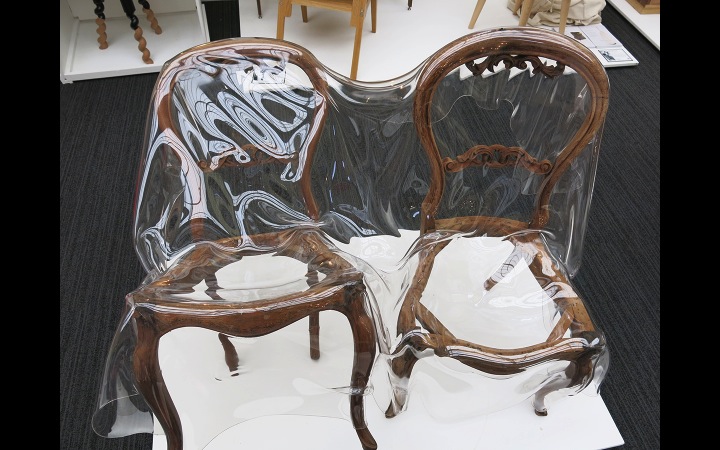 Expect to see lots of recycled PET water bottle lamps, like this one, which gives off a glacial glow.  The table on the right has an inbuilt lighting effect with an ice-effect surface.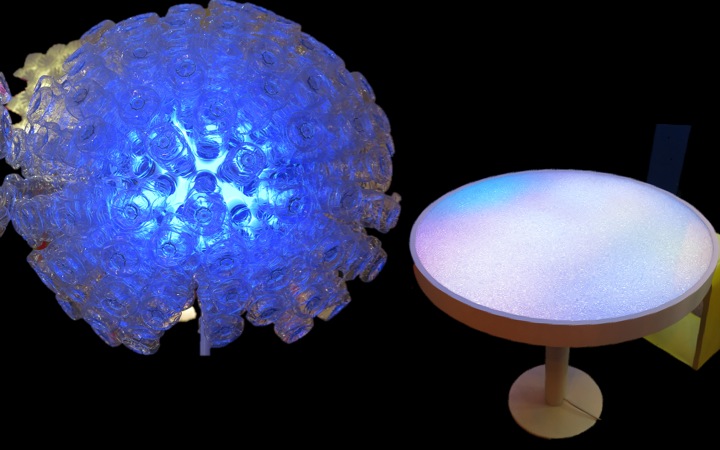 Old sodium light bulbs can also give off an icy glow. In the centre is one of a new range of note books by Slow Design, made from finest quality recycled paper, which has a cool blue coloured cover.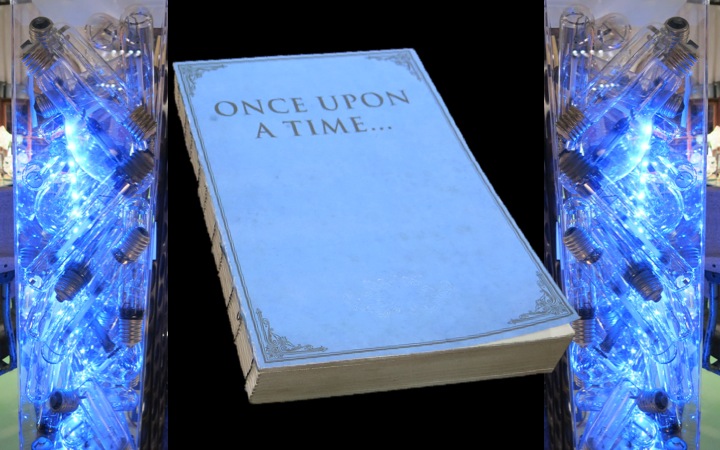 In view of the extreme weather conditions to come, it may be worth investing in some ski-style sunglasses like these, by Laura Chestney.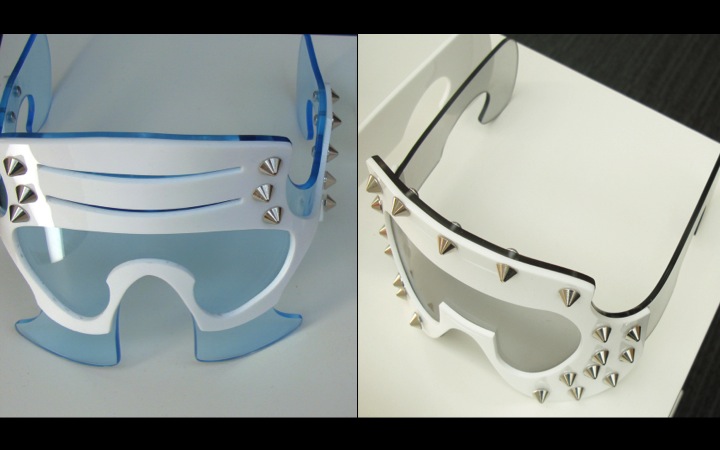 Max Lamb's ceramic tableware gives the effect of ice-packed snow.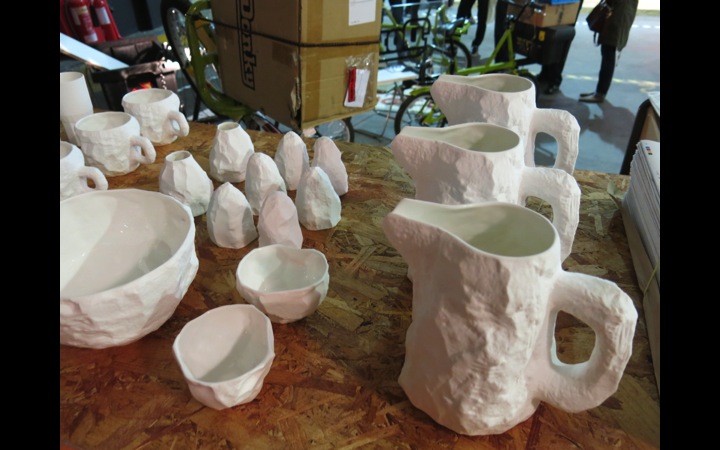 Below left is a chair by Areti and on the right Jake Phipps' Stellar console and mirror, both of which could have been carved out from the inside of an ice cave.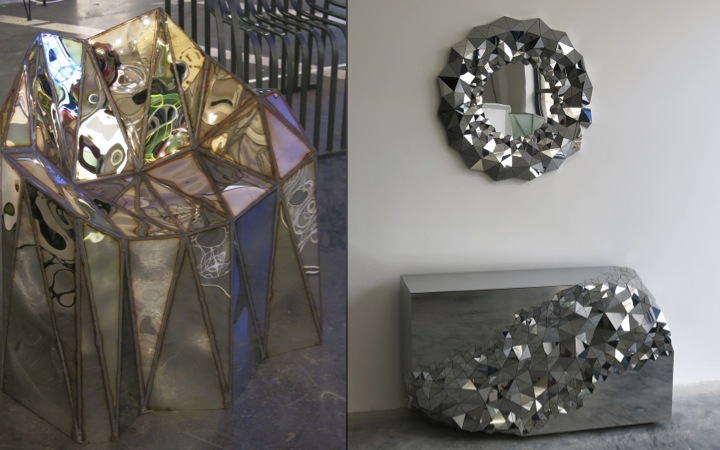 Textiles will reflect the frosty climate of the season too, with shimmering whites, silvers, blue-greys and glistening finishes.