October 9, 2013
Honey Resin: Honeycomb and Amber in Fashion, Accessories and Interior Design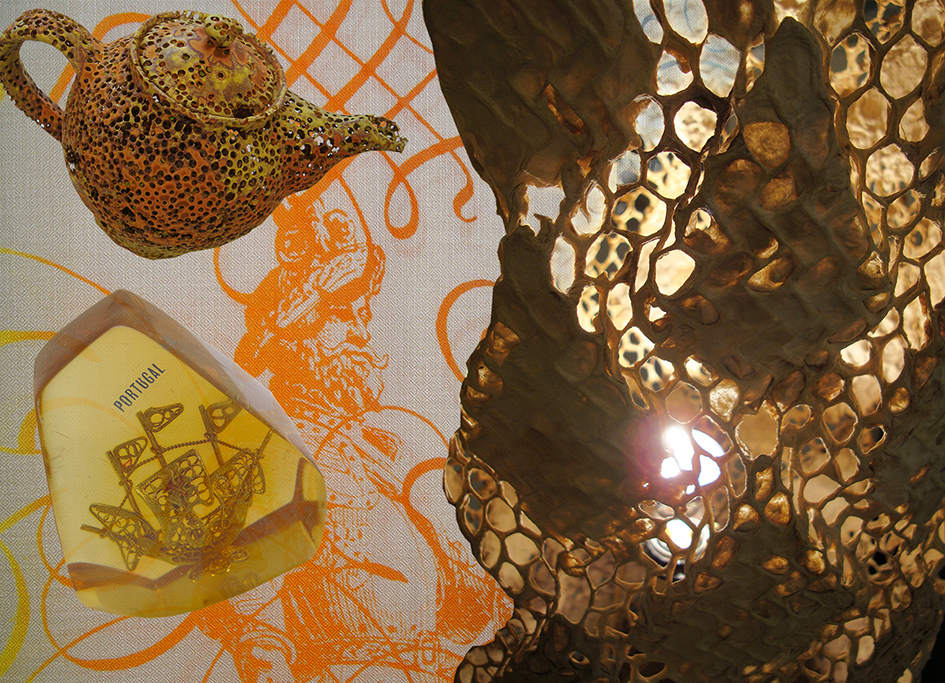 The video below shows a small snippet from our latest presentation.
A previous Curious Trends report highlighted some of the bee and honeycomb inspired product designs spotted during 2011. Sarah Burton's Alexander McQueen collection for Spring/Summer 2013 also reflected the beekeeping theme.
Bees and honeycomb designs were common features of Elizabethan embroidery. They are now appearing in a whole host of interiors and home furnishing designs. There are as many shades of honey colour as there are types of honey.  Expect to see this trend peaking around Autumn/Winter 2014.
Amber is also set to be big next Winter, especially for jewellery. In Elizabethan times, an English physician coined the word 'electric' from the Greek word for amber. This is because, when rubbed with fur, amber can attract light objects, such as feathers – it has what is called 'resinous electricity'.
Expect to see more Elizabethan style latticework too – especially at Christmas time, in the form of pomanders. The word 'pomander' comes from the French pomme d'ambre – apple of amber – and is a ball made of perfumes such as ambergris (hence the name), musk, or civet. The pomander was worn or carried to protect against infection or bad smells.
Details of products featured in this video and many others are available via Visuology's full length, high resolution presentation. Please contact us to arrange a viewing.
Our mood boards and colour palette for Autumn/Winter 2014-15 are inspired by the frosty climate and monarch of the Elizabethan era. See our full colour and style forecast and read more on how socio-economic and environmental factors will affect future lifestyle choices in the latest issue of Visuology Magazine.