March 26, 2014
Designs of the Year 2014 at London's Design Museum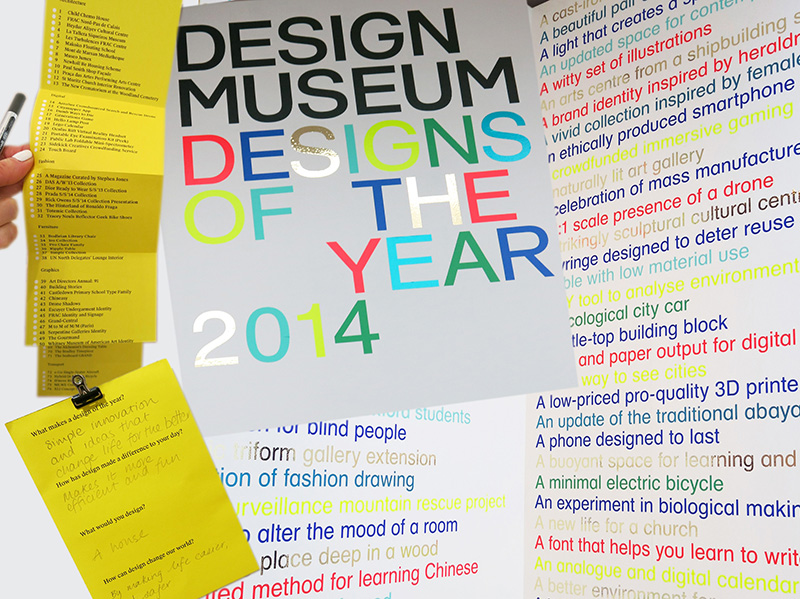 The Designs of the Year 2014 exhibition, sponsored by international law firm Bird & Bird, starts today and runs through till 25th August. The Design Award nominators are practitioners, critics and academics, scouting for the very best designs – seventy-six of which have been chosen in this the seventh year of the awards. The disparate array of items may seem impossible to compare – how do you judge a floating school in a Nigerian lagoon against Kate Moss's favourite app? But the variety of designs does reflect the vast complexity of life.  The main concern is that each design is innovative, interesting and the best of its kind. Exhibits in the show have been grouped into categories (connect, care, thought, situations and delight), which is helpful when trying to take in such a miscellany of things.
We didn't follow the Design Museum's rules. You're supposed to pick one design from each category. We've also omitted some categories altogether – like architecture, digital, furniture and transport. We picked out designs based on style, sustainability, ingenuity and aesthetics that we believe will influence future trends. Let us know what you think of our choices.
Products: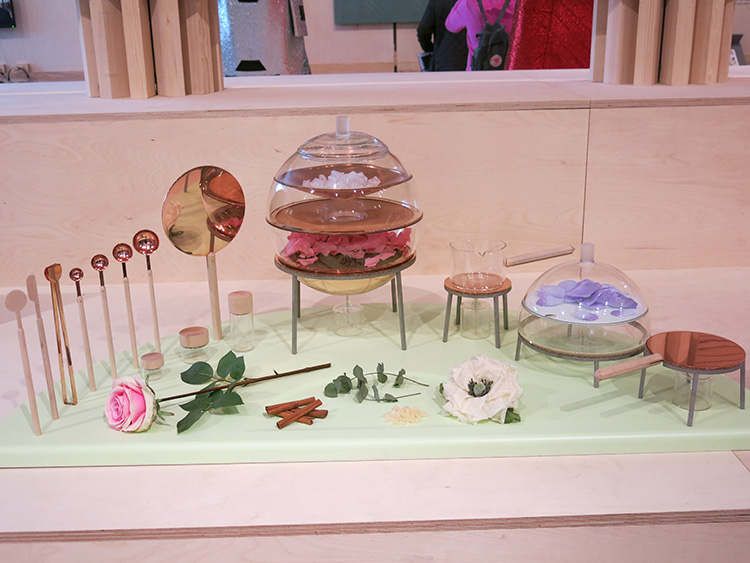 If you're female, The Alchemist's Dressing Table by Lauren Davies will probably transport you back to your childhood. In case you haven't already had the opportunity to create your own scent from rose petals collected in the garden then now is your chance. This luxury perfume distiller consists of an elegantly crafted selection of tools for the production of organic fragrances and natural cosmetics. An industrial distiller would usually have tubes and copper coils attached to the outside, but this one is cleverly designed to look like an objet d'art and you can see the whole process at work. Just put ice in the top and boiling water in the bottom and the steam will rise up through your chosen flower petals and/or herbs, it will then condense and fragrance molecules will be released as essential oils.  Davies uses traditional materials like copper, cork, maple wood and borosilicate glass in her ultimate home perfumery kit for women who "want to be more in control of the materials they use on their skins and the impact they have on the environment."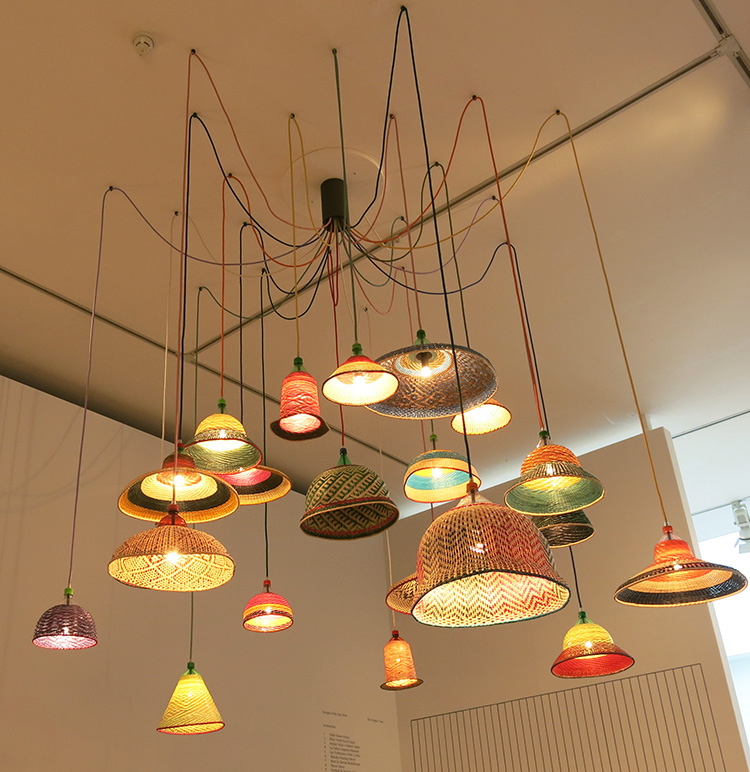 We've featured this PET lighting by Alvaro Catalan de Ocon in Issue 2 of Visuology Magazine. The artisanal lamp project makes use of discarded polyethylene terephthalate (PET) plastic bottles that have been washed down the Amazon River. Inspired by a journey to Bogota in 2011, the Spanish designer returned to Colombia the following year to lead a Coca-Cola sponsored workshop for basket weavers from the Cauca Pacific region, who had been displaced by guerilla warfare. The neck of each bottle is used as the connection point between the lampshade and its electrical components and the body of the bottle is cut into strips and woven with natural fibres from local palm trees. Whilst the project will not prevent bottles from being washed down Colombia's rivers into the sea, the lamps are a small gesture towards redressing the issue of waste. The lamps "combine the best of manufacturing with craft know-how" and "remind us that we control the fate of our resources."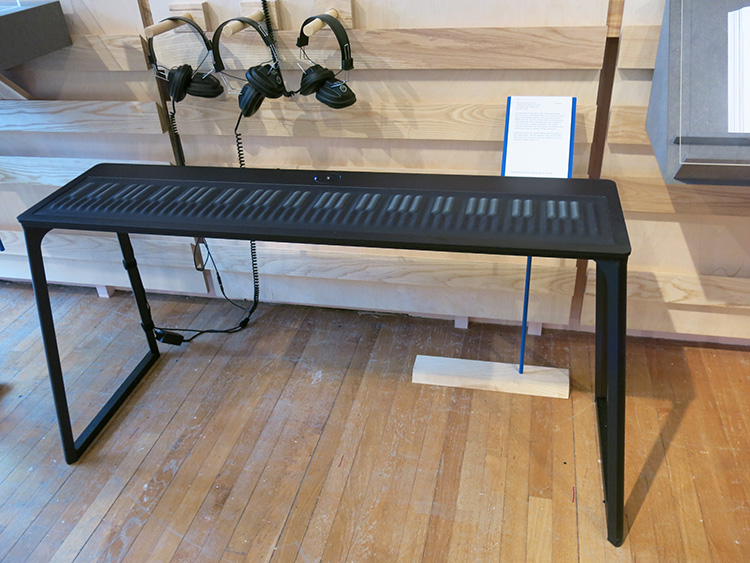 The handcrafted yet minimalist Seaboard GRAND by Roland Lamb and Hong-Yue Edom for ROLI Ltd is a reinvention of the piano keyboard. The novel design reimagines the piano as a set of waves "almost like the ocean," (hence the keyboard becomes a seaboard). The traditional ivory keys are replaced with a soft, silicone surface laid across multiple sensors that offer a tactile new playing experience. As it is also electronic, the GRAND can also replicate the sounds of other instruments.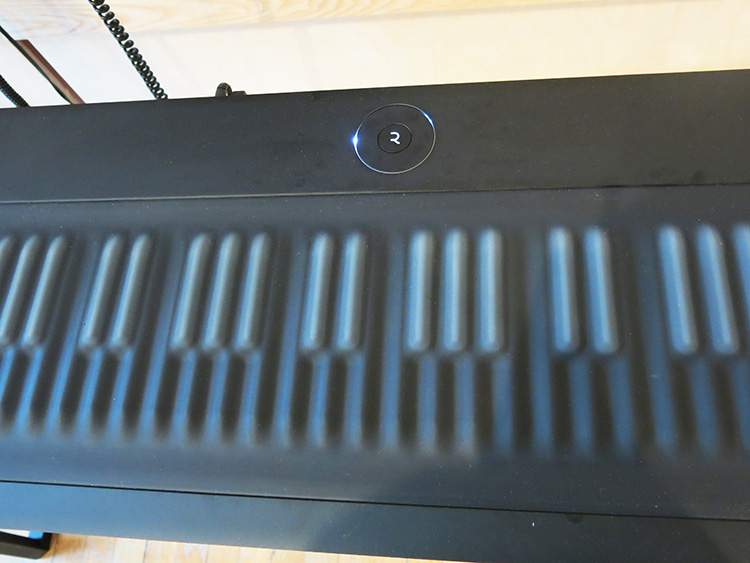 Fashion: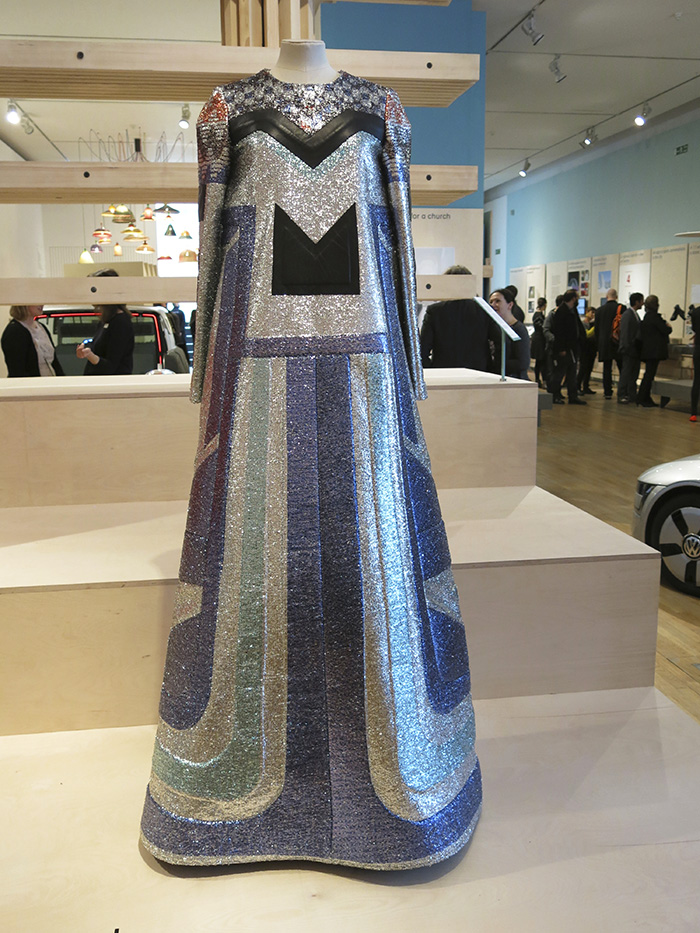 Raf Simons's reworked 'New Look' iridescent rose print skirt for Dior is exquisite – and we are seriously impressed by Miuccia Prada's ability to fit so many contrasting colours and so much passmenterie onto a single garment – but we would argue that Sadie Williams's Totemic dresses are more striking and original. The pieces on show are from Williams's MA Textiles and Fashion course at Central St Martins and are stiff A-line dresses from a textile she developed, known as 'Jumbo-Lurex.' She transformed the usually flimsy Lurex fabric by heating, printing and embossing the material to create geometric graphic patterns in shimmering metallic reds, blues and silvers. Her 'sci-fi disco queen' look was inspired by Japanese biker gangs in satin racing vests, as photographed by Masayuki Yoshinaga in his book Bosozoku, along with the futuristic creations of 1960s French fashion designers Pierre Cardin and Andre Courreges.  We would like to have seen Brazilian designer Ronaldo Fraga's handcrafted leatherwork but, unfortunately, his pieces were delayed at customs (though we've heard they will be on show very shortly).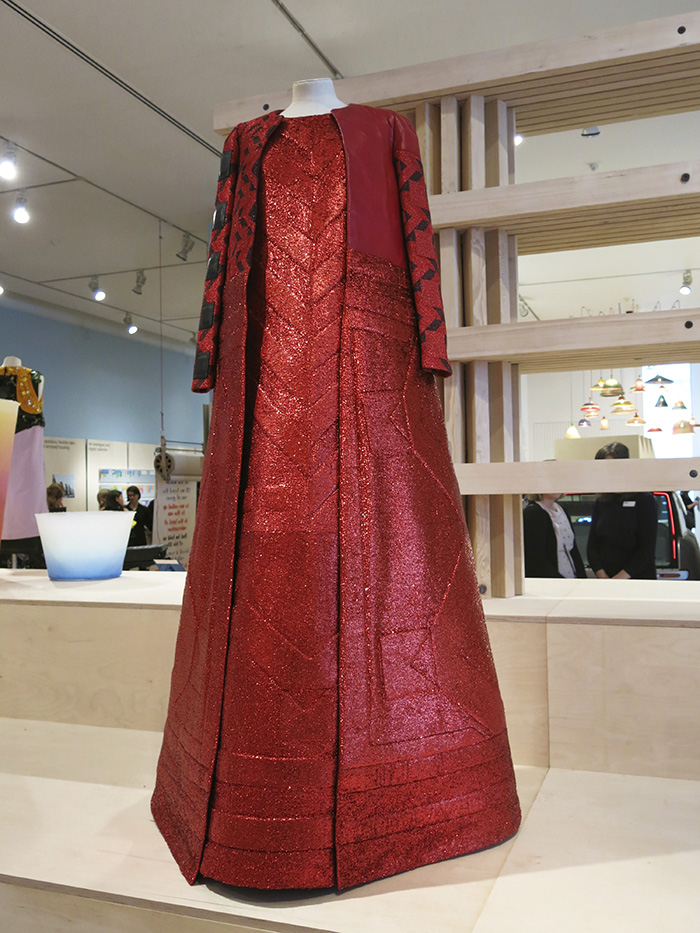 Graphic Design:
Lovers of classic fashion illustration will adore the 12th edition of A Magazine, as curated by Stephen Jones and edited by Dan Thawley.  Jones dedicated the issue to Anna Piaggi, the fashion writer and hat-wearing style icon who died in 2012. The magazine features vintage illustrations alongside newly commissioned works from Marc Jacobs, Thierry Mugler, Barbara Hulanicki, Gladys Perint Palmer and Howard Tangye.
Those with a dystopian outlook may favour Building Stories, designed and written by Chris Ware. This 'graphic novel,' made up of 14 separate, differently-sized books and pamphlets, recounts the story of the sad lives of the inhabitants of a Chicago apartment block – from the lonely old lady who owns the building, to the unhappy young couple who live on the first floor, and the young art student who lost her leg as a child. Nominator Simon Esterson hails it a masterpiece of drawing and narrative, "the elements can be read in any order" he says, "the stories are light and dark, funny and tragic."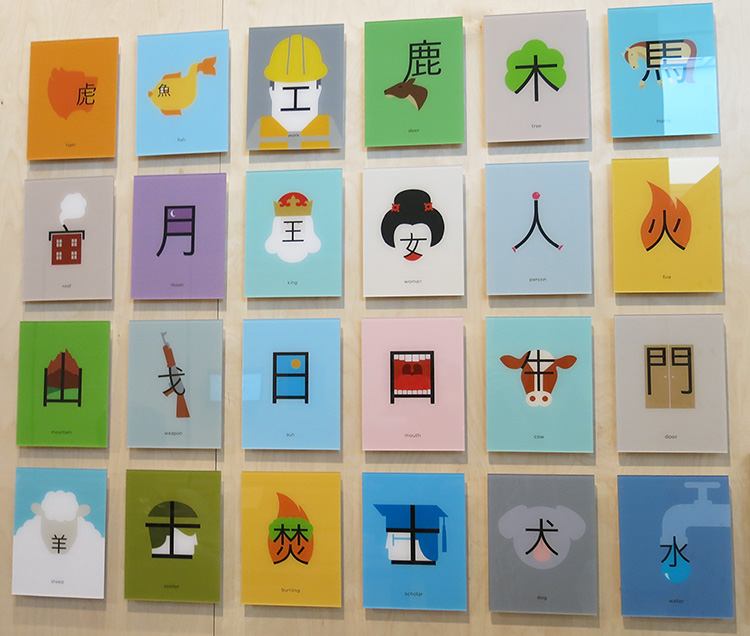 But we were won over by the simplicity and charm of ShaoLan Hsueh's 'Chineasy: The New Way to Read Chinese.' The book, published by Thames and Hudson, presents an illustration-led system that enables all readers – from schoolchildren to adults – to grasp the concept of Chinese ideograms with ease. The author is a Cambridge educated, London based Taiwanese entrepreneur, whose TED talk and early presentations of her visual based learning system have already reached millions of people. Forget Esperanto, is it possible the whole world will one day be speaking Chinese?