April 14, 2015
A Young Man's Progress: The First Book of Fashion?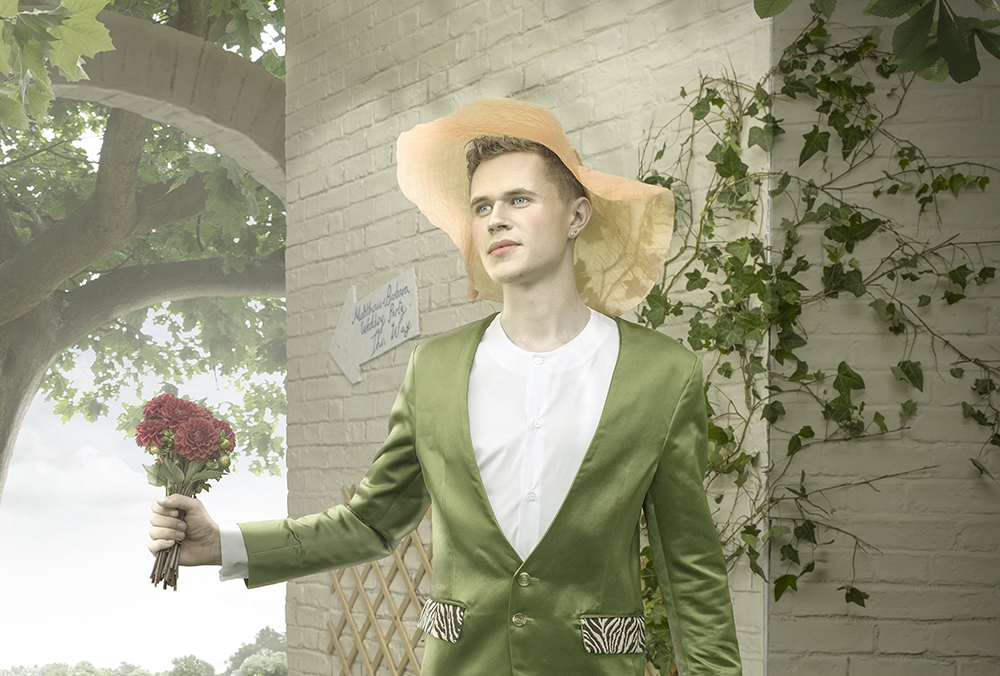 "We don't have codpieces now, but we have pretty tight jeans," says Tim Knox, Director of the Fitzwilliam Museum. There is now a noticeable interest in romantic male accessories and man-bags – a trend we pointed to in Tudor-themed Visuology Issue 1. These are the sorts of items mentioned by Matthäus Schwarz in a Renaissance manuscript about his love and studies of fashion.
A Young Man's Progress combines the 16th century Schwarz illuminations in Germany with contemporary photographs by London based Maisie Broadhead. This is a story about the role of fashion in our lives. An impressive display of five modern, large scale, photographic recreations tell the fictional story of Matthew Smith, a young man from North London, who is obsessed with clothes. The modern photographs are based upon images commissioned between 1520 and 1560 by Matthäus Schwarz, one of the most committed fashion innovators of his time. The exhibition showcases old and new images juxtaposed, along with designs made in response to Schwarz's Renaissance dress.
A Young Man's Progress is a collaboration between sisters, artist-photographer Maisie Broadhead and fashion designer Bella Newell (Burberry), and Professor Ulinka Rublack. The free exhibition runs until Sunday 6th September, 2015.