July 12, 2015
The Hoglodge: Sustainable Design to Save the Hedgehog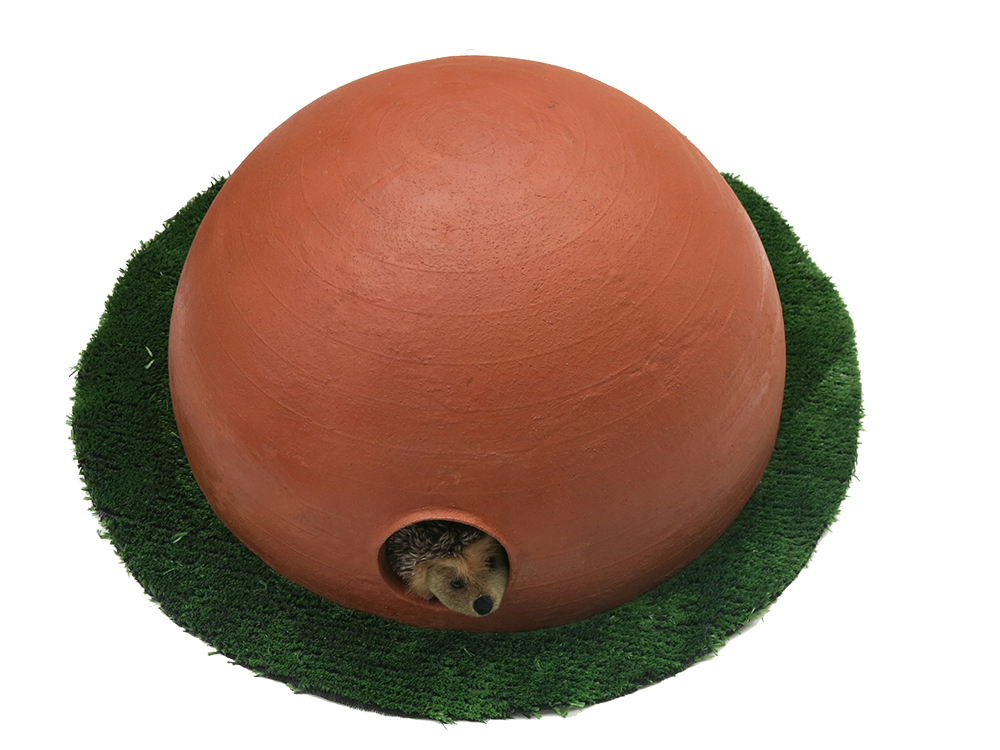 The hedgehog population of the UK has fallen dramatically, from around 34 million in the 1950s to around 1 million today. The hedgehog is now an endangered species and could even be extinct by 2020. This is a shame because hedgehogs help gardeners by eating leaf-munching slugs and insects.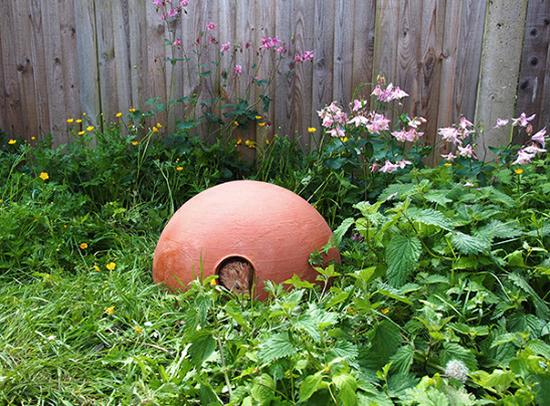 But hedgehogs may have a saviour in the form of Kingston University Product and Furniture Design graduate, Antigone Frichot. Originally from the Seychelles, and a keen conservationist, Antigone has designed a safe shelter for hibernating hedgehogs. The Hoglodge is designed to keep hedgehogs safe from predators, such as dogs, badgers and foxes, as well as human hazards like slug pellets and bonfires, not forgetting the UK's occasionally harsh weather.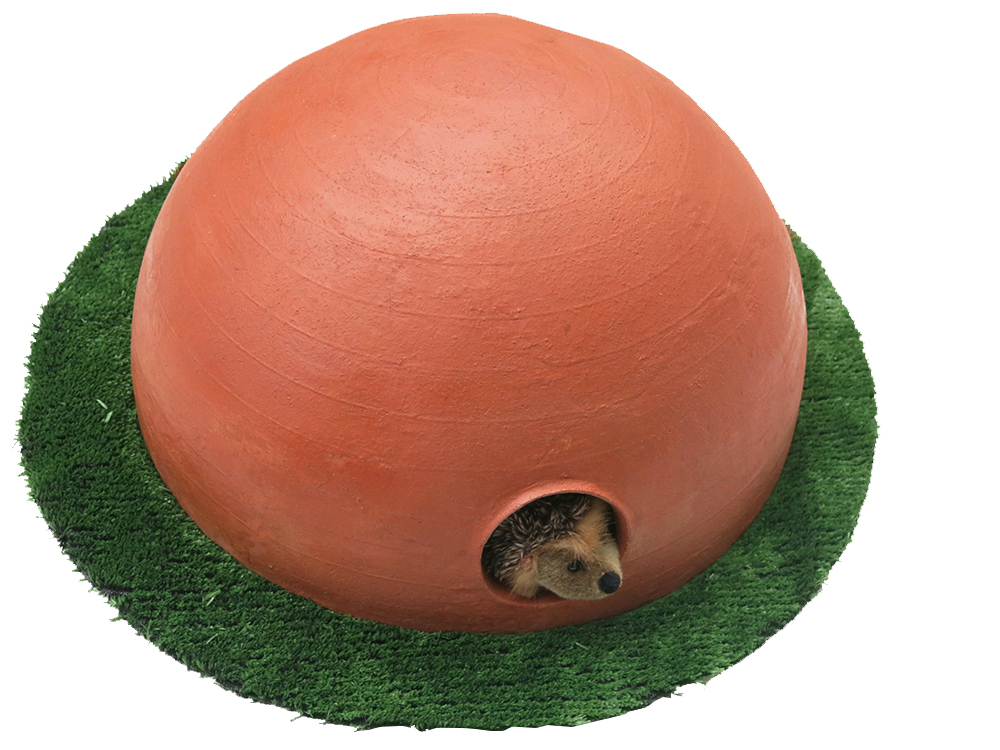 The Hoglodge (as exhibited above at New Designers) is made from press moulded terracotta and consists of a raised hollow base to keep hibernating residents away from the cold ground, with a domed cover to deflect the wind and keep predators away. It can be used in the winter for hibernation, but is useful all year round as cover for sleeping and rearing hoglets.
The simple yet innovative design is inspired by Antigone's love of wildlife. She grew up fascinated by the giant turtles of her homeland, but says "I've been just as intrigued by the wildlife I've learned so much about since I arrived in the UK to study four years ago. Finding out about the struggle a much-loved species such as the hedgehog faces to survive made me determined to do something practical that might be able to help its plight." Apart from the clever product design, this is a heartwarming story of a newcomer to our shores who has contributed something of genuine benefit not just to society, but also to the sustainability of our natural ecosystem.
See more photographs on the Kingston University website and click here to join the British Hedgehog Preservation Society.