January 28, 2016
Shell Sculpture: The Four Seasons by Caroline Perrin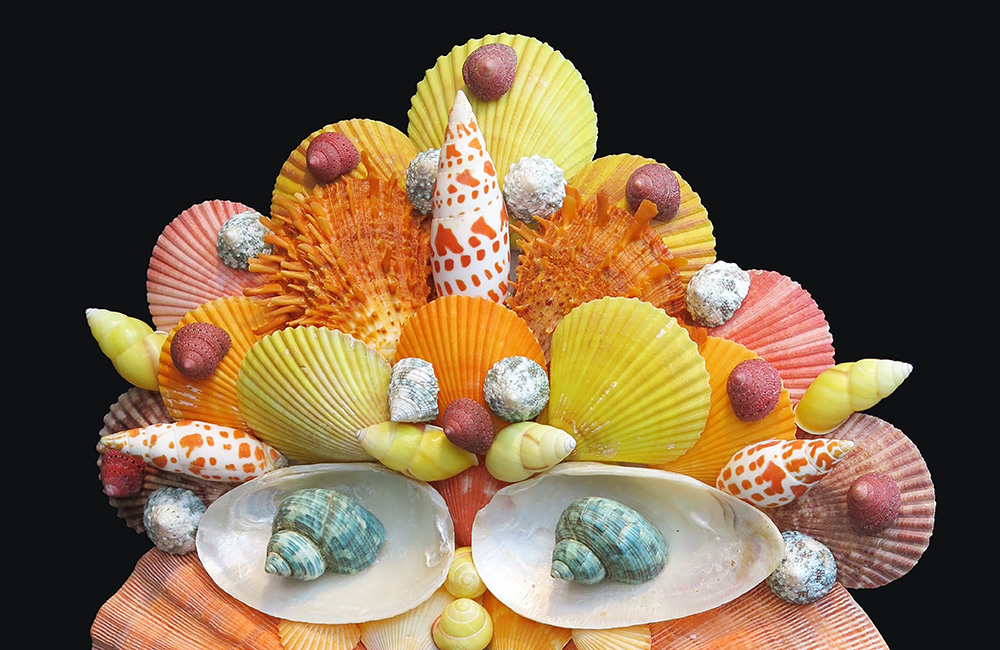 We thought you might like to know more about the unique shell sculpture adorning the cover of Visuology Magazine Issue 4. The story behind this unusual piece is that it is one of a set of four sculptures depicting the four seasons, by French craftswoman, Caroline Perrin.
Caroline is already well known for her decorative shell boxes, mirrors, home accessories and pieces of furniture. Her latest creations are characterful masks, inspired by 16th century Italian artist, Giuseppe Arcimboldo, best known for his portrait heads made from various objects, including fruits, vegetables, flowers, fish and books. His works are not just portraits, but also still life paintings – illustrating how closely human beings are connected to nature.
We think the image we've chosen for the cover perfectly represents our Food of Life theme, combining fruits of the sea with facial elements that add a large dash of personality to the page. See Caroline's Four Seasons below, followed by some of Arcimboldo's paintings, courtesy of Google Art Project.