December 19, 2013
New Product Trends: Pearls Go Punk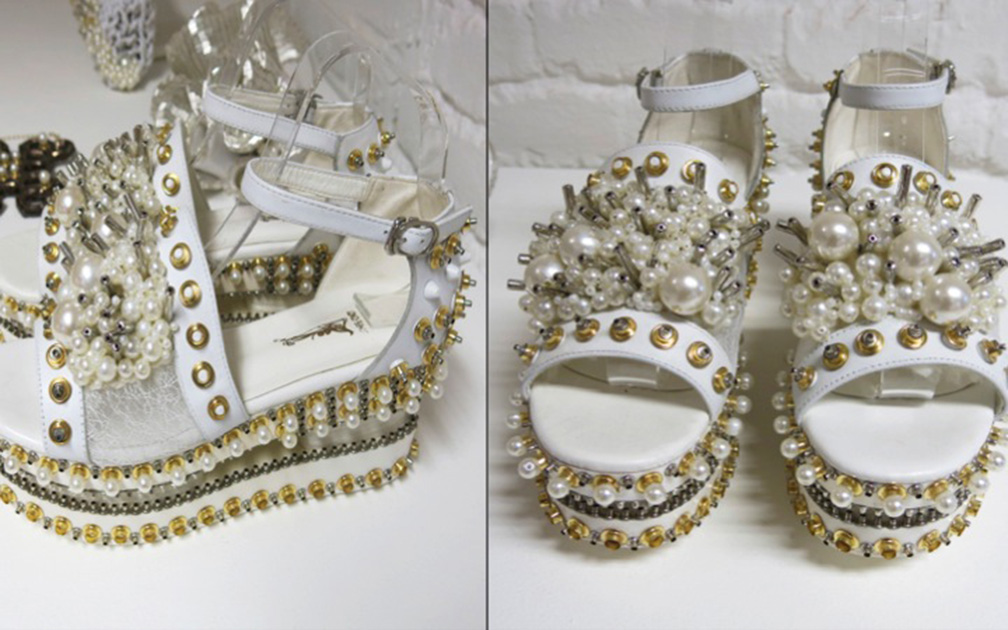 Pearls have fascinated for centuries and the popularity of the exhibition at the V&A reflects the universality of their appeal.
Pearls are the inspiration for one of our product trends for Autumn/Winter 2014-15. In Elizabethan times, pearls were both a symbol of virginity and of fertility. The latest pearl embellished products capture this curious dichotomy – the essential purity and fragility of pearls contrasting with products designed to have a more contemporary, punk-influenced feel.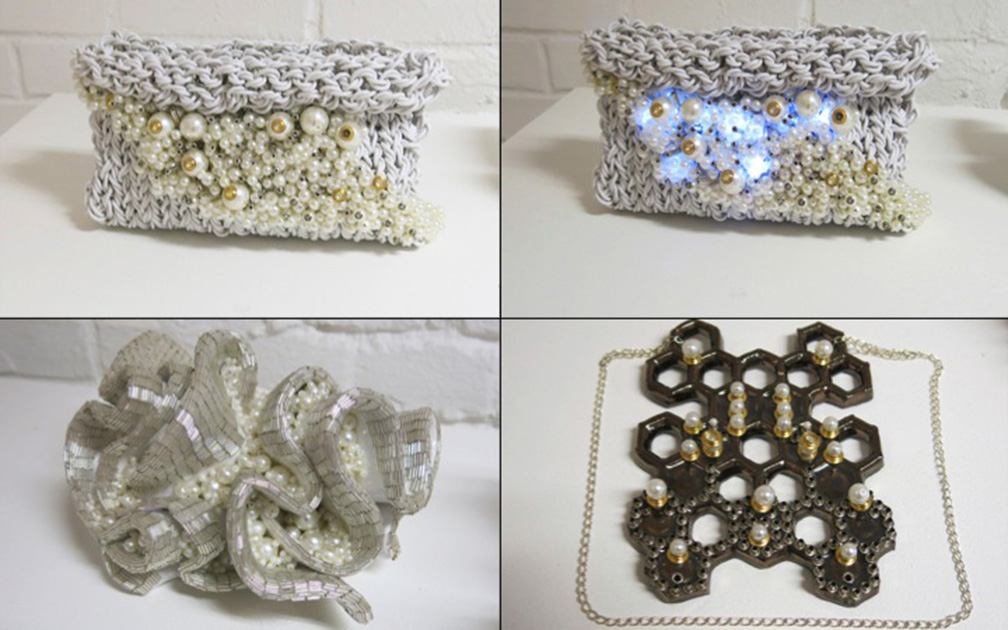 Tianqui Yang, an MA student at Chelsea College of Art, created these pearl embellished pieces using left over fashion trimmings. She combines advanced materials and techniques such as LED lights and 3D printing with craft traditions in her work. Yang believes that tradition and technology can coexist and says, "the Slow Movement is not an attempt to turn back the clock to some preindustrial era. It's about living better in a fast-paced modern world. However, to achieve better balance, we need a revolution in the way we work, travel, consume and think."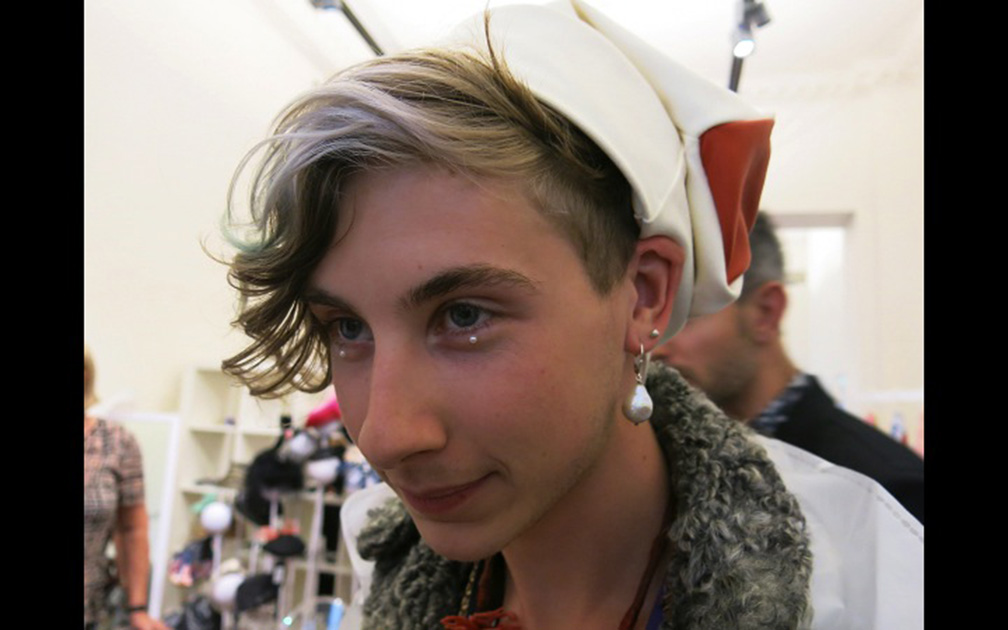 The boy with the pearl earring – and unusual lower eyelid studs – was spotted at London Fashion Week.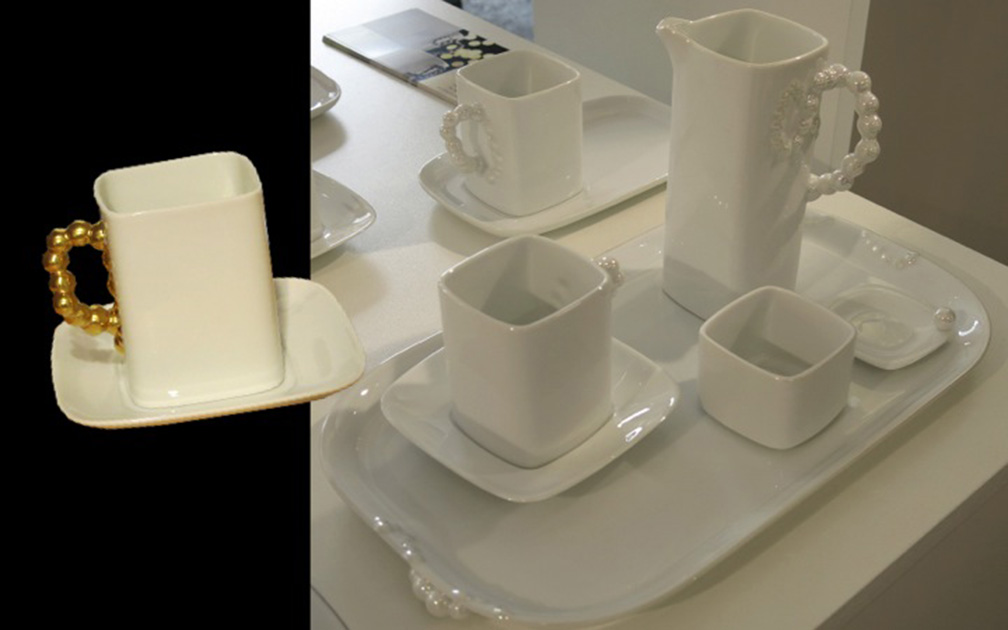 Herend's pearl inspired bone china tableware was seen at the London Design Festival.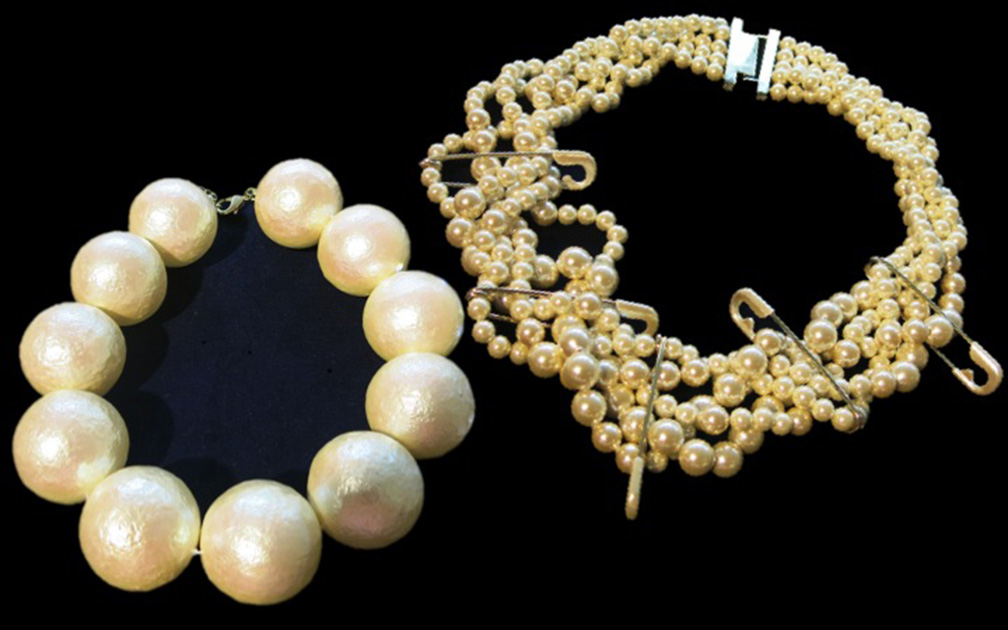 Expect to see oversized faux pearls and necklaces enhanced with safety pins, like these cutting-edge designs by Mehem.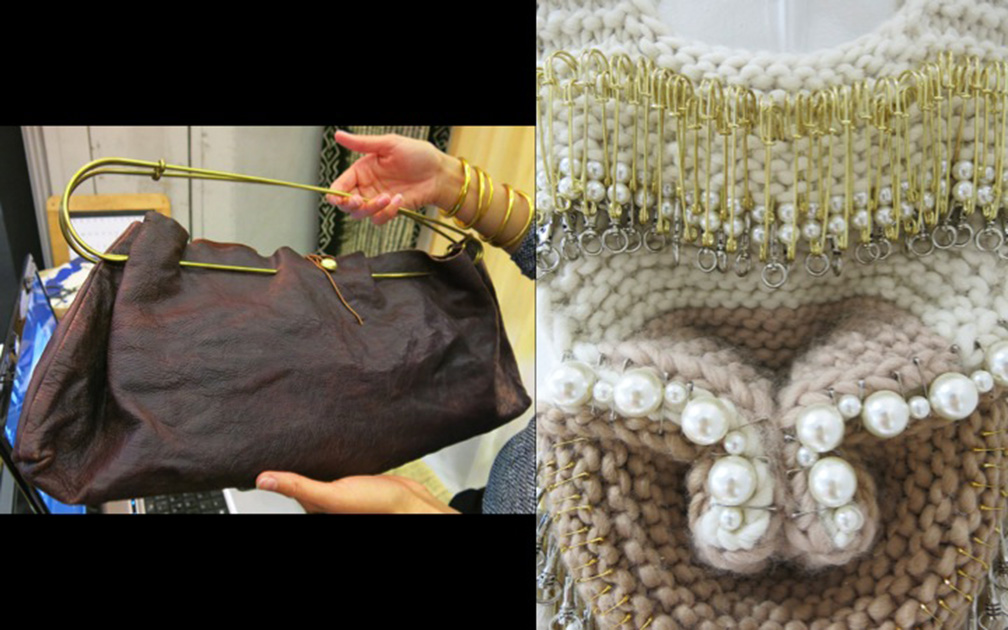 More pearls with safety pins, seen right, are by Tianqui Yang.