November 23, 2015
Angèle Riguidel: Recycling Childhood Treasures into Playful Art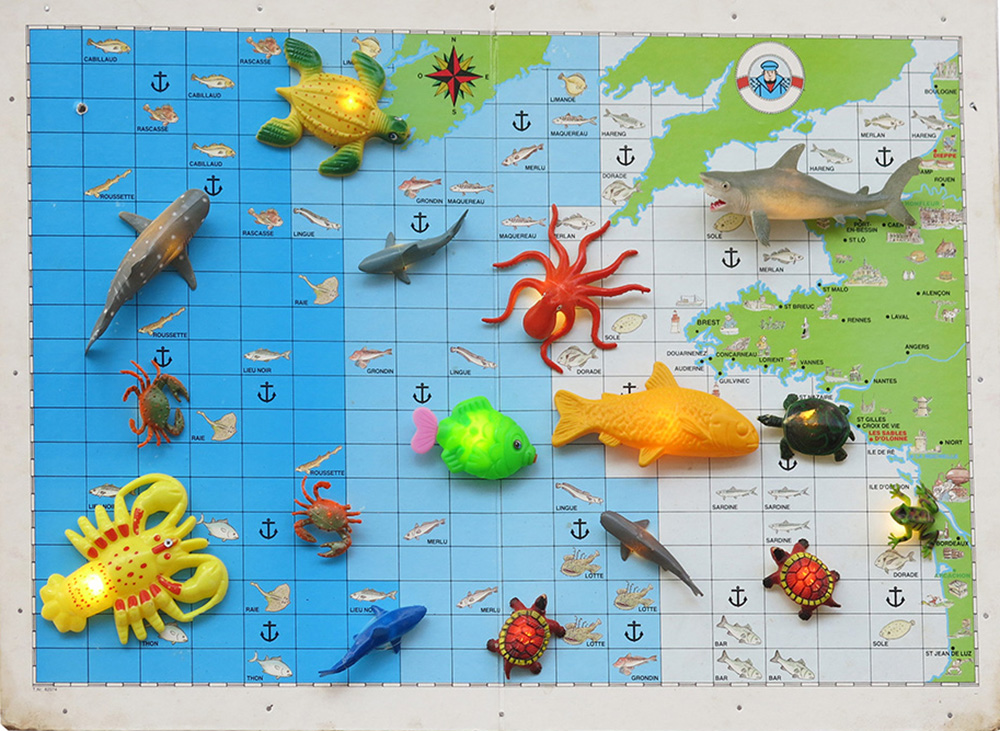 This is the stuff of childhood fantasy. Who hasn't at one time dreamt of staying in a tent or caravan, let alone a small space crammed with toys, games and sci-fi looking paraphernalia that you are allowed to play with? Angèle Riguidel is one of those enviable people who can make something out of anything she finds. Having trained as a fashion stylist, eventually graduating in applied arts and crafts, she has been creating quirky lamps and objets d'art from unusual finds since 2001. Her decorative art installations transport fans of collectables back to their childhood through their inventive use of vintage toys, games and retro memorabilia.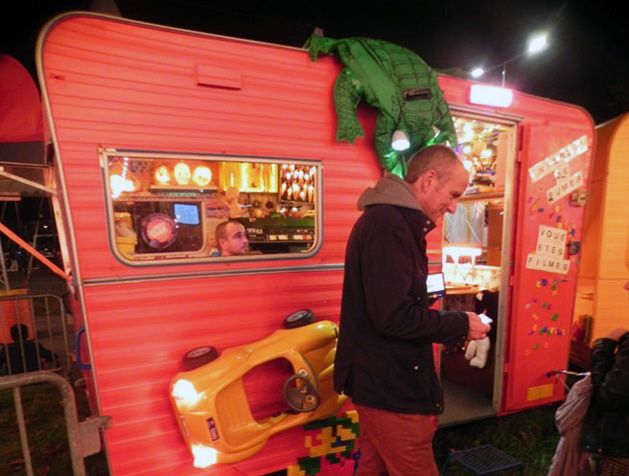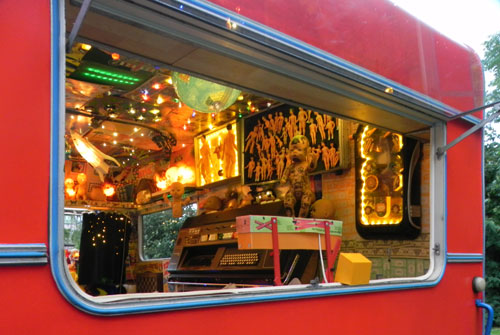 In 2014, Riguidel turned an old caravan into an Aladdin's cave of LED-lit games. A series of videos shot in La Gam'in, which has featured at Le Havre's Ouest Park festival, prove the space to be especially appealing to children. But grown-ups are also intrigued and disturbed by the assemblage of stuffed animals, crying baby dolls, black and white TV sets, vintage video monitors and pinball-machine-lookalike illuminated games board ceiling. Old items have been dismantled and reassembled into curious new consoles and interactive toys. Visitors can participate in historically diverse experiences, from simple board games to sound experiments with a vintage organ synthesizer. And children seem to love the cosy interior of the caravan with its fluffy exhibits, Christmassy coloured lights and cluttered kid's bedroom vibe.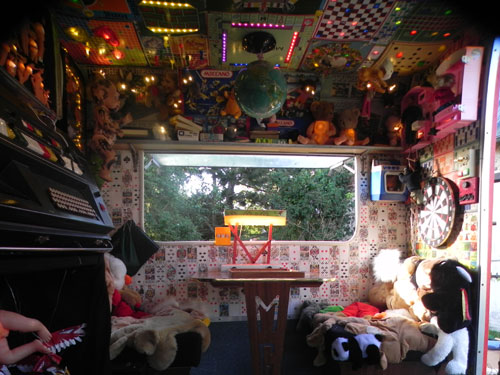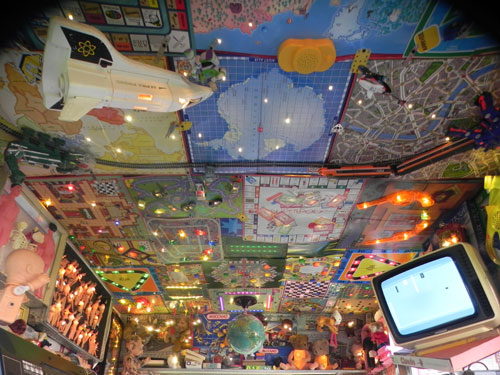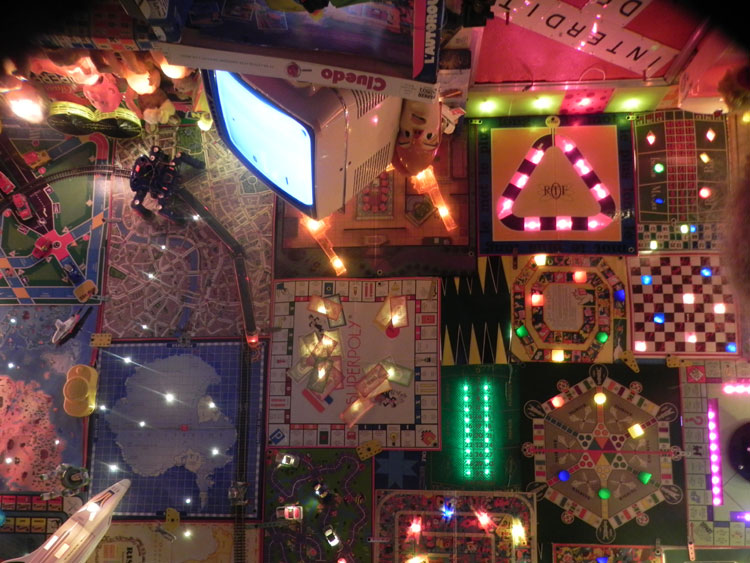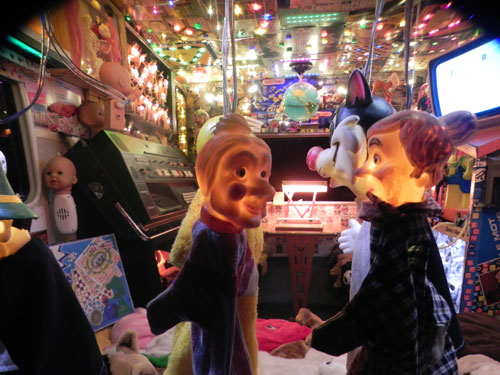 Angèle employs her technical skills to bring a touch of magic to the ordinary – upcycling discarded items of mass consumption into something special. The throughput of the material world – used metal, glass, plastic, wood, paper and cardboard – are given new life. Throwaway gifts and defunct technology are recycled into something absorbing, illuminating and more valuable. The result is a fun place with functionality, where people of all ages can escape to a child's fantasy world and play with simple time honoured toys and old fashioned gadgetry. Riguidel draws our attention to the passage of time. Perhaps we should consider what we buy more carefully, or at least show a little more respect for objects rather than consigning them to landfill?  The stuff we accumulate has emotional power over us. We can be transported back to the past, to be amused and moved by Riguidel's charmingly captivating bricolages.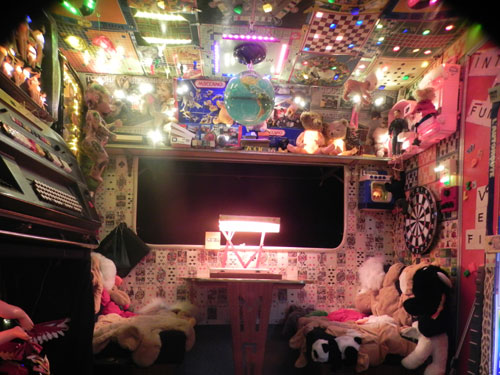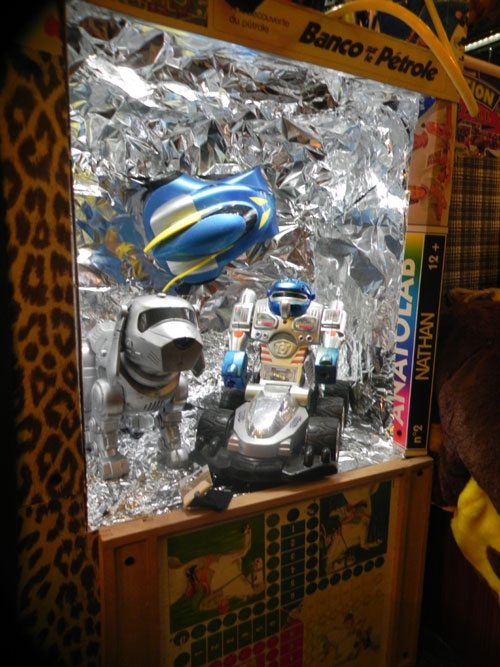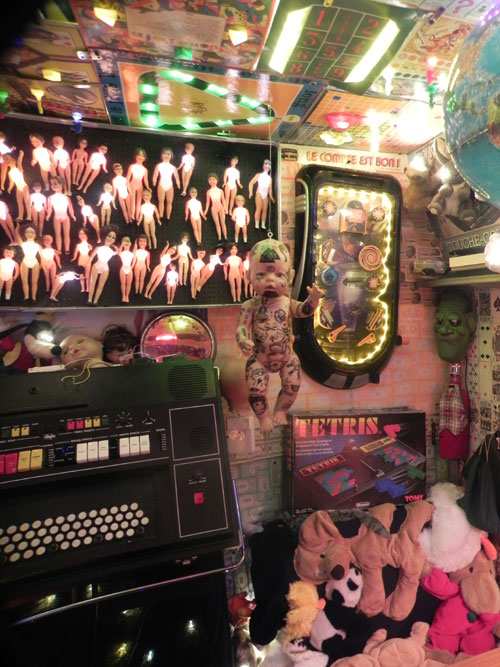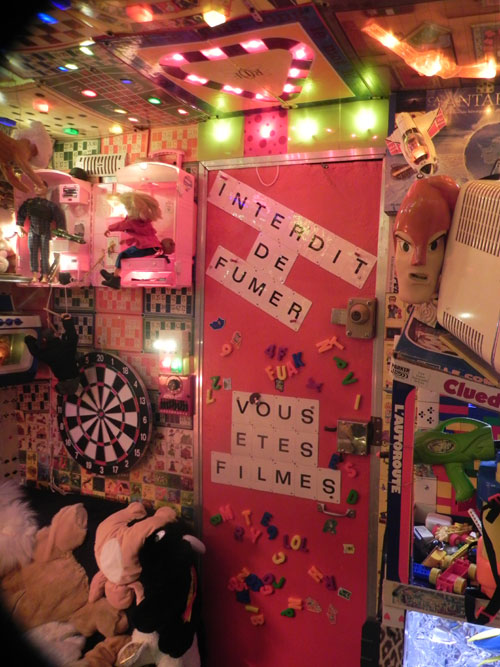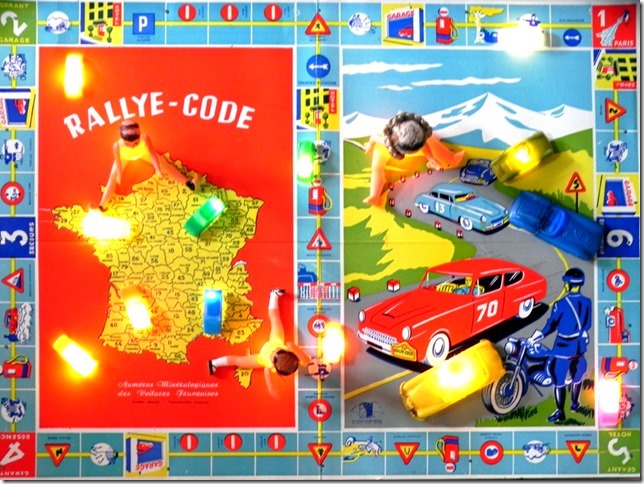 See La Gam'in caravan and more of Angèle's work at contemporary art fair, MACPARIS from 26th – 29th November.